Are you interested in making sure your business grows comfortably? If so, you've come to the right place.
Scalable businesses give you a solid cash flow source. At the same time, it builds and grows it through sustainable means. But how do you make it work?
Here are seven essential qualities of a scalable business you should look for.
1. Low Customer Acquisition Cost
When starting a business, you want to develop it while spending as little as possible to enjoy higher profits and returns. The lower your customer acquisition cost, the more you earn from the business.
It requires you to have a product that matches up with the demand in the market. This way, you can grow your audience through low-cost and organic means, like word-of-mouth.
To make this possible, you want to be sure your product can sell itself. It allows you to limit your marketing expenses to a minimum while boosting your business at a quicker pace.
Low customer acquisition cost also reflects the steps you take to grow your consumer base. The typical business startup would prioritize marketing the brand to gain more customers.
While it's the natural thing to do, it's possible to attract more prospects and convert them through cheaper methods. All it takes is a product that offers exactly what the market needs.
2. Large Market Access
As a startup, you want to focus on your brand's potential and capability to scale. So, it's good to start with a large and accessible market to capture the interest of early investors.
With this, you can open your brand to a range of opportunities from the get-go. Additionally, it helps you build your company's network.
Note that your product should also be able to meet the demands of your market to achieve this. Despite having a broad market, you won't be able to get the most out of it if what you sell isn't what they need.
3. Selling Point
It's best to support a large market with a unique selling point. It tells your customers why your product stands out and what it's best at, the same way Nissan cars are known for their AC system and iPhones are popular for their design.
Your brand's unique selling point should be something your market wants and aligns with the vision you have for your product. It also helps you achieve other business goals since it determines your success in the market.
Remember, you want to avoid having the same selling point or product characteristics as your competitors. This way, it reduces the need to compare and keeps you one step ahead.
4. Clear Vision With a Strong Company
Every successful business startup starts with a vision. You should have a clear goal and present it well to your audience so they know you believe in it. Otherwise, it can be harder for them to trust your brand's growth.
Keep in mind that your company's vision and mission are two different points. Your vision refers to the future direction of your brand and how you want to improve it. You can think of it as the primary reason you develop it.
It also helps to remember that a strong company culture requires building with thought and purpose. Make your plans with care and ensure you and your employees live up to them.
Moreover, a strong company with a good culture affects how your organization works to reach this vision. And so, it's good to have an active team to achieve business growth.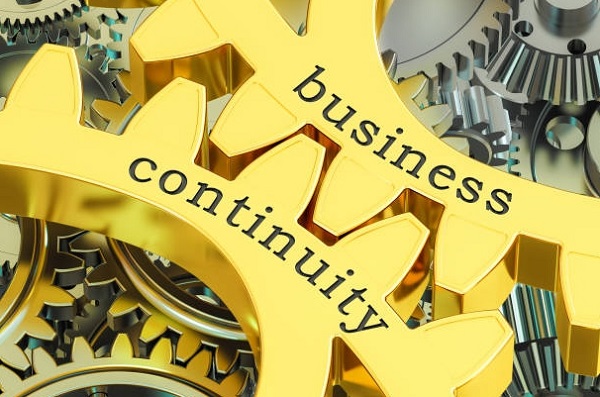 5. Reliable and Engaged Workforce
Poor management can affect how you work towards your business goals. So, you want to keep your team active to achieve business growth.
You can make your employees more engaged in several ways. Common ways include strengthening your relationship with them and offering constant support. This way, your employees know they can rely on you to boost their skills and motivate them to do better.
At the same time, you want to make sure they feel like they're a part of the team. Besides providing support, you should let them in on company progress and acknowledge their efforts and growth. It's also good to gather their feedback regarding projects or systems.
Another effective way to maintain employee engagement is by encouraging collaboration and promoting a comfortable workplace. When you work on these together, you can create a healthy workspace for everyone.
6. High Customer Retention
At some point, you'll start to notice your brand losing customers. Although it's not the best results, it's natural in a market with lots of competition.
But when scaling a business, you want to address the reason behind it. Does your product or service only serve its purpose once? Do your customers feel unsatisfied with a specific part of your brand?
Knowing your customer's opinions about the company can help determine where to improve. Moreover, it lets you know what to focus on and lets your audience know you care about their experience.
You are more likely to achieve high customer retention after making those changes. Even as a startup, you can even earn regular customers from it!
7. Simple and Cost-Effective Distribution
Simple product distribution is the key to scaling a business, especially when you're new to the market. You want to be sure your product or service seamlessly makes its way to your consumer. Else, it becomes harder for you to scale it.
It helps to keep your product quick, convenient, and affordable, whether it's a physical product or software. It's also good to ensure the product itself showcases these characteristics upon use.
The easier it is to distribute your product, the less costs you put towards it. You can earn and save more from your business while making more room for organic growth.
It's also good to keep sight of your cash flow through efficient recurring billing solutions. This way, you can track how well your business progresses and ensure you scale it successfully.
Learn the Characteristics of Scalable Businesses for Solid Cash Flow
Scalable businesses are all about creating solid cash flow but require you to achieve specific qualities to get there. It usually focuses on maximizing organic growth and keeping your business at the top of its game.
A few points you want to note include low customer acquisition cost, strong selling points, high retention, and a clear vision. It's also best to ensure simplicity and cost-effective methods.