Are you looking to grow your brand with a digital marketing strategy?
Digital marketing was once based on guessing what customers respond to. Today, digital marketing responds more to what your customers want.
To prepare your strategy, you need to find the right digital marketing strategy framework. Read on for the top things to look for when doing so.
Clear Goals and Objectives
Start your digital marketing journey by setting clear and specific goals. What do you want to achieve? It could be increasing website visitors, making your brand more known, getting more leads, or boosting sales.
Make sure your goals are specific, measurable, achievable, relevant, and time-bound. For example, you might aim to get 20% more website visitors in the next six months.
Target Audience Research
Understanding your target audience is super important in digital marketing. Create detailed profiles of your ideal customers, which we call "buyer personas."
These profiles should include info like age, interests, problems they face, and how they behave online. This helps you tailor your content and messages to connect with them better.
Keep an eye on your competition too. See what they're doing online and figure out where you can stand out.
Multichannel Approach
In the digital world, there's no one-size-fits-all approach. Successful digital marketing often means using several online channels.
This could be social media, email marketing, creating content, running ads, optimizing search engines, and more. The key is to choose the channels that fit your goals and audience.
Each channel has its strengths and weaknesses. For example, social media posts are great for getting your name out there and engaging with your audience. Of course, you'll need to know more about social media marketing to fully reap the benefits.
Consistent Branding and Messaging
Consistency matters in digital marketing. Your brand should have a clear and recognizable identity across all online platforms.
This means your website, social media, and everything else should look and feel the same. Consistency builds trust and reinforces your brand's image.
Your messaging also needs to be consistent. It should match your brand's voice and values while addressing your audience's needs.
When people see your brand online, they should know it's you right away. Consistency helps build a strong brand and keeps customers coming back.
Regular Performance Analysis and Adaptation
Digital marketing isn't a one-and-done thing. You have to keep an eye on your performance.
Look at things like website traffic, conversion rates, and social media engagement. This data tells you what's working and what isn't.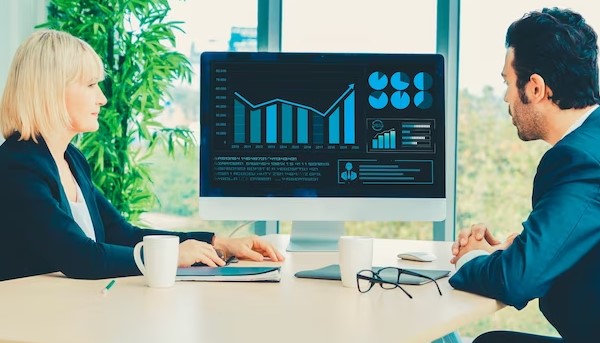 Based on your findings, be ready to change your digital marketing plan. If something isn't working well, adjust it or shift your resources elsewhere.
On the flip side, if you find something that works great, do more of it. The digital world is always changing, so staying flexible and open to change is vital for long-term success.
All About Finding the Right Digital Marketing Strategy Framework
The right digital marketing strategy framework can help businesses succeed in today's market. With an effective strategy, businesses can reach new heights.
Learning the basics will help you develop the right framework for your business. Get started today and see how digital marketing can help your business reach its potential!