Have you ever wondered how to get to Scottsdale Arizona?
It's a pretty popular destination right now, and for good reason. It is one of the best places to live in America. In fact, its popular neighboring community, Mesa, is one of the best places to raise a family in the entire country.
Scottsdale boasts mild weather year-round. The city also boasts a thriving cultural community, fine dining, and plenty of outdoor adventure.
Do you want to learn how to get to Scottsdale? Keep reading to find out all your travel options.
By Car
If you like road trips, you can drive to Scottsdale from almost anywhere in the United States. Just hop on the highways like I-10 or I-17 and enjoy the ride through the Southwest. If you need to find your way around Scottsdale, you can use a tool like Zip Code Mapped to help you navigate the different neighborhoods.
Renting a car is a good idea if you want to explore more than just Scottsdale. You can visit places like the Grand Canyon and Sedona. There are plenty of rental car places at the Phoenix airports.
By Train
Trains are a bit less common, but you can take an Amtrak train to Flagstaff, which is about 2.5 hours north of Scottsdale. Although it's not the most direct route, it offers a unique perspective of Arizona's picturesque landscapes. It's a unique way to see Arizona.
By Bus
Several bus companies provide long-distance services to Phoenix. Bus companies like Greyhound and Megabus are popular choices for budget-conscious travelers.
They can get you close to Scottsdale, usually to Phoenix. From there, you can catch a local bus or use ride-sharing services to reach Scottsdale.
By Air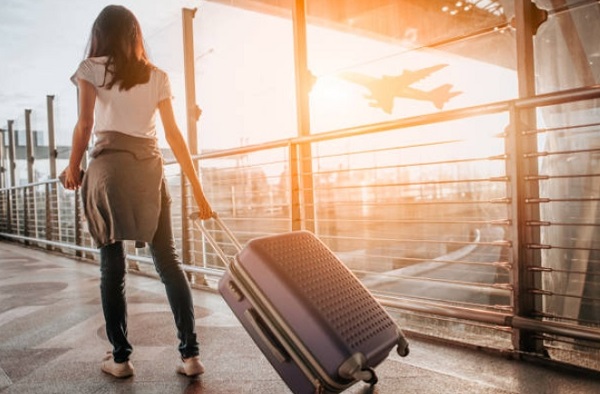 Air travel is one of the easiest ways to reach Scottsdale. The city has two main airports: PHX and AZA. Phoenix Sky Harbor International Airport (PHX) is the closest one, just 10 miles away from Scottsdale. It's a big airport with lots of flights from all over the world.
Phoenix-Mesa Gateway Airport (AZA) is about 20 miles away. It also has some flights, mostly within the United States. If you're flying in from another country, you'll probably land at a major U.S. airport like Los Angeles, Dallas, or Atlanta.
You will then book a flight to Phoenix Airport. For those who want luxury and ease, Scottsdale has its own airport for private jets. If you can afford it, this is a fancy way to arrive.
Once you land in the Phoenix area, you can use Uber or Lyft to get to Scottsdale. Taxis are available too, but they're usually more expensive.
How To Get to Scottsdale Arizona Today
Getting to Scottsdale, Arizona from anywhere in the world is achievable. With air, road, and rail transport options, visitors can learn how to get to Scottsdale Arizona from most major cities. This all depends on the origin point and length of the trip.
With the right information, it's easy to get around and explore all the city has to offer! So make your travel plans today and visit Scottsdale, Arizona.