A great real estate investment requires you to act fast. Receiving funding for a home in California can take time, and your dream home or investment property may already be gone once you're approved. Find out how hard money loans California can help you receive funding in days or weeks, not months. Explore the benefits of this type of financing to see if a bridge loan is right for you.
Short-Term Solutions
Bridge loans are designed to be short-term financing solutions while you fix and flip property or wait for more long-term financing to clear. Some loans have a term length of a year or less, so you don't need to worry about making payments on your bridge loan for years to come.
Move into your dream home before your mortgage is fully processed with a bridge loan. Traditional mortgages take a considerable amount of time to process, even if you've been pre-approved. During this time, your dream home may be snatched up by a cash offer. Bridge loans allow you to make your own cash offer and quickly close on a great deal. You'll pay a slightly higher interest rate but can easily pay off the loan as soon as your traditional funding clears.
You're not looking for an alternative mortgage. If you compare a bridge loan to 15- and 30-year mortgages, you'll notice a higher interest rate. This turns off many prospective homeowners. A high-interest rate translates into a high payment over the course of years or decades, but you may only need a bridge loan for a few months. Short-term loans don't result in the same interest accrual, so a bridge loan can still be an affordable option for you.
Read More: Best Miami Real Estate Agents: A Quick Guide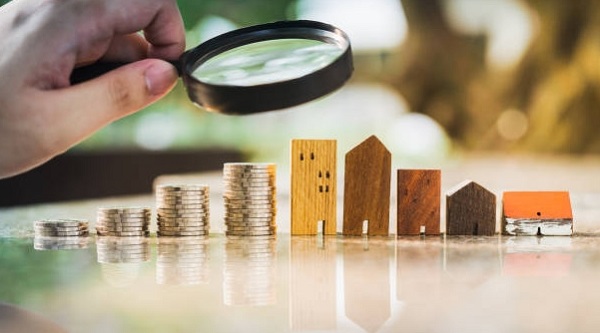 Flexible, Convenient Financing
Looking at a fixer-upper project? A bridge loan is a flexible option you need. Use existing real estate or business assets to back a loan that covers both the purchase price and the amount needed to renovate an investment property. Once you renovate it, you can apply for another form of financing or list it again at a profit.
Conventional lenders are reluctant to approve properties that need significant renovations, and they rarely offer additional financing to cover repair costs. Working with a bridge loan and hard money lender gives you the flexibility you need to find hidden gems and make real estate investing a lucrative career.
As a professional real estate investor, bridge loans are a great idea to diversify your portfolio and increase your investing options. Pick up fix-and-flip properties and move quickly without holding back a large amount of working capital.
Read More: 4 Surprising Facts About Commercial Real Estate Loans
Receive a Bridge Loan for Your Real Estate Investment
Find out if working with a reputable hard money lender in your area is right for your real estate situation. Hard money lenders have fast and flexible options that get you results. As long as you have a quick exit plan, you don't have to worry about a high-interest rate or short loan term length. Move into your dream home or secure your ideal vacation spot today with a local leader in hard money lending.