The American federal government is keeping itself busy this year in regards to regulating and policing Bitcoin trading and other activities related to digital currency. 32 bills have been introduced to congress since spring with the aim of regulating cryptocurrency.
Crypto enthusiasts can also expect their activities to be under extra scrutiny. Federal agencies are looking to increase funding and staff to monitor illegal activities involving crypto and to make sure taxpayers are compliant. Additionally, the Drug Enforcement Agency is in hot water regarding recent improprieties regarding crypto.
Congressional Efforts to Regulate, Police, and Use Blockchain
Congress currently has a plethora of regulatory bills circulating through its halls. The majority of these bills exist for the purpose of creating a regulatory framework for blockchain and digital currencies. A sizable portion of these bills is aimed at preventing terrorists, drug traffickers, and other criminal elements from using this new technology in their schemes.
Still more interesting is that there are bills seeking to promote the use of blockchain by the American government. One bill looks to establish a working group to conduct studies on blockchain applications and how they can be used by the government.
The country needs laws to regulate the trade of digital currencies – no one will argue against that, save for a few libertarians. What the nation does not need, however, is people who know nothing about digital currencies passing laws to regulate them.
The average age of a congress member is 59 years old according to the Congressional Research Service. According to the Office of Personnel Management, the average age of federal employees was 47.4 years old in 2017. How many people of that age are interested in digital currencies? Not many. No doubt there are some, and there are always outliers, but more likely than not, most people in these important positions have no business creating regulations targeting cryptocurrencies.
Someday, perhaps in 2021, a law, or several laws would get passed. Readers can bet on that. It will be written by bank lobbyists or some other group from K Street with no love for digital currencies. The bill is likely to have more pages than the Bible, so no one will read it, but it will be passed and signed into law anyway.
More Robust Monitoring for Illegal Cryptocurrency Activities
Starting in October 2020, Federal agencies will begin aggressively going after people using digital currencies for illegal purposes. They are seeking additional funds and will use Coinbase Analytics to conduct their investigations.
These agencies include the Federal Bureau of Investigations, the Internal Revenue Service, and the Drug Enforcement Agency, among others. With additional funding, they will be using recently hired investigators who are experts in investigating crimes related to digital currencies. These efforts to track down criminals will continue well into 2021.
These agencies are seeking additional funding and personnel because they believe there will be an upsurge in drug consumption caused by the hardship of the Covid-19 lockdown. One area of concern is the trafficking of opioids – drugs that have killed hundreds of thousands over two decades.
US citizens making transactions with cryptocurrencies should comply with all US laws and regulations, especially those related to tax reporting, and they should certainly never use crypto to buy drugs. These government agencies have extra sets of eyes and ears, and they are looking for people to snare.
Expect an Overhaul at the Drug Enforcement Agency
The Drug Enforcement Agency has enjoyed some high-profile successes as of late. However, the Inspector General's Office recently audited the DEA because they did not report millions of dollars worth of digital currency they confiscated while busting drug trafficking and money laundering schemes.
Needless to say, the inspector general's office is not too pleased with its counterparts in the DEA. They released a 72-page report stating that significant amounts of money were not disclosed to the correct authorities. The report blamed mismanagement, lack of oversight, and poor training.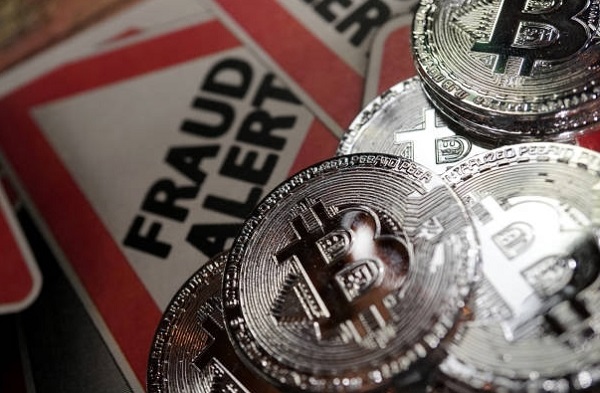 This bombshell comes two years after a DEA agent was convicted of pilfering cryptocurrency during an investigation of the Silk Road dark web marketplace. Expect the additional funding heading for the DEA to be used to build internal controls to better monitor investigators investigating illegal activities related to digital currencies and the dark web.
Crypto Earned from Micro tasking Will be Taxable
In a recently published memo, the Internal Revenue Service stated it would tax digital currencies earned by micro-tasking. To do the micro-tasking is to accomplish small tasks, which are often parts of a larger project, delegated to different workers. In this case, the workers are online, and they are paid in digital currency.
Anyone who has not been reporting their full income can expect to get a letter from the IRS. This memo was written after a request for clarification from the US Small Business/Self Employed Division on whether this income is taxable. When dealing with the IRS, make sure to report all income earned.
This memo is an example of why central bank-issued digital currencies are a bad idea. There would be no privacy between the two individuals involved in a transaction. The state would always be able to monitor the entire process.
Imagine mowing someone's lawn and being paid five dollars in the paper currency for the job. No one in their clear mind would report this income to the IRS. Why bother over five dollars? But having digitized currency issued by the state would mean they could track the movement of said currency. For every small transaction, like the one mentioned herein, the IRS would step in to get its "fair share".
Last Word on the Outlook for 2021
These events will affect digital currencies in several ways. One, a future bill addressing cryptocurrency regulation is going to be passed someday. This is already happening in the European Union, and there is no reason to suspect it will not happen in the United States. Secondly, investigative agencies are going to be serious about going after illegal activities and tax delinquencies involving crypto.
Finally, with the prices for currencies like Bitcoin going through the roof, undercover agents rooting out money laundering schemes involving crypto will face scrutiny to make sure they are not taking in a little extra on the side.