It's more important than ever during times like now that we buckle down and make sure that we're spending in the right places, and looking after our money to stay financially stable in the long run. Want to get better with your personal finances, coming out of lockdown with a more positive road outlined ahead when it comes to money? For inspiration, take a look at this quick guide, with some quick personal finance tips, and pieces of helpful advice that you might want to consider.
Calculate your Outgoings
If you haven't already, a great first step towards getting a better grip on your finances is sitting down and figuring out how much you're spending each month on necessities like bills, etc. From there, you can figure out how much disposable income you can spend on a regular basis, or put into a savings account/investment strategy.
Clear and Resolve Outstanding Financial Commitments
If you want to live with less of a financial burden on your shoulders in the day-to-day, focus on getting any outstanding debts that you have in order. This way, you can start afresh going forward with new savings ideas and investments, without having to worry about complications in your outgoings. Reaching 'financial freedom' is more about getting into a place where you don't have to worry about money on the day to day, and so if you can get what you owe sorted first, you'll be well on your way to being more comfortable with money on a daily basis.
Read More: How can you Achieve your Financial Goals?
Create a Financial Buffer
Once you've got your financial affairs in order, another good idea that many have is to create a financial cushion for themselves; a pot or 'rainy day fund that they can funnel small amounts of money into here and there. Again, lifting some of the worries from your shoulders on a day-to-day basis, these sorts of savings pots are ideal for falling back on should an emergency 'car payment' arise, or something similar.
Save and Invest for your Future
If you've got a 'rainy day fund in order and want to work on something a little bigger, you might decide to contribute to a long-term savings account, or even think about investing some of your hard-earned money and putting it back to work for you.
While there are some risks involved that you should make yourself aware of, investment can also be a fantastic long-term strategy for those that aren't impressed by the low-interest rates of savings accounts and want to put their money into something more productive.
If planning for retirement and living comfortably in later life, buy to let property investment, for example, can be an ideal solution. Not only can you collect regular payments through rental income from tenants living in a property that you own, but steady house price growth (if investing in the right areas) makes a property something that can flourish into a large part of a growing retirement fund.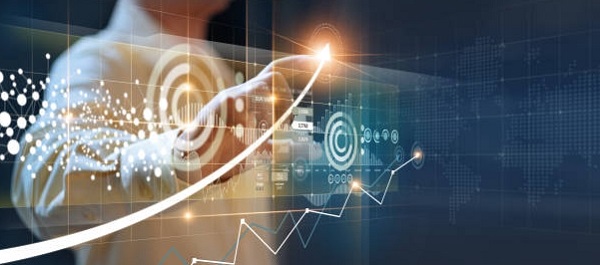 If interested to find out more on this subject, RWinvest has a range of guides on their site relating to the property investment market, and investment in general for those that are completely new.
Get Help and Advice when Needed
Again, aside from garnering information and advice from sources and guides online (as described in the above point), if struggling with your finances, you should also reach out to friends or family that might be able to help you and offer tailored advice. You could also consider speaking to a financial advisor if you need help getting your finances in order but don't necessarily have the time.