Are you looking to shake up your entertainment experience right at home?
In the modern world and with so many advancements in entertainment technology, it can pay to invest in your multi-channel home theater. This certainly has a Tardis effect, allowing you to enjoy captivating entertainment on the go and in your home, making it feel like a large movie house.
If this is something you are interested in, then be sure to read on. Below, we've put together a guide on how to set up the perfect multi-channel home theater.
1. Choose the Right Room
You should choose a relatively large room with the ability to comfortably fit the audio/video components in it. Natural light should be avoided or shielded to reduce glare and reflections from windows, doorways, and skylights.
Consider the acoustics of the room, as audio elements will be greatly affected by them. Soft furnishing and carpets can help bring more acoustic absorption into the room. Seating should be arranged so that everyone will have a good field of view towards the main screen for comfortable movie watching.
2. Invest in Quality Audio Equipment
A surround sound system for your theater equipment with a subwoofer will dramatically improve the audio performance compared to a television's built-in speakers. Look for receivers with DTS:X and Dolby Atmos technology to ensure all premium audio formats are supported. Also consider options with output capabilities such as: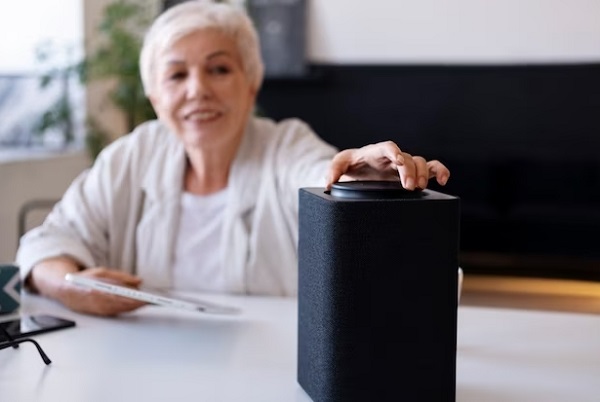 HDMI
5.1-channel ports
digital optical audio ports
USB connections
The right combination of wireless or wired speakers should be ubiquitous throughout the theatre area to deliver a full-bodied sound experience. A modern soundbar and/or wireless rear speakers for the back-of-the-room sound needs are recommended.
3. Optimize Speaker Placement
Optimizing speaker placement helps create immersive sound. Start with the center channel speaker, as this is the most important one for providing primary dialogue. Once you have placed the center channel, use a triangle configuration for the front speakers and have them pointing at the main listening area.
Place the rear speakers at about 110 degrees from the front speakers and angle slightly towards the listening area. Ensure your subwoofer is placed in the corner of the room for maximum bass output.
4. Calibrate Your System
Calibration involves properly setting up and adjusting each component and the overall theater system for optimal audio and video performance. As part of the setup process, take the time to configure your devices, such as the HDTV, audio-video receiver, surround-sound speakers, and subwoofer, so they work with each other and are properly balanced.
5. Consider Video Quality
The type of display you choose and the type and number of sources you use to receive or create the signal will have a big impact on the quality of your image. High-definition TVs with an HDMI connection provide the best possible resolution.
If you are a classic movie buff, consider converting your 8mm films into digital media to achieve the quality that may be lacking in the traditional 8mm format. Converting 8mm to digital will ensure that you get the best viewing experience while watching the classics. It will also allow you to bridge the gap between traditional and modern home theater setups.
Learn What You Need for a Multi-Channel Home Theater
Setting up the perfect home theater takes careful consideration and planning. Once you have followed the essential tips outlined, you will have created a multi-channel home theater experience that you and your family will enjoy for years. Get started today and experience the ultimate home theater experience.