British Prime Minister Boris Johnson announced his aims to turn the UK into a huge supplier and pioneer in wind energy in early October 2020. This isn't too farfetched given how 20% of UK power came from wind in 2019. The pivot away from fossil fuels towards renewables comes as a response to the markets, which indicate that a greener future isn't just better for the planet, but for jobs and the country's bank balance in the long-term.
The scheme may cost £50 billion in the bid to power all UK homes with wind energy by 2030, but it sends a stronger message to the markets and to other countries: green energy is the future. But is green energy a good investment?
Could Green Energy Boost Foreign Investment?
Germany, at the last count in 2019, garnered 12.74% of its energy from renewable sources. This comes after a huge schedule of investment from the government in an effort to achieve the EU renewable energy goals.
This shows how important it is on the world stage to be a purveyor of green energy and how it could influence foreign policy in terms of which countries may want to build their investment. In the same way that corporate social responsibility influences businesses to work with one another, green and renewable schemes work to encourage other countries to build ties.
The UK's commitment to wind energy shows a global push towards renewable energy and away from fossil fuels. It also shows a good business strategy as the UK is looking to woo other nations in trade deals after its split from the EU. Still bound by the environmental targets, if the UK pulls off the transition to wind it would be able to command greater respect in the inevitable green revolution. If successful, other nations could turn to the UK for expertise in the same way that some follow Germany's lead as the country with the highest portion of energy created from renewables.
Indeed, the £160 million pledged will create 2,000 jobs in construction, and a further 60,000 direct and indirect jobs throughout the entire energy supply chain by 2030. This proves how strong investment in the economy green energy could be if the initial offering is enough. Many critics suggest that £160 million won't scratch the surface of what is needed to achieve the goals. Indeed, it's clear that while green energy is a good investment, it also requires a large investment to start out.
Grassroots Investment in Green Energy?
With the lack of federal investment in many forms of green energy and other solutions to preserve and protect the environment – at least until they prove themselves too profitable and lucrative to ignore – many turns to crowdfunding. Crowdfunding enables projects to develop a buzz and establish initial funding to prove viability or to launch the business.
The ability for almost anyone to give to the cause creates a sense of ownership and personal connection, meaning more people will want the green energy start-up to succeed. Federal funding may not elicit such an emotional response.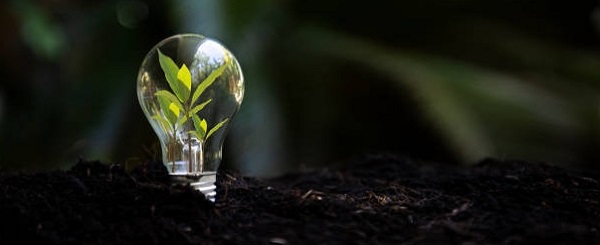 Some energy alternatives require further federal investment – and others offer themselves up for individuals to provide investment. Many banks have circumstances where individuals can invest in green initiatives and people are looking at their own banks to check where the money is going. Further to this, they are even questioning where pension and insurance investments are going, i.e. not to fossil fuel companies.
How can Novices get into Green Investing?
Investing can be daunting for beginners. There are dozens of platforms that enable people to begin investing with little to no knowledge and others that provide the know-how along the way. But there is still a reluctance to begin this journey. The forex industry is an excellent example of how those not yet engaged with investing are able to test it out for a lower commitment, which could entice them to continue as they learn the ropes.
By offering forex no deposit bonuses, brokers are able to provide an incentive for people to engage with the FX trading industry by removing the barrier to entry and giving beginners a taste of forex trading before really committing. With a no deposit bonus for new accounts, the broker platforms are more likely to attract new traders.
This lesson can be adopted by platforms offering green investment to allow those who are novices to gain some experience before committing too much capital to the investment.
There are plenty of resources that help beginners understand how investing works and many sources of information about what makes a good investment. For example, green energy investment will require monitoring the global energy market.
Tech improvements in certain fields may have a bearing on the investment opportunities and should be regularly checked to determine which green energy alternatives are likely to be viable.
Most people understand that a green energy push must happen eventually. Some governments are getting ahead of the curve and ensuring they have systems in place before it is a matter of enforcement. Other private institutions enable individuals to have a say in the energy that they will eventually be using. As investment is growing on an individual level with the resources available online, the green energy revolution could be one that is led by those at the bottom rather than by funds from the top.