When you are ready to move your family into a home where you will settle for years, it is vital for you to get into the home that is right for you. You can do that, and Rowling & Co is here to help you.
1. Figure Out if Your Forever Home Must be a New Build or Not
When you are ready to buy a home for your family, figure out if you are willing to live in a home that had previous owners or if you have to have a home that was built just for your family. Decide how much extra you are willing to spend in order to get something that is brand new.
2. Know the Area Where You Want to Settle
You probably have a job that you need to get to each day. If so, you want to make sure that your forever home is set up in an area that is relatively near the place where you work. Know which area the home must be in so that you will not feel the need to move again after you have settled into that home.
3. Take Time to Work Out a Budget
If you are going to buy a home that you want to live in forever, you have to know that you will be able to afford the home as time goes on. You need to know that your salary will set you up to make payments on the home and that you will be working for the number of years that your loan is going to last.
4. Talk with Those Living in the Neighborhood You are Considering
If you are thinking about moving to a new area, you should go to that area and talk with some of the people who live there. Ask those people what they like about living there and if there are any issues in the neighborhood that you should know about.
5. Look at as Many Homes as Possible
The more homes that you can get into, the better an idea you will have of what is available. You should tour model homes and get your real estate agent to take you through as many listings as possible.
6. Figure Out How to Pay for a Home that is Priced High But Otherwise Perfect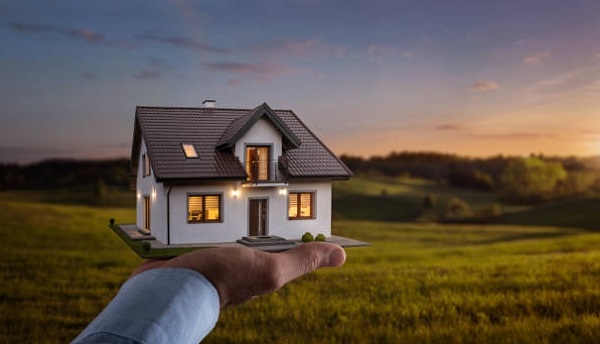 If there is a home that you come across that you know would be the perfect place to make your forever home, figure out if there is a way to finance that home. If you could rent out the home while on vacation or rent a portion of the home all of the time, you might be able to spend a little extra on the place.
7. Know What Changes You Can Make
If a home isn't exactly what you want it to be but it is close to that, figure out if you will be able to make changes to that home to help it be perfect. Talk to the one showing you the home to see if they think you will be able to make it your own.
8. Let Your Real Estate Agent in on Your Dreams
It is important for the one looking for a home for you to know what all of your dreams are. Let your real estate agent know what the ideal home would offer, even if some of the things that you won't seem out of reach.
9. Talk with Your Friends So They Keep Their Eyes Open
If you have friends living in the area you are thinking of moving to, ask those friends to keep their eyes open and to let you know about any new homes that they see listed for sale.
10. Know the Season in Which You Want to Move
Before you start to look for a home, figure out if it is going to work for you to move right now or not. You might want to move during a certain season to help your children adjust before starting at a new school or to have nice weather while moving.
There are many ways of looking for a forever home, and you can find one that you will love.