In recent years, HPLC has become the most widely used method in the drug discovery industry. As a result, demand for HPLC vials and liners has increased — and the need to safely reuse them has grown.
Reusing these vials and liners is possible (with the proper procedures and reagents). There are concerns about quality and contamination — not to mention risks involved in cleaning them.
Here's what you need to know about reusing HPLC vials and how to do it safely.
What Is HPLC Vials
HPLC vials are parts used in the analysis of HPLC (high-performance liquid chromatography). They are containers that hold the sample and mobile phase for the HPLC system. They are typically made up of three distinct components: a vial body, a cap, and a septum.
They come in various sizes, shapes, and syringe compatibility. Proper reuse of HPLC vials can not only help reduce costs but also help to decrease environmental impact.
Inspect for Any Abnormalities or Damages
Before reusing any of your HPLC vials, inspect for damages to ensure safety and quality. Start by examining the threads for any signs of wear, ensuring the edges are still clean and aligned properly.
Once finished with this step, examine the seals for any looseness or cracks. This could prevent a proper seal when the vial is reused. Also, check the outside wall of the vial itself for any defects or pieces of plastic that may have come loose.
Finally, check the surface for any prior-use contaminants, such as dirt, dust, or residue. This may have attached itself over time and could be detrimental to whatever you are trying to analyze.
Any part of the vial that looks questionable during the inspection should not be reused. It should be discarded to avoid potential contamination.
Cleaning Methods
HPLC vials must be properly cleaned to obtain the most accurate results during research. Waste should be put away in a disposable HPLC waste container. Before reusing vials, they must be properly cleaned.
To correctly reuse, it is important to rinse and dry after each use. To begin cleaning, use aqueous detergent or an autoclave.
Use an Ultrasonic Bath
For further cleaning, use an ultrasonic bath with a temperature between 35°C-55°C with a cleaning solution. They offer a safe and easy way to clean and decontaminate vials with heat and pressure, providing a well-rounded clean.
First, put the vials in the bath and fill them with an appropriate cleaning solution. Turn on the ultrasonic bath and allow the vials to sit in the cleaning solution for 15-30 minutes.
Ensure the vials remain in the solution for the recommended time to ensure proper cleaning. Monitoring the procedure closely ensures vials are not over-cleaned or damaged.
Rinsed at Least Three Times With Deionized
After ultrasounds, the vials should be rinsed at least three times with deionized or demineralized water. This will remove any residue or other impurities.
It is important to avoid rubbing the inside of the vial to prevent scratching the glass. If the scratch is severe the particles of the inside of the vial scratch marks can remain in the vial, resulting in improper analysis results.
Cleaned With a Detergent Solution
The vials need to be cleaned with a detergent solution, like a mild dish soap designed to remove grease, oils, and other organic compounds. After all cleaning agent has been removed, rinsed with a water solution containing a sanitizer, such as isopropyl alcohol, to prevent the growth of bacteria.
Drain the Cleaning Solution
Finally, drain the cleaning solution and dry the vials using compressed air or nitrogen gas. Instead of a vacuum, a blast of dry, filtered air or nitrogen can be used. It is vital to use an HPLC-grade detergent to reduce the chance of contamination.
It is important that the vials are free from oils and in an uncontaminated state for use. This provided cleaning method will help to maintain and prolong the lifespan of the HPLC vials.
Replace Any Expired Sealing Discs
When removing an HPLC vial from your system, inspect it to ensure the silicon septum is still fresh and secure. They should always be replaced if they appear to be worn or torn, as well as whenever a new vial is being prepared for HPLC use.
You must use clean, dry hands when handling the vials and have the right laboratory equipment. All sealing elements should be kept in their original packaging until ready for use. Sealing discs have a limited lifespan, so ensure to replace any expired discs at the first opportunity.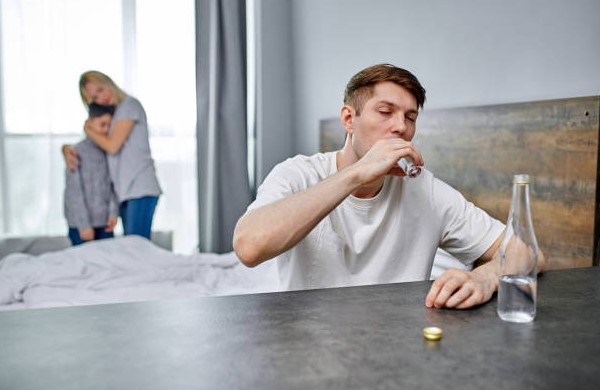 Before resealing the vial, always check for leaks and potential contamination. Finally, use the correct torque when sealing the vial – too much or too little will cause it to fail.
Storing Properly
HPLC vials should be stored in clean, non-dusty containers and away from moisture and light. Containers such as glass jars, HDPE bottles, or boxes with nitrogen purge lines are suitable for proper storage. They should be stored in a cool, dark area and away from temperature extremes.
If applicable, they should be labeled and grouped according to product batches for quality control. Finally, it should be stored in an area away from strong UV radiation to protect the samples from environmental contamination.
The Vials Should Be Certified
When reusing HPLC vials, it is important to ensure that the vials are certified. Certification helps to guarantee that the vials have been made with the highest standards and are of the highest quality. To verify certification, customers should read the manufacturer's instructions and request a COC or Certificate of Compliance from the manufacturer.
Finally, the vials should be certified according to ISO 9001 standards before reuse. When following these steps, properly reusing HPLC vials can help prevent unnecessary waste, save money, and improve system performance.
Benefits of Properly Reusing HPLC Vials
It is important to properly reuse HPLC vials to ensure their accuracy. Following these guidelines is not only great for the environment but also for experimentation reliability. Always inspect thoroughly, and make sure to clean and store properly to ensure quality maintenance between uses.
Take the time to properly reuse HPLC vials – your experiments will thank you for it!