For 2020, the buzzword globally is COVID-19! It has affected people's lives, companies, and the economy as a whole. CEOs around the world are gradually accepting this new reality and its impact on their business. The effect will be drastically different than what they knew as a "normal" pre-COVID-19. Furthermore, we may expect that the effects of the COVID-19 will continue to escalate into the new year.
Hani Zeini Shares how the Pandemic Impacts Business
The new normal has been affecting revenues, and it will continue to do so for a while! However, business leaders are confident that their brands will resume normalcy within a year. Also, according to the Young Presidents' Organization's (YPO) survey, close to 82% of business leaders are anticipating a revenue decline in the coming six months. But there is another 54% who think that they will survive the new normal phase and get their revenues to a better place by next year. Furthermore, 61% of the CEOs are anticipating fixed investments to stay unaltered for years. This study was conducted in March 2020 by surveying over 2,750 CEOs from 110 countries.
According to Hani Zeini, it is essential for business leaders to develop new measures and responses to the "new normal" way of life and business. The U.S government has levied strict closure or limited operation of the restaurants, bars, and other non-essential services.
Read More: How to Advance your Career with Basic Business Skills?
How are CEOs Responding?
The industrial sectors that are heavily impacted by the pandemic have resorted to a "new normal" way of business, including entertainment, media, travel, and education. Also, production in factories, agriculture, utilities, and mines had reported few increases in their revenue since the pandemic began.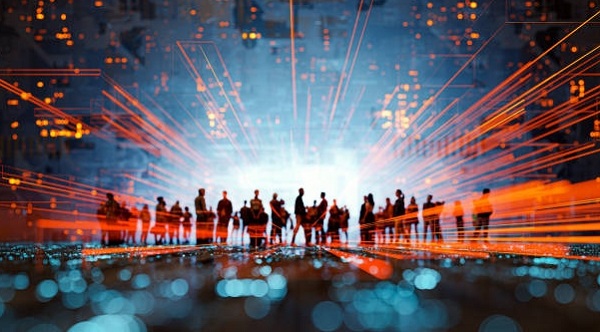 However, business leaders worldwide are coming up with new measures to eliminate the virus's impact. They are regularly communicating with the employees, canceling events, embracing new safety and healthcare measures, and postponing business travel. The coronavirus is making leaders adopt virtual tools in order to conduct meetings and do other business as well.
Most business leaders believe that the pandemic has completely disrupted the way business communication has taken place in the past. Today, medical brands are finding out ways to provide medical advice online and maximize medicinal product delivery.
Suggestions for other Business Houses
According to Synergia One Group of Companies, business leaders should stay updated on current pandemic statistics. And with this know-how, they should come up with ways to carry out business remotely and virtually. Several business leaders suggested the following steps embrace the "new normal":
Stay focused on the pandemic and its economic facts
Stabilize supply chains
Communicate with stakeholders and employees regularly
Make both long-term and short-term plans
Once business leaders focus on the aspects mentioned above, they will realize that there is more to do and achieve, even while maintaining social distancing protocol. Furthermore, the central banks and governments all across the globe are coming up with new initiatives that get aimed at restricting the economic impact of the pandemic. Both the U.S and other countries have come up with brand new fiscal packages to assist their people and businesses in functioning during the new norm.