Your brand must be aware of the determinant parameters in the corporate scene. It affects the social media efforts of your brand. Placing your enterprise for optimum efficiency online saves time and increases social media ROI. It accomplishes this by adding on to what works and leaving out the part that doesn't work. Below are a few pointers on how to run a social media audit.
Defining Social Media Audit
Though it may sound scary, a social media audit refers to a roadmap for your brand to a successful social media marketing phase. It puts every social media parameter in a single place. This allows you to easily monitor changes with time. A constantly upgraded social media audit will spot the areas that need some improvement and those working efficiently.
Utilizing a spreadsheet to get all your information from every social media account related to your brand offers you an open window. You can assess the social media performance of your business with time. It is ideal for evaluating seasonal performance. NetBaseQuid has the perfect tools to conduct a social media audit. These tools are available for beginners and seasoned veterans.
Understanding the Target Audience
Demographics can range widely throughout several social medial platforms. A comprehensive understanding of your target market will assist you in determining why a single post does impeccably well on Facebook, although not so much on Snapchat. Gathering your best posts and incorporating them in your audit provides a good understanding of targeting an audience on multiple platforms. Publicizing your social media channels into NetBaseQuid makes the process so much easier.
You have to know the needs of your audience and the target market. You need to determine their likes and dislikes. It is an excellent way to explore those client emotions through conducting a brand evaluation in NetBaseQuid with the theme of the customized narrative.
Read More: How to Get Sustainable Fashion Marketing Right
Consider a Different Perspective for Your Brand
Since there is a consistent flux state on the internet, you can check in on your cross-platform analysis as part of your audit. For starters, you must make sure that your branding appears consistent between websites. Since a platform on social media could alter the size limits of their image, run a quick verification. Social channels could also change how the whole website flow looks following a significant upgrade.
Make sure that everything runs flawlessly and put up the best profile for your business. This is relevant to placeholder accounts throughout new platforms. If attitudes change, resulting in the widespread adoption of previously disregarded social media channels, you want an upgraded look for your brand. Since online sentiment shifts quickly, it is best to see how your consumers resonate with your brand.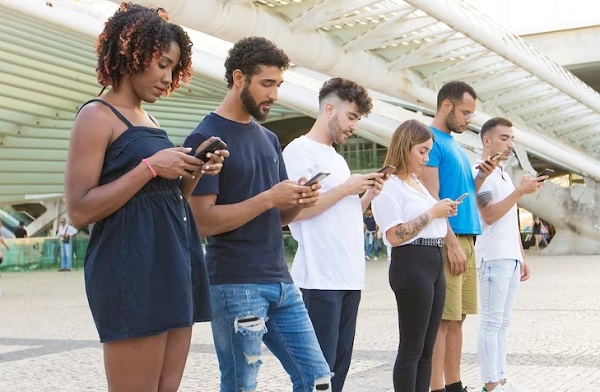 NetBaseQuid provides an ideal means to do this. Performing a search on your business utilizing logo identification brings back social media posts with images such as altered, partial, and full logos. A reputable novel artificial intelligence adopts deep learning that identifies branded messages in images that could have been missed.
Social Channel Analysis
In line with your audit, you must take an in-depth look at the analytics of your social channels. The narrative that unravels there assists in revealing how engagement, perceptions, and attitudes are shifting with time. If you are conducting this audit for the first time, you can begin your research with NetBaseQuid for previous points. Generally, you have to know when, where, and who is having conversations about your brand.
Final Thoughts
Whether your previous social media audit could use some upgrade, now is the perfect time to get started. You can use comment information to unveil deep insights into what drives clients to make social media mentions.