Macbooks are known for being reliable computers. However, many users still encounter various problems. Lack of drive space is one of the most common issues among Mac users. The hard drives are not that spacious, and people who like to keep more than just a few applications and pictures on their Macbooks are bound to struggle.
It is possible to overcome the problem by making some adjustments. Here are some great suggestions to free up the hard drive on a Mac.
Suggestion #1 – Remove Unnecessary Applications
Removing useless applications should be one of your priorities. Apps on a Macbook are installed so that people can use them.
Look at the application list on your Mac if you are running out of disk space. Most of the applications you no longer use can be removed to make more space on the hard drive. And getting rid of unwanted apps on a Mac is simple. You should not have any problems with Mac applications and uninstall them easily.
In case you need to use an application you remove, downloading and reinstalling an app is also not a problem.
Suggestion #2 – Delete Caches and Other Temporary Files
Temporary junk files on a Macbook are a hindrance to both hard drive space and performance. Data like caches, backups, app extensions, and plugins can be accessed by changing the system settings and making temporary files visible.
However, if you are removing temporary junk manually, create backups because of an off chance that you delete something unintentionally.
Using a cleanup utility tool is also an option for getting rid of unwanted temporary files. You will have to purchase a tool, but the money will not be wasted for two reasons. The first is that cleanup utility software removes junk files automatically and does not put your system at risk by deleting crucial files. The second reason is that removing temporary junk should be a regular thing. If you use the software often, then it is worth spending money on it.
Suggestion #3 – Transfer Data to Clouds
Services like Dropbox and iCloud are free to use with an option to extend available storage space for a small payment. Clouds provide a safe location for files. Moreover, users can transfer data to and from Dropbox and iCloud, or even access the files directly if they wish. For example, there is no need to copy a document you want to read from Dropbox and iCloud.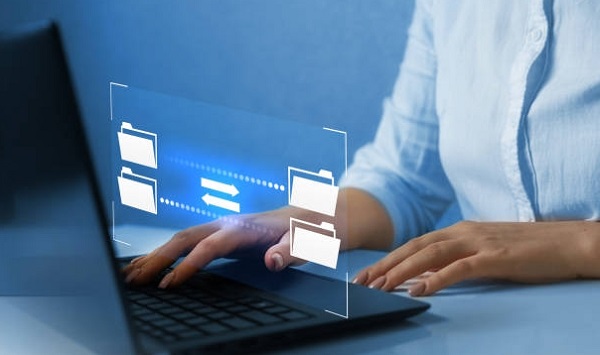 The basic plan for cloud services provides people with a few gigabytes. If you are happy with the services and want to support the developers, you can upgrade and keep more of your data on Dropbox or iCloud.
Suggestion #4 – Check Download and Mail Folders
There may be too many downloads or email attachments on your Mac. Look at the Mail and Download folders. In most cases, files in both folders are redundant and can be removed.
Forgetting about email attachments and downloads is common. And if you forget, do not be surprised to see that there is less hard drive space on your Mac at the end of every month.
Suggestion #5 – Get Rid of Redundant Language Pack Files
Certain applications have multiple languages available. For the majority of users, the English version is usually enough. It makes very little sense to keep files for a language other than English.
If you have applications with multiple language files, remove language files that you do not need, and you should be able to free up a few gigabytes of extra space on the hard drive.
Suggestion #6 – Use External Storage Devices
External hard drives, memory sticks, and DVDs are another excellent option for people who cannot fit every file on their Macbook. You will need to pay extra money for external storage devices, but there is hardly any better option if you want to keep data instead of deleting it.
Even second-hand devices can do the work. Browse local ads and look for some good deals. You can also talk to your friends or family members and ask if they have external hard drives or memory sticks to give or sell.
Suggestion #7 – Scan for Potential Malware
Exposure to malware and viruses can lead to various Mac performance issues, including a lack of hard drive space. A virus may be eating available storage space without you realizing what is happening.
Scan the system with reliable antivirus and eliminate any infected files or other threats that a scan shows. If this is not the first time you are dealing with malware or viruses, change your computer habits. Avoid shady links, enable the Firewall, use virtual private networks, and make sure that there is an antivirus running in the system's background all the time.