Fragile Histories
Before we had smartphones to capture our every moment, humans would pick up their brushes and use them to document their lives through the medium of watercolor paintings. Portraits, scenes, recreations, satires, botany – you name it, it was painted.
Where we might think only about scanning photographs for historical information, there is a wealth of knowledge to be gained from the hundreds of thousands of paintings that illustrate centuries of human life and important events.
A major downside of this medium is that the older a painting is, the more vulnerable to damage it becomes, so many of them are protected by institutional barriers, locked away in archives, and difficult to access.
Many are also owned by anonymous private collectors who don't wish to display their works publically, which means they end up only being seen by a handful of visitors instead of being shared with the public.

As part of the important work conducted by his charity foundation, British businessman Javad Marandi is working to make watercolors accessible and preserve such important articulations of history for future generations to come.
Read More: Five Promotional Items To Help Increase Interaction With Your Brand
The Marandi Foundation
Formed in 2017, the Marandi Foundation is the product of Javad Marandi and his wife Narmina's desire to support the most underprivileged members of society, whether that's children, whole families, or the full community.
Allowing access to art is only a small fraction of their important work – their four primary concerns are cultural history preservation, providing a world-class education to disadvantaged children, mental health and wellbeing, and supporting art institutions.

Supporting many artistic endeavors, Marandi's passion for art and history is clear, donating to not only the Serpentine Galleries in London but all four of the Tate Galleries as part of the European Collection Circle.
Amongst all of his passion projects, Mr. Marandi is trying to increase not just public engagement with art in the UK, but a wider understanding of both modern and historical art from around the world, championing international work too.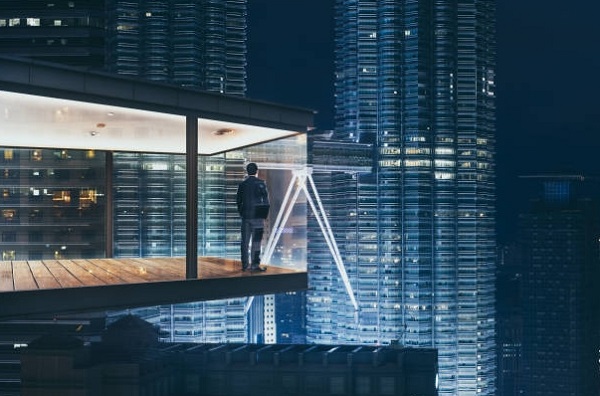 The Watercolor World
As part of its work, the foundation entirely funds The Watercolor World, a digital library conceived utilizing new technology, which aims to allow free online access to documentary watercolor paintings produced before 1900.
Working as both co-founder and chairman of their advisory board, it is clear that Mr. Javad has a passion for the arts and recognizes the importance of ensuring it reaches as wide an audience as possible and stands the test of time.
From major events of the past to portraits of everyday people living their lives, mockups and satire, landscapes, animals, and plants, there are thousands of paintings to browse through, all from the comfort of your home.
Everything featured in the library is said to have 'documentary' value: this means that the artist has demonstrated something about the world within this painting that is worth looking at and preserving for future generations to examine too.
Of course, this is quite a subjective process that can prove difficult, as it is hard to distinguish between paintings that are relevant and those that are not, especially with such a wide timeframe to search back through.
Preserving the Past
Each painting displayed by The Watercolor World is beautiful but fragile; in particular, exposure to bright lights, flash photography bulbs and direct sunlight can leave colors faded and blur the painting's fine details.

The digital nature of the project allows a much wider audience of people to have access to incredible artwork that is usually hidden behind multiple barriers, without compromising the quality of the work or the paper's integrity.
All one-of-a-kind pieces, once a watercolor is damaged beyond repair, there's no way to restore it to its former glory, and all of the artists are deceased, so all that would be possible is a replication… until now.
In partnership with a subsidiary of technological wizards, Fujitsu, a dedicated team from TWW travels across the world with a trusty ScanShop SV699, eliminating the need to risk the paintings by shipping them, to perform expert digitization.
Carefully scanning with patented LED technology, the images are collected without even having to touch the paintings or remove them from their frames – even the weakest paintings can be documented and made visible long after they are gone.
Why Preserve Paintings – What's The Point?
Every single painting available to view on The Watercolor World website has its own unique background, telling us a story from the past without using any words. They also offer important information about the artists themselves.
By allowing as many people as possible to see and interpret these paintings, we are ensuring that those of us in the present can connect with these images and the history that they represent.
Likewise, putting them online, means that the tests of time and light damage cannot prevent the paintings from lasting for centuries longer and allowing humans of the future to experience them too.
Over time, printed mediums will become fewer and fewer if technology continues to improve at its current speed, so beginning the process of archiving online will not only remove societal and academic barriers but give us a head start in the future!
Read More: 4 Ways Branding Impacts Your Established Business
Can You Help?
If you have a donation for The Watercolor World, that's brilliant! Get in touch through the website with your contact details and some photographs of your painting – or perhaps your whole collection of pieces! – to get the ball rolling.
There is a special dedicated section marked as Into The Unknown, which, as you might guess, is specifically for paintings that have yet to be dated or had their locations determined, because they aren't widely recognizable depictions.
Spend some time scrolling through the website, and if you happen to recognize the subject, location, or context of a painting as yet unclassified, be sure to leave a comment! Posting the painting is sometimes only half of the historical battle.
Without the financial contributions and efforts of Mr. and Mrs. Marandi, none of this would be possible, so if you have the ability, please consider donating to their foundation so that this vital work can continue.