From time to time, we choose to delve into cryptocurrency exchanges that seem to increase in popularity. After using Paybis for several years and witnessing its growth as one of the most trusted platforms to buy Bitcoin on the web, we decided to give an honest review and compare the platform with popular alternatives.
If you haven't heard of Paybis before, you're in for a surprise – the platform has literally managed to resolve all of the common "irritations" that are often observed with other, bigger cryptocurrency exchanges. So, without further ado, let's delve in!
What is Paybis?
Paybis is a cryptocurrency and digital currency exchange that allows users a lot more freedom when it comes to their cryptocurrency purchases. Established in 2014, the platform has experienced massive growth over the past few years and is finally breaking into the mainstream.
What makes Paybis the Best Exchange?
Paybis has several benefits that make it one of the best platforms to buy and sell crypto and digital currencies.
Large Selection of Payment Methods
Most cryptocurrency exchanges allow their users to make purchases using either a bank card or a bank account. While these are the two most common payment methods, there are many more payment systems that are underserved.
This is where Paybis comes in. The platform allows users to exchange using the following payment (and payout) options:
Credit cards and debit cards
Bank transfers
Skrill
Neteller
Paybis gift cards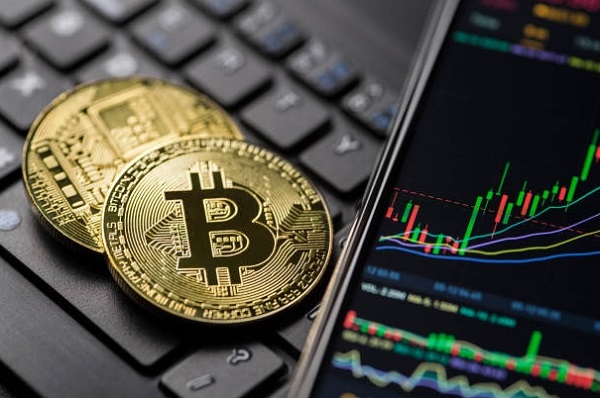 Note that, when you first sign up at Paybis, you will be able to make a purchase using your credit/debit card without paying any fees. This is a great opportunity for those looking to buy their first BTC even in small amounts.
Quick Account Verification
Most cryptocurrency exchanges make the verification unnecessarily long and complex. In most cases, the automated systems will not even recognize all of the different ID versions that are submitted.
With Paybis, this process has been optimized. The verification process takes less than 5 minutes to complete and an in-house team will manually check your documentation to ensure that you are eligible for a transaction. The team will then inform you about the procedure's success and allow you to continue with your purchase.
All the Popular Coins are Available
The exchange lists new coins frequently, allowing users to buy more than just Bitcoin. At the moment of this writing, you can use to platform to obtain any of the following cryptocurrencies:
Bitcoin (BTC)
Ethereum (ETH)
Litecoin (LTC)
Bitcoin Cash (BCH)
Ripple (XRP)
NEO (NEO)
Tron (TRX)
Stellar Lumens (XLM)
Binance Coin (BNB)
Very Responsive (24/7 live support)
One of the things we love most about Paybis is its empathy for new users. The platform seems to understand how doubtful new users are when making their first transaction and how uncertain they might feel when it comes to investing.
For that reason, there is a dedicated team of multilingual experts always available to help you out with any questions related to transactions. The support team is online 24/7, during all days of the week, even on public holidays. All you need to do is click on the live chat icon and start a new conversation.
Great for Beginners
Apart from its customer support the platform is literally built for amateur investors and beginners. Thanks to its minimalistic interface, even tech-illiterate people are able to navigate the platform on their own and make transactions without any hassle.
On top of that, every page has useful information that will allow you to make the most from each transaction, and prepare accordingly. Simply scroll down to see answers to all of the questions you might have.
Finally, for those that wish to learn more about cryptocurrency, the platform also has a blog that makes a great knowledge base to remain updated with everything crypto-related.
How to Buy Bitcoin on Paybis
To show you just how easy it is to buy Bitcoin from Paybis, let's have a look at the transaction process. After signing into your account, you will land on the dashboard, where you'll be able to select what type of transaction you want to make.
Select the payment method and currency you'd like to use as a payment method.
Select the payout option of your preference. In this case, we selected Bitcoin.
Once you have selected both your payment and payout option, you can click on the designated button labeled as "Buy Bitcoin" to start your transaction.
Note: Since the first credit card transaction is free of charge for new users, we choose this as our preferred payment option.
Once your transaction is initiated, you will need to go through a quick verification process. This step is mandatory for all cryptocurrency exchanges and ensures both the safety of your funds and your compliance with US and EU regulations.
Start by entering your first and last name, as well as your date of birth. Once that is done click on continue to proceed with your transaction.