A wedding day is one of the most important days in life. It is a joyous occasion for the happy couple and their well-wishers. With smiles and happiness all around, it is also one of the perfect occasions to click on some memorable photos. No wonder couples spend a fortune these days on wedding photography. Capturing those candid moments and identifying the perfect shots gets better with professional photography. You can look for a wedding photographer in San Diego to get the best job done for your special occasion.
After your wedding, you will be left with a lot of beautiful photographs to look at. You will frame a few for your walls and make a photo album out of them. But thanks to some impressive photo video converters available these days, you can also make a beautiful video out of your wedding photos. You can know more about it on the internet. You can make wedding videos of the day of the wedding day, evening parties and the reception, and even the family get-together for the wedding video album. Years later, the photo video can provide you with a welcome jog down the memory lane.
Let us look at how wedding videos are made out of photographs.
Video making platform – Photo videos can be made online on a video-making platform. While there are free websites that provide the service, using a paid service means that you get access to a lot of benefits, including the quality of the end product. And if it is your marriage video we are talking about, quality does matter. Paid platforms offer services like thousands of templates to choose from, including premium templates, the ability to select different languages for the video, high definition video export options, text to speech facilities, extended video duration, multiple user accounts, and better after-sales support, and so on.
You can utilize online video makers like:
imagetovideo.com
Clideo
Animoto
Kine Master App
Read More: Tips for Planning an Outdoor Wedding
Getting Started
Once you sign up or sign in to the platform, you will find "Create Video" or similar options.
In the slideshow maker platform, you will find a wide range of templates. These are often high-quality, dynamic, and attractive templates for you to use in your slideshow video.
You will find access to the editing control panel or a similarly named dashboard. This panel will let you take complete control of the design of the video.
You may have already shortlisted the wedding photos that you are going to include in the video. You can choose to make a video entirely out of photos or select a few videos of your own to make a photo and video slideshow.
You can also choose photos and videos from the video maker's library. This can be a good mix and match to go with your wedding photos.
Still, with the editing panel, you can insert special effects to make the video look more attractive. This includes effects like animations, different types of slide transitions, overlays, etc.
As you go along adding photos, videos, and special effects into the video, you can also select the audio for the background soundtrack. Video-making platforms, particularly the paid ones, offer a massive choice of music. Most makers go on to provide copyright-free music, which is an added boon for people who want to make business presentations on these platforms.
By now, your first cut is ready. It is time to have a look at the entire video and see for yourself if you are happy with it. If not, you can still go on to make changes to the video and give it the desired look you want.
Once you are happy with the fruit of your video-making labor, you can export the video from the platform and go back to relive the fond memories.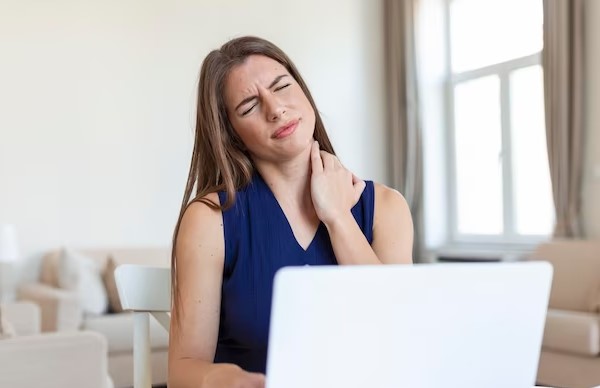 Things to Remember while Making the Video
Video making in an online video-making website or software is no rocket science. With unlimited tools and effects at your disposal, you get to be in the director's chair and live your movie-making dream. However, some smart tips can help you make your video perfect. Here is a look at some of them.
Gone are the days when we had to squeeze the most into 36 photos of a 35 mm roll. In the digital age, you can go trigger happy with the camera. But this also leads to a large number of photos to choose from. Don't let this expand your video unnecessarily. The point of making a wedding video is for others to see and enjoy it. Therefore, limit the length of the video and the number of photos in it. Five to seven minutes of video footage is ideal for keeping the audience's attention.
Your wedding video is a special creation for you and your spouse. Invest some money and go for a reputed website. This will give you a wider range of features and tools while creating the video. You will end up creating a high-quality and timeless wedding video.
Weddings are romantic occasions. The choice of music should complement the mood of the occasion. One might subconsciously go for soft jazz or a saxophone instrumental in adding to the romantic memories. However, something faster-paced and more rhythmic like salsa can go just as well, provided the slideshow's pacing is matched to it.
Your wedding video doesn't need to contain only the wedding photographs. You can add pre-wedding shoots, 'how we met' portions, courtship photos, and even cute childhood photos of the couple to add to the video collage.
The use of words can help you maintain the intrigue in the video. Intelligent use of quotes and wit between photos will break the monotony of images. This will keep the audience focused until the end.
Your friends and family are an important part of the celebration. Make sure you include all your near and dear ones in the video. To be a part of your wedding was a joyous occasion for them, so their presence in the video will only enhance it.
With these tips and tricks in hand, we hope that it's "lights, camera, and action" time for you. With the perfect wedding video slideshow, your memorable day will remain vibrant forever. You can share it with your loved ones who couldn't attend or save it for young ones! Enjoy watching the whole wedding album without any interruption too. Have fun editing!