You may fall in love with the idea of riding on the open road, and that's why you've got a motorcycle. Before you take this out, you have to get clarity about certain things. For instance, you would need to do a course, obtain a license, and buy insurance. While the first two parts can seem manageable, you may not have much clue about the insurance part. If that is the case, it will help if you gathered some necessary information. Once you know the basic requirements, you will be good to go. Here are a few insights that can come in handy for a start.
Points to Consider when Shopping for Motorcycle Insurance
Like car insurance, motorcycle insurance can also provide you with protection against accidents, medical bills, and repair expenses. The policy usually covers third-party liability, compensating the damage caused by you to another person or property. With this, you can also expect it to offer a few accident benefits, cover uninsured automobile events, and pay for your bike's damage.
With some agencies, you can also seek customization options. To be precise, you can choose a comprehensive policy to safeguard your bike from certain weather conditions. Or, you can also opt for a policy that covers uninsured/underinsured motorists. If you get this added to your plan, you can be at an advantage if the accident happened due to the other driver's fault, and he or she cannot pay the damages. Anyway, it will be better to go through motorcycle insurance quotes to determine a suitable choice for you.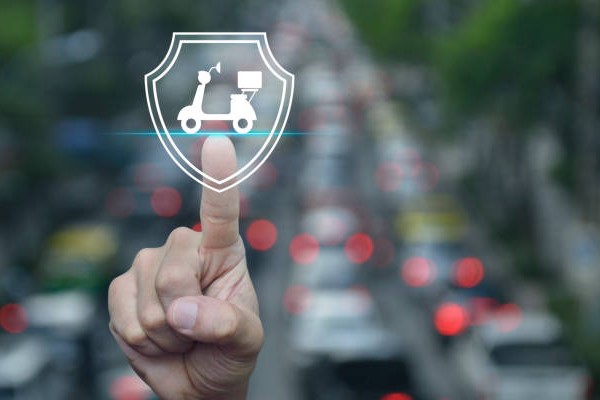 As for the question of where to buy a policy, you can come across three options, including direct insurers, insurance agents, and insurance brokers.
Read More: How to Choose the Best Homeowners Insurance Company
How to Buy Motorcycle Insurance?
Direct Writers: From advice to selling to service, Canada's insurance companies do everything as part of their marketing and distribution strategy.
Insurance Agents: These people can work for an insurance company. They give you expert opinions and customer service about a motorcycle insurance product of the company they represent.
Insurance Brokers: You can trust them for their unbiased and expert suggestions and customer support. Usually, they don't have any vested interest in a particular company. They introduce you to the best of the different motorcycle insurance policies of various companies.
However, before you put your money into any one policy, it is essential to make sure you cut down unnecessary costs that could be involved in a plan. For example, you should add components that suit your budget and safeguards your interest the best. Also, some motorcycle models can be costly to insure. If you want to save money, go for a practical choice. Some experts recommend increasing deductibles. If you take into account most of the risks, your premium amount can go down. Besides, you also have to keep your driving record clean. The more you ride safely, the more your insurance cost will be lower.
So, shop around for motorcycle insurance and compare the prices to get the best deal before you go out on the road.