Oh! The so-called influencer culture and how the majority of us have thought about how to become famous on Insta. It isn't just about recognition. Being social animals, don't we all crave to share out experiences, stories, inspirations, or may just how good the dine-in at a new restaurant was.
Whether you are doing it as part of a committed business marketing strategy or just for fun, the first step on the road to becoming Insta-famous is to boost your Instagram followers and likes. No, simply leaving your account on "public" will not get the job done.
But I am here to tell you what will!
1. Family Is Important! Start There
Real appreciation begins from home. I don't know why so many people tend to forget that the most loyal critiques for your work will be the near-and-dear friends and family. Therefore, if you are lucky enough to have them on Instagram, make sure they are the first ones you invite over to like your page.
2. Get Your #Hashtag Game Strong
Most mainstream brands have come up with personal hashtags that they consistently use and encourage their followers to post as well. Using relevant and "hot" hashtags can be a good way to build engagement. You can also experiment with the type and number of #tags that you put up. 30 is the maximum number of hashtags that Instagram allows. Don't worry if it looks too spammy. Just make sure you put in the right ones.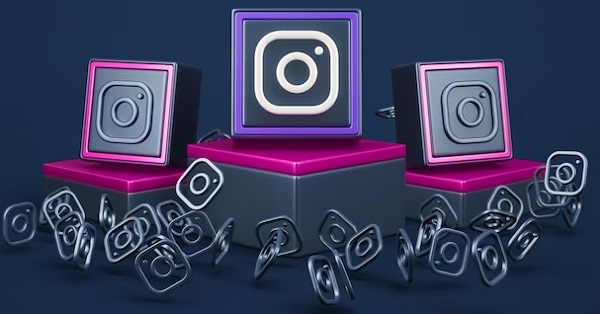 3. Look into Other Successful Profiles
Smart are people who learn from the experiences of others. I am sure there would be dozens of famous accounts before you joined. Don't hesitate in interacting with competitors.
This approach is useful in figuring out how they worked their way up. If possible, you can also leave shoutouts for their work, with the hope that you would get recognition or a thumbs up. This could drastically increase the value of your account.
Just in case you found your photo on any other Instagram account being used without your consent, know that this will surely affect your stats and credibility.
You may remove your content through digital business companies that offer such a service.
4. Spend Some Time Writing Bio
A well-written bio should give a complete insight into your work but there is no gain in overdoing it with too much detail. Make sure you use the 150 characters to write something captivating.
The level of humor or a formal tone that the bio should have depends on the kind of account you are planning to launch. Emojis and jokes aren't really a good idea for certain types of profiles.
Read More: Want to grow your Instagram account in a natural way? Why don't you use Followers Gallery?
5. Couple the Stunning Feed with Background Stories
 The importance of coming up with catchy content can not be understated here. There is no point in working for a perfect bio and giving shoutouts to attract followers just to bring them to blurry, low-resolution, poorly-edited pictures.
Though I don't recommend the use of heavy filters, editing with professional tools such as Adobe can be a good way to bag some extra like. On top of that, put in some thought about writing good captions and stories that go with your posts.
6. Stay Consistent With Posting
This is huge! Don't expect to build a huge following if posting on Instagram is a casual task for you. It will get you nowhere.
You have to find a perfect balance between looking too spammy and completely ghosting the account for days. The best approach is to at least manage 2-3 posts in a day.
7. Then there are Some Desperate Measures… Look Here!
We have all heard about buying Instagram followers and likes. There are also apps that guarantee to get real Instagram likes for you. Contrary to what you might be thinking, I don't discourage their use at all.
However, if you overdo it, it will eventually show up. These tools can be used to boost publicity at the start. However, once your work is streamlined, it is better to stick to the "right ways".
This was all about how to become Instagram-Famous! Care to share your views? Looking forward to hearing from you in the comment section below. Happy Instagram-ing!