Folding doors are known as the perfect way to maximize space in homes and commercial buildings. They come in handy when you are thinking of renovating your house or building a new one. There is a wide variety of affordable and premium quality timber doors with a fantastic selection of finishes to meet your specific needs and preferences.
If you have been thinking of adding the perfect timber doors that are practical and have aesthetic benefits to your Sydney office or home, here are the reasons that will convince you to get folding doors.
1. Aesthetically Pleasing
Timber is a beautiful and high-quality building material that will instantly add style and sophistication to your space. Folding doors have a clean and modern finish that can be customized to match your taste and style. The doors will transform your rooms and increase your home's visual appeal to make a superb impression on your guests and potential buyers.
2. Maximize Space and Light
Folding doors have many functional advantages, including being a great way to maximize space and allowing lots of natural light and fresh air to flow into your home. Unlike sliding doors, folding doors open up completely to allow better airflow. These doors can also be used to close off barely used spaces to conserve air conditioning and heating to save on your energy costs in the long run.
3. Made to Measure
Your timber folding doors can be made to your specifications up to 3 meters high, and to almost any width you would like; this is to ensure you get the right fit that gives you greater flexibility and take up very little space. To measure an opening correctly, you need to measure the height on the left-hand side and the door's right-hand side in millimeters. That is, from the top of the floor covering to the underside of the door head. Measure the width across, and if it exceeds 1000mm, measure the height every 600mm too for precision.
Read More: Design Tips To Make Your First Apartment Look Like Home
4. Expand Your Living Space
If you are looking to enlarge your living space, then you should look into getting folding doors. The doors take up very little space when they open up, making the room more functional and attractive. They also make your rooms appear larger than they are because they allow seamless views around your home and the outdoors. They are ideal for utilizing the best use of the spaces around your house, such as laundry rooms. For commercial use, they provide flexible service of office space, meeting rooms, and community buildings. Folding doors are perfect when looking for something stylish, unique, and better than the ordinary.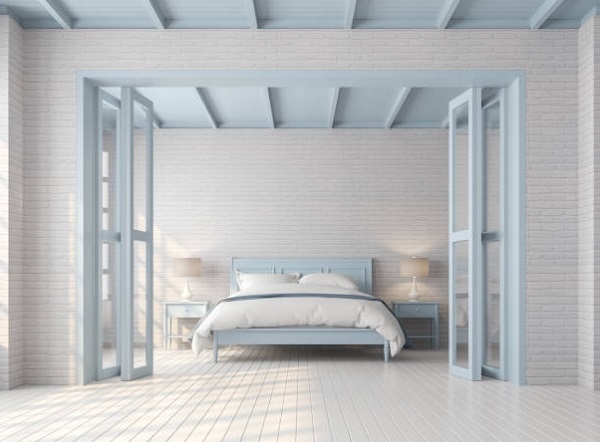 5. Energy Efficient
As earlier mentioned, folding doors are an excellent way to reduce heating and cooling costs in your home. Keeping them open during the warm months increases air circulation; keeping them closed in the cooler months keeps the cold air out. In turn, this reduces the need for air conditioners, fans, and heaters in your home and saves you quite a bit on energy bills. Another advantage is that timber is an environmentally conscious choice.
6. Security
Many people assume that folding doors are less secure than solid doors and sash windows, which is far from the truth. Timber folding doors offer an extraordinary security level to homeowners with thick panels, positive latches, automatic hold-open systems, and a locking system stretching over multiple points of the sliding track. You could choose a latch and privacy snib option to ensure that your house is safe during the day and the night.
In Conclusion
If you are looking for quality, durable, secure, and stylish doors, then look no further because folding doors give you all these and the ultimate value for your money. Timber folding doors offer impeccable finishes that will boost your home's visual appeal and increase its resale value.
Timber folding doors are entirely customizable to fit your home and office needs and are an excellent choice for home entertainment and creating spaces for your whole family. The doors are also readily available, simple to install, complete with fitting and fixtures, low maintenance, and most have extensive guarantees and warranties.