One of the best steps you can take to build your net worth is to become a homeowner. Owning a property can allow you to build equity and invest in a home that increases in value over time before you decide to sell it in the coming years. Although you may be limited with your budget, there are still ways to buy a house to ensure you can move on from renting and settle down.
Limit Your Household Expenses
It can be difficult to afford your mortgage each month if you have a lot of expenses. Consider cutting off your cable television or paying off an auto loan to have more wiggle room in your budget for your new home. You can also cancel gym memberships and exercise outdoors for added savings. Making more meals at home and eating out less can also allow you to save hundreds of dollars each month.
Look for a Short Sale or a Foreclosure
If your household income doesn't allow you to afford most homes in the local area, consider shopping around for a short sale or a foreclosure to ensure you can snag a residential property at a great price. During a short sale, lenders are often eager to sell the home quickly after the homeowner becomes behind on the mortgage payments and are willing to accept a lower price, even if it's less than what the home is worth.
It's important to remember that there are still drawbacks to short sales or foreclosures. There may be more work that needs to be done on the property, which can include replacing the roof or repairing cracks in the foundation. Be prepared to have a few projects to perform since the homeowners likely neglected necessary repairs and maintenance in the past. The savings can still outweigh how much you have to spend to get the property in good condition again.
You can even go through a UK property buying service to find different listings that are available. The houses are often available at a lower price because the seller was desperate to get the property off their hands.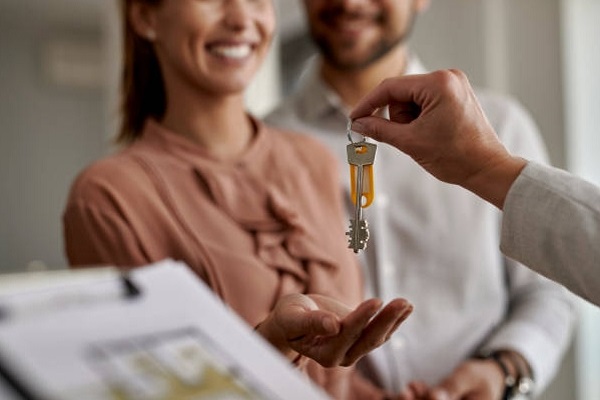 Rent to Own
Lease options are available in the real estate industry and can allow you to rent a property for several months or years before you decide to buy it. You may pay more to live in the home each month, but part of the money can be applied towards the down payment that you give to the seller.
Purchase an Outdated Property
Don't be afraid to buy an outdated or ugly house if it means getting the chance to invest in a property. Many buyers are immediately turned off by older homes and want something new and trendy, but it can result in spending a significant amount more to live in something newer.
Make it a point to shop around for an outdated home that needs some cosmetic work to ensure you can still live in a solid and safe house. You still need to perform an inspection though, to avoid buying a money pit that can drain your finances. Look for a house in excellent shape, even if the exterior needs to be painted or the kitchen cabinets are outdated.
Make a Few Compromises
Keep in mind that when you're on a limited budget, it's not the time when you're going to land your dream home. There are a few compromises you'll have to make when shopping around for the right property, which means maybe buying a home on a busy street or having less square footage. You may need to live in a house with a smaller backyard or is farther away from your work.
Starter homes may not be what you want to live in long-term, but can be a great way of becoming a homeowner. If you have small children, remember that the schools they attend don't matter until they're five years old.
Understanding the tricks and tips to buy a house on a limited budget can allow you to achieve your dream of homeownership without becoming house poor. You'll get the chance to find a great deal on a property and avoid exceeding your limited budget.