If you are one of the people who love to travel from different places, going from one place to another, using physical maps is excellent and helpful. Still, nowadays, there are more accessible and easy-to-use applications that guide you with just one click. The application created for helping tourists and travelers is convenient and installed on any of your devices.
It is beneficial to people whenever they have access to guiding maps that are available online and offline. This app will help travelers find the locations they want to go to with the safest and fastest route. The application provides you with the best directions for all tourist spots and local areas you wish to visit. In addition to that, Maps.me is accurate and reliable.
The Main Features of Maps.me
Maps me offers many features to users that would help guide them throughout their traveling journey, whether online or offline. This application will allow you to access and download unlimited for free. The fact that it can be used offline will not need internet sources for it to work correctly. They will still allow you to search maps even offline.
Saving the locations, you find interesting or want to share with other people is also possible with Maps.me. Checking traffic is available for users to utilize because they provide accurate traffic data in more than thirty countries. All the places that you search are all sorted by categories to make it easier to navigate and also allow you to book hotel accommodations.
Read More: Holiday Travel and the Importance of Language for Hospitality Companies
Fast Ways on how to Download Maps.Me Offline
Go to the Apple store or the Google play store and search for the application Maps.me, click download and install it. Once you have finished installing the application, tap on the menu button, and click the button that indicates "Download maps." Input the map of a specific country that you wish to download. To get everything in offline, tick the "download+routing."
Once you have inputted the map you want, click the download button, and the downloading process will begin. You are also given options for downloading whether to connect to Wi-fi or cellular data. This will allow you to save the maps you have downloaded on your SD cards. You can do this by going to the section for downloaded maps and customizing your preferred settings.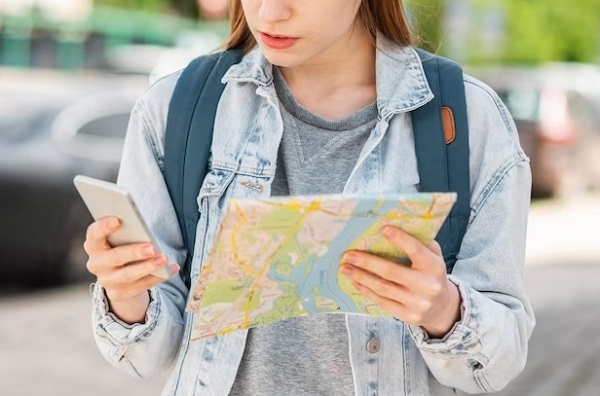 The GPS Offline Services of Maps.me
Activating the application's GPS is easy with Maps.me. This will need to access your device's location services, so you need to turn it on when using it. Maps.me made sure that even if you are not connected to the internet, the application can still find your location by only enabling the GPS function on whatever devices you are using if you are going to travel to places.
In identifying the user's location, the GPS uses the positioning satellite for them to show you the place wherever you are currently—making it more helpful since they do not require signals or other networking services for it to work and function well. Maps.me is recommendable to people who travel a lot or need guidance on the places that they are unfamiliar with.
Takeaway
Many maps and guides are only available online, and these maps would not come in handy, especially in areas without internet connectivity or places with low signal. On the other hand, offline applications like the Maps.me are accessible not only for online viewing but also for saving the data on your device to access it offline.
This article showed you the features and functionalities that Maps.me can offer to everyone. They made traveling easier and safer for you because of the ability to view the maps you want offline. Maps.me is considered to be the favorite of many since it provides accurate directions and searches.