Search Engine Optimization (SEO) allows businesses to establish their online presence. This includes having a user-friendly website and web content that ranks well on search engine results. You can check out Online Advantages and get an idea about the search engine optimization services offered.
As a result, it makes a business's website more visible online. And the more visible a website is, the more organic traffic it can generate. This website traffic can then turn into subscriptions or sales.
But how much does SEO cost, and is it worth the investment? Find out in this post.
Boosts Your Online Visibility
If you want to get ahead of the competition, it is vital to have online visibility. But having a website is just the tip of the iceberg. You will need to optimize it to rank well on search engine results. Thus, you will need to conduct keyword research. Doing so allows you to find search queries that fit the following criteria:
It should be relevant to your business
It should have low to medium competition
It should have hundreds of search volume
The key here is to look for search queries that best describe your business. So if you own a bookstore in Notting Hill in London, you should consider ranking for "bookstore in Notting Hill."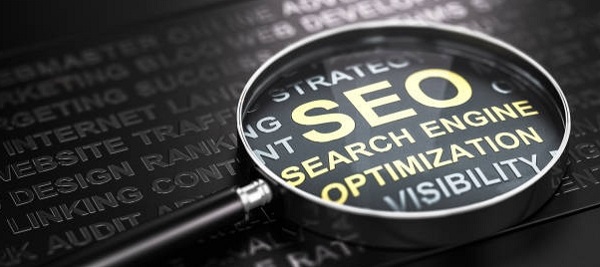 You should also adjust your content and meta information to incorporate the said search query. When someone searches for "bookstore in Notting Hill" on Google, your book store's website will be included in the search results.
Read More: Reasons Why You Need an Enterprise SEO for Your Large Business
Drives Organic Traffic
Organic traffic is website traffic coming from organic search results. This means they did not type your web address on their browser (direct traffic). They did not come from another website (referred traffic). And they did not land on your site through paid ads (paid traffic).
Why is organic traffic significant for your website?
According to Alex Chris, organic traffic is targeted traffic. This means that people who land on your website through organic search have intent. It can be because they are looking for information, they want to learn more about your business, or want to buy from you. For example, when someone types in "bookstore in Notting Hill," it could mean at least two things:
Someone's making a list of book stores in Notting Hill
Someone's looking for the nearest book store in his area
Regardless, SEO lets you create content that can cater to either of these search intents.
Makes Your Business Credible
Nowadays, a website is a statement of legitimacy. When you have your presence online, it makes people trust your business. Plus, people search online first before buying a product. The reason for that could be any of the following:
They do not know what exact products or services they need
They are comparing various products
They are reading online reviews about your business
Luckily, SEO can help you cater to your potential customers' needs. Having a well-optimized website allows your business to rank for relevant keywords. Moreover, it will enable you to curate a positive online reputation.
How? Through content marketing, ethical link building, and social media marketing.
Gives You a Competitive Edge
Because you can establish your business' credibility using SEO, it also gives you a competitive edge. Picture this: Two book stores in Notting Hill. One has a well-optimized website, and the other doesn't. Which do you think can generate better revenue?
If your answer is the one with an optimized website, you are correct.
Having an online presence allows you to expand your market reach. This means, that more people know that your business exists. Mind you; there are a lot of schools in Notting Hill. And what are the odds that they would do an online search first before buying a school book? You can also leverage your online presence to a visiting customer.
Say, someone from Surrey visited a family or friend in Notting Hill and decided to buy a book along the way. He or she may search online for book stores in the area. And when he or she comes across your book store in search results, it increases your chances of generating sales.
As for the other book store… The business owner will only rely on passers-by to come in and buy a book or two from his store.
Future-proofs Your Business
In case you are unaware, there is a growing trend in digital marketing. This includes mobile search and voice search. When it comes to SEO, though, you get to learn the best practices on Home Service Direct when promoting your business online. Hence, you use a mobile-responsive web design for your book store. You may even put Accelerated Mobile Pages in place to improve your site's page load speed on mobile. It can also mean that you can adjust your content to rank for voice search queries.
Sure, the search engines update their algorithm from time to time. But if you do ethical SEO and always keep your customers' needs in mind, you are good to go.
Read More: 5 SEO Statistics You Can't Ignore
Improves Your ROI
It is not surprising that the reason you want to put an SEO plan in place is to improve your sales. The cool thing about SEO is that it is a long-term strategy. This means you can implement it now and keep on reaping sales for years as long as you are not gaming the system. As mentioned earlier, SEO allows your brand to have a credible online presence.
Thus, you can drive organic traffic to your website. This traffic can be your potential customers. If you are using the best UX practices on your website, you will be able to turn them into paying customers. And who knows? They might come back for more because you can give them excellent customer service. Keep in mind, though, that results do not happen overnight. SEO works, for sure, but you have to be patient.
SEO is Worth the Investment. Period.
There is no denying that the World Wide Web is now saturated. But that should not stop from establishing an online presence. No one can argue the importance of exercising SEO. That's because it lets you rank on search engine results, drive potential customers to your website, and improve your bottom line.
So, is SEO worth the investment for growing your small business? Yes, it is!