There are many benefits to consolidating your credit card debt, but how can you do it? This guide shows how to consolidate credit card debt in 7 simple ways.
Are you struggling to get out of credit card debt? While this problem can make you feel like you bit off more than you can chew, it can be comforting to know that you aren't alone.
In fact, 55% of Americans who own credit cards face credit card debt. Luckily there are some ways that you can consolidate your debt into one monthly payment so that you can begin to get some financial relief.
Do you want to learn how to consolidate credit card debt? Keep reading to learn our 7 simple ways to consolidate your debt today.
1. Apply for a Personal Loan
One of the easiest ways to help consolidate credit card debt is to apply for a personal loan. This is a great option if you are struggling with cards that have high-interest rates or are tired of juggling multiple monthly payments.
With a personal loan, you are able to pay off your credit cards and reduce your payments to just once a month. You also may be able to get a better interest rate on your loan than is currently on your credit cards, which will save you money in the long run.
2. Use a Balance Transfer Credit Card
Another great way to consolidate your credit debt into one easy monthly payment is to apply for a credit card that allows balance transfers. I know it may seem counterintuitive to get yet another credit card to help you reduce your debt, but using a balance transfer card can actually save you money.
Many of these cards offer an interest-free or very low-interest period for the first year, which can be very beneficial if your goal is to pay off your debt.
Read More: Best Credit Card Generator with Zip Code to Avoid Monetary Frauds
3. Contact a Non-Profit Counseling Center
A non-profit counseling center is a great resource if you don't know where to turn. They will help you design a "get out of debt" plan and assess your current budget, helping you to reach your financial goals.
4. Utilize a Home Equity Loan
If you are a homeowner, you may be able to qualify for a home equity loan. This type of loan allows you to take out a lump sum of money from the value of your home.
Home equity loans often have low-interest rates, but keep in mind that if you are unable to pay you are putting yourself at risk of foreclosure.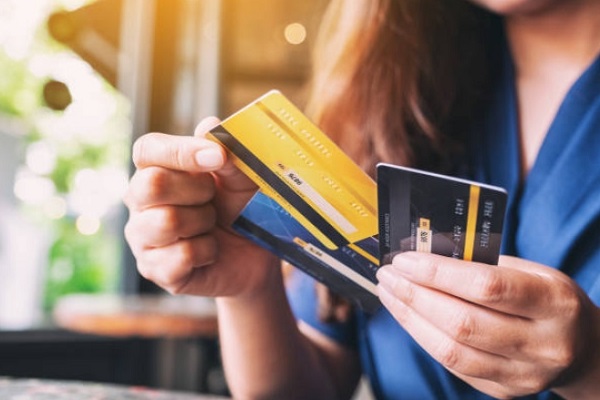 5. Reach Out to Friends and Family
Depending on your situation, your family or friends may be able to assist you with paying off your debt. This can be hard to ask for, but remember that these people care about you.
If you decide to go this route, it's a good idea to write up a loan agreement and payment plan so that both parties feel comfortable about the situation.
6. Look Into Your 401K
If you are currently paying into a 401K or another similar retirement plan, you may be able to tap into some of these funds in the form of a loan.
Every plan is going to vary slightly in the options they offer, so look into your plan and see what is available to you.
Read More: Using Personal Credit Card for Business Expenses & Vice Versa
7. Auto Refinancing
Much like taking out a home equity loan, you may also be able to refinance your vehicle. Beware of this option, because if you are unable to make the payments you are at high risk of losing your vehicle.
Learning How to Consolidate Credit Card Debt
By learning how to consolidate credit card debt, you are one step closer to taking control of your finances. Being debt-free is the ultimate form of financial freedom and these simple 7 ways are the first step in getting there.