Vitamin E is one of the crucial components that is required for maintaining healthy skin, hair, and better health. One single vitamin E capsule can help you get rid of various hair and skin problems. To maintain good health, you can take vitamin E tablets, for better results, make sure to invest in the best vitamin e tablets or capsules.
If you are looking for the best vitamin E masks to get that perfectly smooth skin, where you don't have to spend a fortune for that, all the ingredients lie in your kitchen.
1. Vitamin E Aloe Vera Mask for Spotless Skin
This face pack is effective in reducing dark spots and nourishes the skin from inside. To make this face pack, you need only 2 ingredients, one vitamin E capsule, and one aloe vera stem.
First, prick a vitamin E capsule and put the extracted oil in a bowl, then extract aloe vera pulp and mix them together until it becomes a paste. Wash your face and then apply it on your face, let it dry, and rinse your face with cold water.
Read More: 8 Foods to Avoid to Have a Healthy Sleep
2. Vitamin E Papaya Mask for Dull Skin
If you are dealing with dull skin, then this mask is what you need. It also cleanses the skin from deep inside, removes tan, and gives you nourished glowy skin. To make this recipe you need 2 tbsp papaya pulp, 2 vitamin E capsules, and 1 tbsp rose water.
Extract oil from the vitamin E and mix it with the papaya pulp and add rose water. Apply it on your clean face, let it dry, and wash it off with the water.
3. Vitamin E Honey Mask for Acne-Prone Skin
If you are dealing with acne, then these 2 ingredients of face masks will reduce the acne and make your skin glow. Take 1 tbsp honey and 1 vitamin E capsule and mix them together to make a smooth paste. Apply it on the face and wash it off after 15 minutes.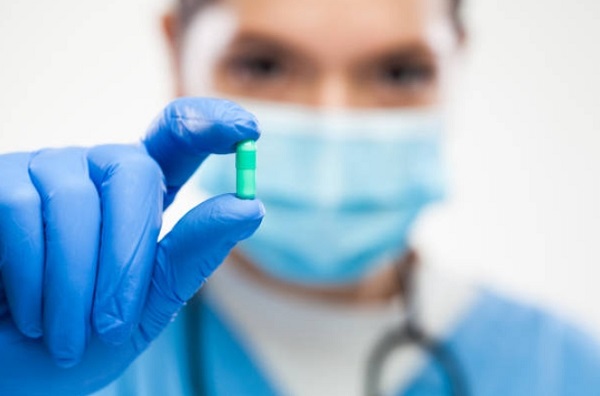 4. Vitamin E Mango Mask to Tighten the Skin
This face mask will tighten your skin, to make this amazing mask you need 1 tbsp oats powder, 1 fresh mango pulp, and 1 vitamin e capsule.
Mix pulp of mango and oats powder together and make a thick paste. Then add the vitamin E oil to it and mix well. Apply it on your face and neck, let it dry then wash it with cold water.
5. Vitamin E Egg Mask for Dry Skin
Yogurt present in this mask gently exfoliates the skin, vitamin E moisturizes the face, and egg lightens the complexion. To make this mask take 1 tbsp yogurt and 1 tbsp whisked egg and 1 vitamin E capsule and mix them well. Apply it on the face and let it dry for 15 to 20 minutes and wash it with cold water.
So these were some of the DIY vitamin E masks that will make your skin smooth, soft, moisturized, and glowy without even breaking the bank. Apply these masks and relax.