Stary Norton Halphen
There is a broad range of driving and traffic offences in Victoria. Some, such as culpable driving causing death or serious injury and dangerous driving causing death or serious injury, are obviously grave offences that require legal representation. There are, however, many other traffic offences, including speeding, careless driving, dangerous driving, driving under the influence of alcohol or drugs, driving without a licence and driving while suspended or disqualified.
If you are charged with one of these offences, you might be unsure about the necessity of engaging a lawyer. As always, it depends on the individual circumstances of your offending, whether you have a prior criminal history and the nature of the penalties the court has the power to impose.
If charged with speeding, for example, in most cases it is unnecessary to retain a lawyer.
It is often little a lawyer can do in speeding cases as the penalties are generally financial and the suspension periods imposed are mandatory. Furthermore, it is a rare speeding case that actually has an arguable defence. If you believe you have a defence it is worthwhile seeking some advice but, beyond that, a legal representative is unlikely to add value to your situation when you are required to go to court for a speeding offence.
If you have been charged with a more serious driving offence, such as dangerous driving or recklessly endangering serious injury, you should engage a lawyer immediately.
Hiring a lawyer may come with its own worries, especially for those unable to afford the fees. If you are in a position where you are unable to afford the services of a private lawyer, you should consider accessing Victoria Legal Aid's duty lawyer service at court or if you are eligible for a grant of legal assistance retaining either Victoria Legal Aid or a private lawyer who does legally aided work.
It is important to note that unless there has been a death or serious injury or you have placed a person/s in danger of death or serious injury by your driving you will not be eligible for a grant of legal assistance.
Read More: Reasons to Appoint Personal Injury Lawyers
What is a Legal Aid and who can get it?
Legal Aid is an organisation that both provides legal services for free or at a substantially reduced rate and administers the funding for the provision of those legal services when undertaken by private lawyers. Legal assistance is available for family law, criminal law and some civil law cases.
If you want to apply for legal aid for a criminal matter, you will need to find criminal lawyers in Melbourne who undertake legally aided cases.
There are clear rules around who qualifies for a grant for legal aid. Some relate to your financial position – a means test – and others relate to the type of case for which you are seeking legal aid – a merits test.
The means test is based on the income you receive (from work, welfare benefits and other sources), the assets (if any) you own, the expenses you have and if you support anyone else the expense associated with that. You will need to provide Legal Aid with proof of your means. Sometimes that is simple as providing them (through your lawyer) with a health care card. On other occasions, you may be required to provide them with copies of your bank statements and paychecks.
The merits test is based on whether or not your case is of a type and of a level of seriousness that is deemed to be appropriate for financial legal assistance. For example, a person who is charged with assault where someone has been injured and is likely to receive a term of imprisonment as a penalty will meet the merits test for legal assistance.
As stated above, driving offences that do not involve death, serious injury or placing others at risk of either do not meet the merits test in Victoria. Oddly that remains the case even if a person is facing imprisonment. For example, a person before the Court for their fourth drunk driving offence is at risk of imprisonment but because drunk driving is a driving offence, will not be eligible for a grant of legal assistance. In such a setting, that person will either have to represent themselves or access a duty lawyer at court on the day of their hearing.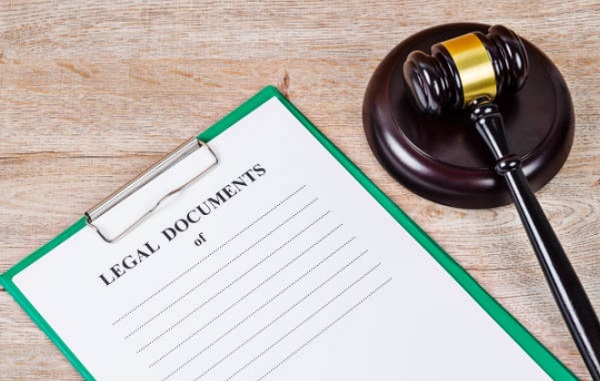 Penalties for Driving Offences
Penalties for driving offences vary depending on the offence with which you have been charged. Sometimes you may be facing a fine, other times jail. Some driving offences carry mandatory licence suspensions or even disqualifications. Others do not, but Magistrates and sometimes Judges have a discretion whether or not to take away your licence. Given the variability in penalties, it is important that you attain an understanding of what you are facing having regard to the offence with which you have been charged.
Finding the right criminal lawyers in Melbourne is therefore crucial. In short, you should seek advice from Melbourne lawyers who are experts in Victorian traffic law and specialise in criminal law.
While some driving offences only have maximum penalties of fines, there are many which have a maximum penalty of imprisonment. Whether you are facing a fine or imprisonment you are always at risk of losing your licence when you commit a driving offence and for some offences, such as drink driving, drug driving and driving under the influence of drugs or alcohol, you will lose your licence (such offences carry mandatory minimum periods of suspension or cancellation).
Finding Criminal Lawyers in Melbourne who Offer Legal Aid
If you've been charged with a motoring offence and are unable to pay for a lawyer you will rarely be eligible for legal assistance. However, there are instances where a driver you will be eligible (such as when you have caused the death or serious injury of another person or have placed others at risk of death or serious injury). Importantly, there are private law firms that will take on these and other legally aided cases. Such lawyers will assist you in completing an application for a grant of legal assistance and answer any questions you may have.
Read More: How to Choose the Best Lawyers during a Divorce
At Stary Norton Halphen we undertake both privately funded and legal aid cases so we are well equipped to answer your questions about your eligibility for a grant of legal assistance and, having regard to your circumstances, the most appropriate way to fund your case.
We also understand you want to find a lawyer who is committed to fighting for you and helping you achieve the best possible outcome having regard to the circumstances of your case. Whether we are retained privately or on a legally aided basis we never lose sight of the importance of doing both these things for you.