Meta's new app, Threads, takes on Twitter under Elon Musk's leadership but faces uncertain prospects in the EU due to strict privacy regulations and data-sharing concerns.
Meta, the tech giant formerly known as Facebook, recently unveiled its much-anticipated app, Threads, to challenge Twitter's dominance under Elon Musk's leadership. Threads made a spectacular debut in the US and the UK, attracting over 10 million users within hours. However, the European Union (EU) remains conspicuously absent from the app's launch. This article explores the reasons behind Threads' exclusion from EU countries, delving into the bloc's strict privacy regulations and Meta's cautious approach in navigating them.
Privacy Concerns and EU Regulations
The primary reason Threads has not launched in the EU lies in the region's stringent privacy rules, which surpass those of most other countries. Meta is treading carefully, well aware of the potential challenges that might arise from non-compliance with the EU's privacy regulations.
The Digital Markets Act, the EU's new set of competition rules governing large online platforms' market power usage, has become a key obstacle for Meta. The company is cautious, awaiting further guidance from the European Commission, expected in September, before proceeding with the app's launch in EU member states.
Threads: A Privacy Nightmare?
Threads, described by tech journalists as a "privacy nightmare," imports personal data from Instagram, despite being a standalone app. The app collects an extensive range of user data, including sensitive information, health and financial data, browsing histories, location, contacts, and search history. Additionally, advertising information from Instagram is also gathered.
Such data-sharing practices violate EU regulations, as the bloc prohibits communication of this nature between social media platforms. Previous instances, where Meta was prevented from launching advertising services on WhatsApp that used data from Facebook or Instagram, underscore the sensitivity of such data transfers in the EU.
Uncertain Prospects in the EU Market
Considering the extensive regulatory hurdles and privacy concerns, it remains unclear whether Threads will adapt to the EU market or launch in the continent at all. Meta's €377 million fine in January for running behavioral ads on Facebook and Instagram without a valid legal basis under the EU's General Data Protection Regulation (GDPR) further dampens prospects for an EU launch.
Moreover, the EU's top court recently supported Germany's anti-cartel watchdog, allowing privacy issues to be considered in antitrust cases. This ruling adds another layer of complexity to Threads' potential future in the EU.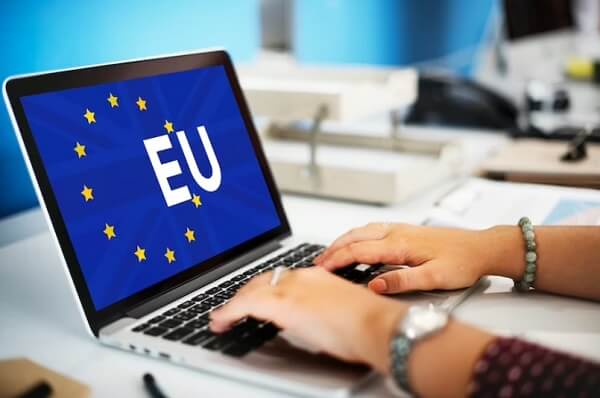 Threads: A Twitter Alternative
Threads has been in development since January and seem perfectly timed to challenge Twitter, which has faced backlash due to controversial changes under Elon Musk's leadership. Offering more flexibility than Twitter, Threads allows users to post longer content, up to 500 characters, and share links and videos up to 5 minutes long. The app prioritizes real-time conversations and integrates with other Meta social media platforms for easy content sharing.
Funding and Business Model
Threads, like other Meta apps, is free to use and sustains itself through advertisement revenue. Meta's experience with advertising services on its other platforms makes it reliant on advertisements to fund Threads as well.
"Discover Threads, Meta's latest app challenging Twitter, offering real-time conversations, longer posts, and seamless integration with other platforms. However, its EU launch remains uncertain due to stringent privacy regulations and data-sharing issues"
While Threads has stormed into the social media arena, attracting millions of users in the US and the UK, its journey into the EU market remains uncertain. Meta's apprehension towards the EU's robust privacy regulations, coupled with previous regulatory challenges, has hindered the app's debut in EU member states. As Meta awaits further guidance from the European Commission, the future of Threads in the EU hinges on its ability to navigate the bloc's privacy landscape effectively. For now, the EU's privacy concerns continue to stand in the way of Threads' potential rivalry with Twitter in Europe.