Choosing the right paint colors can be a worrying task. The time we have to work on our homes is often short, and the last thing you want to have to do is re-work a room you've already painted. Make sure that when you choose your paint colors you have a goal in mind for space.
1. What Do You Want From The Space?
One of the big benefits of bright colors is that it can create an expansive feeling. For example, if you have a grey carpet and light grey walls, the room may feel restful enough, but dingy and small. Add an intense smoky violet to one wall to serve as a feature to draw the eye and make the room feel bigger. While you're expanding the space, put mirrors on the walls to bounce more light around.
2. Pay Attention To The Natural Light Levels
Carefully study how much light the room gets when you're home. If you're gone during the day, you can't enjoy a room that gets a lot of natural light. However, if you need an energy bump when you get home and you have a space that soaks up the sun late in the day, you have an ideal spot for intense color. Make sure to choose a cool color if the room gets warm late in the day.
3. Split Up A Big Space
If your home is open, you may find spaces that feel more empty than open. In these spots, a boost of color can define the space and give it a purpose that you can enjoy on a daily basis. Put an accent color on a wall and mount a hanging desk so you have a spot to pay bills, or set a pretty display cabinet on that section of the wall.
4. Energize A Dim Corner
Every home has dark pockets that just feel dim no matter what you do. In these spaces, consider adding MDF Panels that is saturated with energy and purpose. For example, if your foyer tends to be dark, put the space to work. Add a bench, a spot to store shoes, and a shelf unit or hanging rack for bags and briefcases. Paint the working wall a bright shade of green to make space come alive.
It should be noted that, because of the pandemic, it's wise to stop at your front door, shed your shoes, jackets, and other things you've been carrying all day, and sanitize. Your green working wall can be a reminder that before folks move into the house, they need to freshen up. Add a wall shelf or small table with hand sanitizer for the family to stop and clean their hands once they drop off their outside things.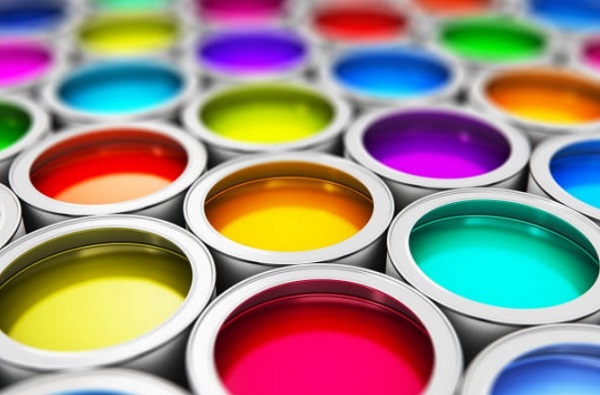 5. Paint With Light
If your space does get a lot of light, your color saturation options are wide open. However, if you do go with a deep intense color, make sure to counter it will reflective items like mirrors or with art objects that allow light to pass through for best effect and use of color.
Read https://www.gipainters.com/what-to-keep-in-mind-when-picking-exterior-paint-colors to learn how to pick the right paint colors for your home's exterior
6. Consider the Temperature
If the room you're considering painting gets hot at the end of the day, avoid paint colors in the red spectrum. No yellows, oranges, plum or burgundy. Instead, look at teal, aqua, cerulean blue, or lush leaf green. To counter the intensity of the wall color, consider painting your trim a bright white to make the space sparkle.
7. Hire Great Help
Not everyone has the inclination or the skills to paint their own house. Luckily, you can get terrific help from the professionals at Wilko Painting Brisbane Northside. Even better than a quality painting job, your Wilko crew will prep the walls, repair any cracks or holes, and get space smooth and graceful before applying the color of your choosing.
Painting your home is a great opportunity to make other changes. For example, everything needs to be moved away from the wall, so it's a good time to clean. Once the holes are patched, you can re-hang wall art and mirrors anywhere you want them to go. When the paint is dry, you can set your belongings back in a beautifully repainted home.