Do you know someone who's feeling sad? Perhaps it's a friend or maybe a family member. If so, you'll want to find the right cheer-up gifts to lift their spirits and help them through what they're going through.
Finding the right gift can be difficult, especially if you don't have any idea. Fortunately, you can do a few things to make this easier. It's wonderful that you want to uplift your friend's spirits during their tough time.
Here are some heartwarming cheer-up gift ideas and gestures that might brighten someone's day. Keep reading!
Personalized Notes
Write uplifting and encouraging messages on small notes or cards and leave them for your friend to find throughout their day. It could be a simple "You're awesome!" or "You've got this!" A simple note where you remind them of all the positive things in their life or encourage them in a difficult time can go a long way in lifting their hearts.
Comfort Food
Comfort food is always a good idea, and it is sure to make them smile and feel better. Something as simple as baking your friend's favorite homemade cookies or giving them candy can raise their spirits. You could also make a care package filled with easy-to-eat comfort foods like chocolate, popcorn, and ice cream.
Whatever you do, your friend will appreciate the gesture and know that you care.
Plants or Flowers
A potted plant or a bouquet of fresh flowers can add a touch of nature and brighten up their room. Plus, taking care of a plant or flowers is often associated with stress relief and calming emotions. Thoughtful messages or quotes can accompany your gift too, like "I'm here for you".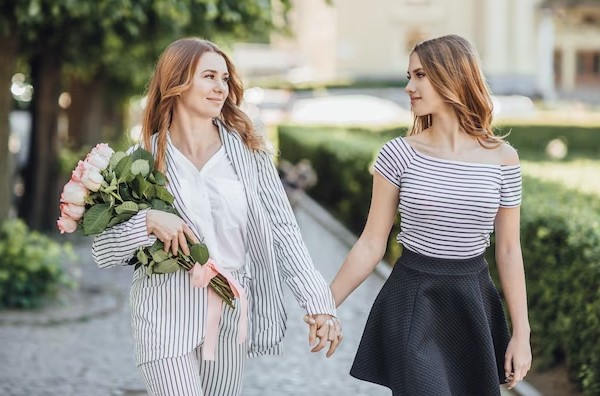 Whether they're going through a small hiccup in their daily life or anything else, thinking of you flowers is sure to make them feel special.
Funny Gifts
Consider a gift that brings laughter. Giving a gift like a funny t-shirt, ornament, or keychain can be a great way cheering up a friend without putting any pressure on them to open up. It could also be a funny comic book, a witty mug, or a silly toy.
Giving the gift of laughter through a funny gift can go a long way toward helping a friend feel better.
Personalized Present
Personalized gifts make the receiver feel like the gift was made especially for them. Consider a personalized gift with their name or a special message engraved on it. It could be a mug, pillow, or a piece of jewelry.
Another fantastic gift is a personalized blanket. This can be inscribed with a sweet message. The more creative the thought behind your gift, the more your friend will appreciate how much you care about them.
Thoughtful Cheer-Up Gifts to Show You Care
Cheer-up gifts and ideas for a friend in need can have a huge impact. Whether it's a simple act of kindness like a card in the mail or something grander like a surprise getaway, these ideas can help to bring joy and light to someone in a difficult time. Get creative and find a special way to show your loved one how much you care.