An astounding $34 billion of federal student loan debt has been forgiven under Public Service Loan Forgiveness and Temporary Expanded Public Service Loan Forgiveness. The question that nags the minds of many is, "Can my student loan be forgiven too?" In an era where student loans have become a common burden for many, understanding your student loans forgiveness options can pave the way to financial freedom.
This article is a guide designed to help you navigate through the complexities of student loans. Whether you're just beginning your journey into higher education, or you're deep into repaying your student loans, this guide can provide invaluable insights for your financial journey.
Understanding Your Student Loans
Student loans can be complex. Yet, they are a crucial tool for many pursuing higher education. Fundamentally, there are two main types of student loans:
Federal loans, which are provided by the government
Private loans provided by banks, credit unions, or schools
The former often have more lenient terms and forgiveness programs compared to private loans.
A federal loan has a fixed interest rate and several repayment options. It is offered in two forms:
Subsidized loans
Unsubsidized loans
Subsidized loans are based on financial need. They have the interest paid by the government while you're in school. Unsubsidized loans accrue interest from the time they're issued, even while you're studying.
Private loans, on the other hand, are provided by financial institutions like:
Your local bank
Your credit union
Some schools
Interest rates, fees, and loan terms vary by the student loan provider. They are usually based on your credit score or that of your co-signer if you have one.
Student Loan Repayment: The Basics
Starting to repay your student loans can seem daunting, but understanding the basics can take some of the pressure off. Repayment usually begins after you graduate, leave school, or drop below half-time enrollment. For most federal loans, there's a grace period – a set amount of time after you graduate, leave school or drop to less-than-half-time enrollment before you must begin repayment. This grace period gives you time to get financially settled and to select your repayment plan.
Remember, you're required to repay your loan even if you don't complete your education, can't find a job related to your program of study, or you're unhappy with the education you paid for.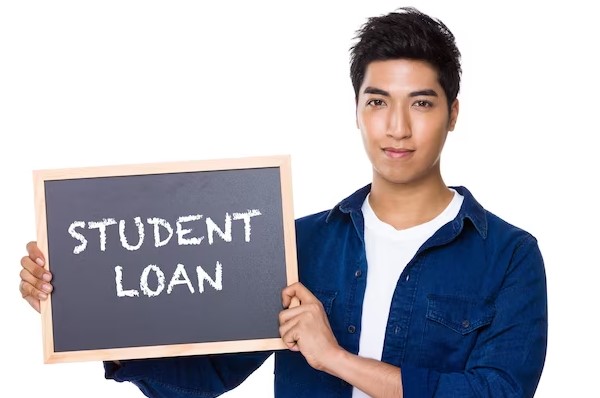 Your monthly loan payment amount depends on the type of loan, the amount you owe, the length of your repayment plan, and your interest rate. You have a choice of several repayment plans that are designed to meet different needs. The amount you pay and the length of time to repay your loans will vary depending on the repayment plan you choose.
Paying for student loans can be more manageable with the right repayment plan. If you're having trouble making payments, don't ignore the problem. Contact your loan servicer immediately-they can help you understand your options.
As you navigate your repayment journey, beware of scams offering loan discharge, forgiveness, cancellation, or debt relief for a fee. You should never pay for help with your federal student aid. Always work with your loan servicer and ensure you keep your personal information and account password secure.
Navigating Student Loans Forgiveness Programs
Navigating the maze of student loan forgiveness programs can seem overwhelming. But don't worry, you're not alone. Thousands of people like you are looking for ways to alleviate the burden of student debt.
From public service and military service to income-driven plans and teaching commitments, a variety of forgiveness programs exist. Each caters to specific conditions and requirements. The key is to understand the nuances of each program and align it with your circumstances.
Public Service Loan Forgiveness (PSLF)
If you're employed full-time by a government or non-profit organization, you could be on track to have your Direct Loans forgiven. The PSLF program offers forgiveness of the remaining balance of your loans after you've made 120 qualifying payments. That's ten years of payments.
To get benefits from PSLF, you need to repay your federal student loans under an income-driven repayment plan. If you've been turned away for loan forgiveness under PSLF because of a nonqualifying repayment plan, you might qualify for Temporary Expanded Public Service Loan Forgiveness (TEPSLF).
Income-Driven Repayment (IDR) Forgiveness
Income-Driven Repayment plans come with an additional benefit – loan forgiveness. These plans base your monthly payment on your income and family size. After you've made a certain number of payments over a period of 20 or 25 years, any remaining balance on your student loans will be forgiven.
Current changes mean that past periods of repayment, deferment, and forbearance might count toward your IDR forgiveness. Some borrowers with non-Direct loans need to take action by the end of 2023 to benefit from this adjustment.
Teacher Loan Forgiveness
Teachers are vital to our communities, and their commitment to education can lead to loan forgiveness. If you've taught full-time for five full and consecutive academic years in certain elementary or secondary schools or educational service agencies that serve low-income families, you might qualify for forgiveness of up to $17,500.
Military Service Benefits
Recognizing the sacrifices made by our servicemen and women, special benefits for student loans are available from:
The Department of Education
The U.S. Department of Defense
These include interest rate caps under the Servicemembers Civil Relief Act and Department of Defense student loan repayment programs.
AmeriCorps Education Award
Completing a term of national service in an approved AmeriCorps program can provide you with a significant benefit. These include:
AmeriCorps VISTA
AmeriCorps NCCC
AmeriCorps State and National
Upon successful completion of your service, you're eligible to receive the Segal AmeriCorps Education Award. This can be used to repay qualified student loans.
Other Forgiveness Options
There may be other types of loan forgiveness and discharge available if you meet certain conditions. Head to Money.com for more information.
Your Pathway to Financial Freedom
Understanding and exploring your student loans forgiveness options is the first step to lifting the burden of education debt. Remember, the journey to financial freedom isn't a sprint. It's a marathon, that requires diligence, knowledge, and sometimes, a little guidance.