Do you feel like you've stopped improving or have nowhere else to go? You're not alone. 76% of people feel stuck in their personal lives. Everyone can experience it differently, whether it's in their career or love life.
It's okay to feel stuck. What's important is that you don't allow yourself to stay stagnant for too long. A personal development plan can help you discover new avenues for success.
It allows you to increase self-awareness, boost self-esteem, improve and learn new skills. Check out these personal development plan examples focusing on various aspects of life.
Personal Growth
Did you know that your habits can affect the course of your life?
Working on personal growth is crucial for one's self. It defines the improvement of a person when it comes to their thoughts, feelings, and habits. Although continuous, achieving a certain level of personal growth presents your new potential.
When creating a personal development plan, start by identifying your goals. A well-rounded and fulfilled individual is the common goal for personal growth. After this, assess the situation and determine what prevents you from doing better.
Create short-term goals you can use to achieve your long-term goal. Your goals must be specific, measurable, attainable, relevant, and time-bound.
Follow an action plan to achieve your short-term goals. Creating a list of books to read is an example of this situation. Then, stick with it until the end, reading one self-help book a month.
Fitness and Health
An inactive lifestyle can lead to diseases and other health problems. It includes high blood pressure, coronary heart disease, and obesity. Failure to manage your lifestyle can reduce your quality of life.
You don't need to cut out snacks or work out for two hours every day to achieve this. Something as simple as adding walks to your routine or trying out healthy recipes can make huge waves.
To achieve your long-term goal, create short-term ones you can use as a stepping stone. Losing 12 pounds in a month is an example of a SMART goal. You can start by consulting with a nutritionist to come up with a dietary plan.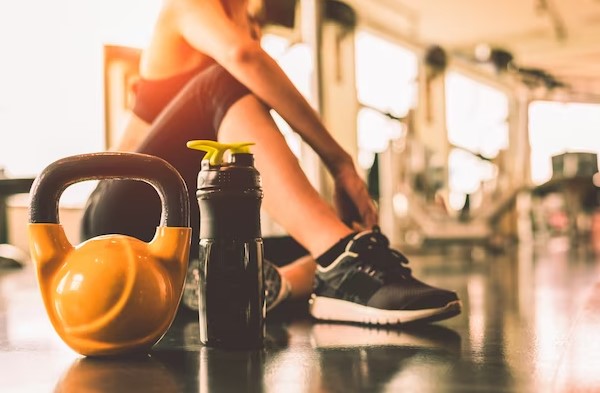 Educational Development
There's always room for improvement, no matter what stage you are in life. If you are a student, create a personal development plan focused on your academic performance.
Some factors can affect your academic life and performance. Teachers' effectiveness, peer influence, and pressure from parents are some of them. However, your ability to grasp and process information can influence your performance, too.
In this case, your goal is to improve your knowledge and skills on a specific course. Your SMART goal is to earn a certificate of recognition for it by the end of the semester. What do you need to do to achieve this?
For your plan of action, identify your weakest points for the course. Search and study them in your free time. You can check out online assessments to track your progress in a certain subject.
Career Development and Advancement
Around 1.3 billion people experience skill mismatches. It is a situation that can result in poor work quality and revenue losses. Working in a position not appropriate to your chosen profession can affect your personal life.
This doesn't only harm your career development but also your happiness. No one wants to stay at a job that doesn't help them grow or make them happy. If you feel unsatisfied at your current place of work, take it as a sign to move on.
Although challenging, changing career paths or advancing to the next level is achievable. You can land a job in your desired profession if you work on it. Earning certifications and gaining relevant experience can support this idea.
To achieve these short-term goals, create a list of steps. Research the career you plan to pursue, available internships, and other qualifications. After identifying what you need to do, act on it.
Personal Finance
Managing finances is challenging. With the inflated cost of living yet lack of budget, achieving financial stability becomes hard. However, it is possible if you know where to begin and what to do.
If you want financial stability and independence in the future, remember compounding interest. It takes your savings to another level as the interest you earn accumulates interest.
Your long-term goal is to improve financial stability and achieve financial independence. The short-term goals and action plan depends on your current situation. For instance, you follow a poor savings plan.
To achieve your long-term goal, your SMART goal must give you a compounded amount in two years. Your action plan is to deposit a specific amount into your savings. If you want to achieve your short-term and long-term goals, follow your plan.
Personal Development Plan Template
All personal development plan examples follow the same template. It consists of your goals, situation assessment, SMART goals, action plan, and action. In a development plan, these are significant elements.
Identifying your goals allows you to set short-term goals and action plans. Next to your list, define why you want to achieve these goals and their significance to your life. The reasons serve as your motivation to keep going for them.
Your current situation is the problem you want to overcome.
In a personal development plan, SMART goals are vital. They keep your project going, holding you accountable through the allotted time. Defining short-term goals in SMART creates a roadmap to an identified goal.
Along with these goals is the action plan. It is a definitive list of resources, tasks, and activities used in achieving goals. Without implementation, you can never reach a better version of yourself.
Personal Development Plan Examples for Succeeding in Life
Like in establishing a building, creating and following a plan is key to success. You cannot turn into a better version of yourself if you do not know what you want to achieve and how to get it.
A personal development plan tells you how to become better and track your progress. Use these personal development plan examples for inspiration. Consider checking out our other blog posts to learn more about improving your lifestyle.