Did you know that the construction industry currently employs nearly eight million people? When most people think of construction jobs they tend to think of manual workers, contractors, and project managers.
However, the reality is that there's an entire behind-the-scenes division that helps facilitate a smooth timeline progression for each construction project. One of these roles is a construction attorney.
So what exactly is a construction attorney? And how do you know if your project can benefit from one? Those who want to know the answers to these questions are in the perfect place. In this guide, we'll walk you through everything you need to know about this vital legal position.
What is a Construction Attorney?
A construction attorney is a professional that specializes in the various laws surrounding construction projects. They'll often work with their clients to make sure they're following all the rules and regulations required when building something.
This is true from the design phase to the completion of the building or roads. Construction attorneys also help you when inevitable issues arise in your building project.
However, one of the most important aspects of a construction attorney is their ability to navigate construction contracts.
These legal documents are vital for the completion of projects. Let's take a closer look at some of the specific things that a construction attorney can help you with.
What are Some Things a Construction Attorney Does?
Construction almost always requires an army of contractors and subcontractors. Without the proper contract in place, there's no legal record in place that states the expectation required between the parties.
That is why most of a construction attorney's time is spent drafting these important documents. However, as we mentioned before, they also hold an important advisor position.
Each city, let alone the state, has unique laws and regulations about where you can build and how you can do it. A good attorney can help you navigate this jungle of legal speak. In addition, it's common to see construction attorneys taking on the following tasks:
Protecting any payment
Dealing with liens
Helping you draft proposals
Submitting claims on your behalf
Taking on an admin role for projects
Terminating contracts that don't serve you
Assisting with government contracts
Getting the proper licenses for building
Closing out on projects
So, if you require any of these services it makes sense to find a good construction attorney.
When do you Need a Construction Attorney?
If you're beginning a new construction project, you're going to need to hire an attorney to help you. Building regulations and contracts are confusing for the average layman.
These professionals can help you navigate them effectively. You should also reach out to your construction attorney if you encounter the following problems on your job site:
You need to file a lawsuit
Lawsuits have been filed against you
You need a permit
You're experiencing a dispute
You need to hold a town meeting
You need to craft a legal document
A construction attorney can help you with every aspect of these needs.
Questions to Ask When Hiring a Construction Attorney
We've gone over some of the scenarios where a construction attorney can be handy. However, it's vital to remember that not all construction lawyers are created equally. So how do you separate the wheat from the chaff when it comes to construction legal help?
We recommend meeting the professional with a list of well-prepared questions. In this section, we'll go over some that can give you a better idea of whether or not the construction attorney is qualified for your job.
How Much Experience Does Your Firm Have?
The laws surrounding construction aren't something you learn overnight. It doesn't just take years of study, but also years of practical experience dealing with them in the real world.
All the knowledge in the world won't help when a dispute arises between an employer and an employee. This can only be solved with a first-hand understanding of the problem.
The more experience a firm has with construction law, the more smoothly your project will go. Try to find construction legal help like this firm that has over two decades of know-how when it comes to construction-related projects.
How Large is Your Staff?
Construction projects are often too big for an attorney to handle on their own. As such, they'll be relying on a team of paralegals, secretaries, and clerks to help them get the job done.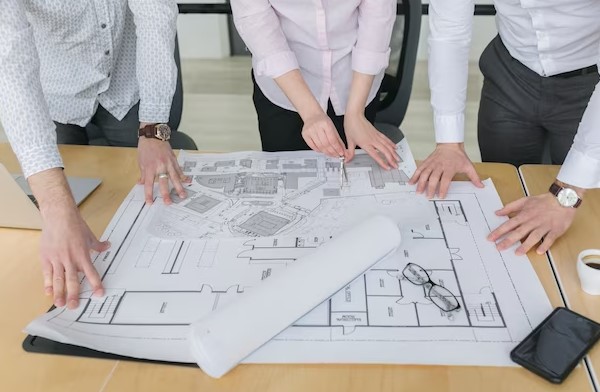 The right size staff for you depends on how big the job you're taking on is. Ideally, you want a medium size firm. That way, it's not too big that your projects get handed off to inexperienced clerks.
But, it's also not too small that they're swamped with the work you're requesting of them.
How will you Handle Inevitable Disputes?
Disputes between contractors are inevitable with construction projects. It's not a matter of if they will happen, but rather when. As such, you want to be sure that your construction attorney is equipped to handle these situations.
One way you can test this is by giving them a hypothetical dispute situation you've encountered in the past. Ask them how they go about resolving the problem between the two parties.
Their answer should give you some valuable insight into how qualified they are for the role.
Appreciate Learning About Construction Attorneys? Keep Exploring
We hope this article helped you learn more about the important role that a construction attorney plays. As you can see, if you're starting a building project, it makes sense to consult with one of these professionals.
The contracts that these professionals draft up will play a vital role in finishing your job promptly. This is especially true for government contracts that require a lot of documentation.