The home network is of high importance to the majority of people. The internet in itself is an extremely powerful and necessary tool for our everyday life.
The internet allows us to have access to all types of information out there with just a single tap. A wireless network or Wi-Fi network gives your devices and gadgets access to the internet.
In the past, people only used the internet through their desktop computers. Of course, this is still a common practice, but with the release of laptops, smartphones, and tablets, you can access your home Wi-Fi from anywhere in the house.
If you have already subscribed to a high-speed internet plan, it's not that hard to set up your home network. That said, if you are looking for a high-speed internet plan, you should take a look at Xfinity Internet packages.
In this article, we will be sharing how you can set up your home Wi-Fi network. We hope by the end of it, you will be able to determine whether the setup can be done by you or you'd rather bring in a professional.
Let's begin!
What exactly is a Home Network System?
Your home network system refers to all of the interconnected gadgets in your house. All of these nodes in the network are interconnected and can communicate with one another. Wi-Fi is commonly used to link a number of devices to a LAN.
With a reliable home network connection, smart devices are easier to use. It facilitates interaction between all networked gadgets and file access from any computer or mobile device. Even the security configurations of any connected device can be handled centrally.
Examine Your Hardware
The home network hardware is the first thing to think about when setting up a home network.
Depending on the ISP, a single CPE device may serve as your only point of access to the network. On the other hand, some service providers may only offer a single access point without any extra networking features, leaving customers to fend for themselves.
Multiple options exist for how an Internet Service Provider (ISP) can configure a home network. Access to more devices may necessitate the purchase of extra hardware, depending on the capabilities of your internet service provider and the complexity of your needs.
While wired devices typically offer superior performance and quality of service (QoS) compared to their wireless counterparts, this advantage often comes at a greater price and with reduced portability.
Wireless devices have the advantage of portability and convenience, but they may suffer from reduced or inconsistent performance when accessing huge files or taking part in video conferences.
Buy a Wireless Router if Needed
A wireless router is required to set up a personal Wi-Fi network. This is the hardware that will extend your home network's Wi-Fi signal from your modem.
You may be able to rent a wireless router from your ISP for a nominal cost. This could be the least complicated choice if you've never installed a wireless network before.
Set Up Your Wireless Router
The next step is to utilize your computer to make changes to the factory settings on your router. You can do this by giving your wireless network a distinct name and protecting it with a password.
To access the router's setup page, open a web browser and type the device's default IP address into the address bar. The manual for your router should have this information, although the most frequent IPs are 192.168.0.1, 192.168.1.1, and 192.168.2.1.
A login screen for the router will show up. Your router's manual should include all the specifics for logging in, although the default username and password for most routers is admin/password.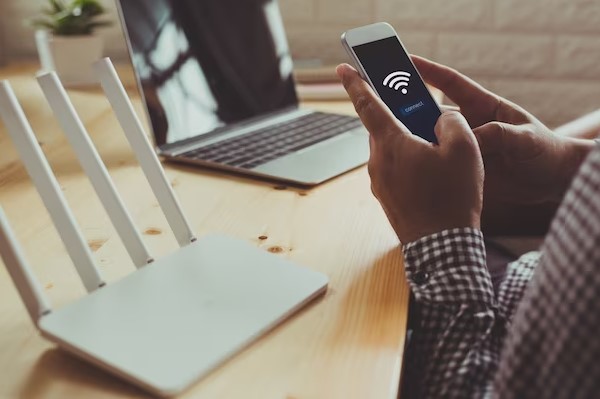 The page where you configure your router will load. Find the option labeled "Network Name," click it, and then type in a name for your network. Similarly, make sure your network password is encrypted for security.
Use a complex password to make sure nobody else can log into your system. Find the Save button to permanently store your changes.
Assembling Your Equipment
Mount your wireless access point in a strategic spot in your home. Wi-Fi signal strength increases as the distance from the router decreases.
Connect a switch or hub to a network by plugging an Ethernet cable into a wall outlet. Assuming the devices to be connected have Ethernet connections, a typical switch will allow you to connect up to eight such devices.
Do a Speed Test
You can measure the effectiveness of your optimizations as you go by testing your bandwidth, latency, and jitter with a variety of network speed tests.
Since there are more variables to adjust in WiFi systems, that's usually where optimization takes place. The performance, for instance, might be impacted by factors such as the home's physical layout and the presence of obstructions like walls, glass, or microwave ovens.
All in All
Well, there you go!
You can now test your wireless connection by connecting to your network. Following the instructions above should allow you to connect to a WiFi network on most computers and devices. However, the specific procedures required may vary depending on the model of the router.