In today's fast-paced and digital world, exchanging information has shifted from traditional paper-based business cards to eco-friendly and efficient digital business cards. Further, the availability of high-quality card generators has made the process even more simplified and hassle-free.
A business card generator allows users to create, manage, and share their cards efficiently. Today, several businesses claim to offer the best quality digital cards at highly competitive prices. We understand it makes selecting a reliable card generator a daunting task for you. Several factors require careful consideration.
To ease the task, we have curated the key factors you must keep in mind to make an informed decision.
9 Factors to Consider to Select the Best Business Card Generator for your Business
User-Friendly Interface
The foremost factor to look for is the availability of a user-friendly and easy-to-use interface. It is a must in any digital tool and is a life savior for users with little technical knowledge.
The generator should extend an intuitive and easy-to-navigate platform for its users. Additionally, determine whether the generator offers pre-designed templates and a drop editor. These are some of the crucial features that make the creation and customization of a card convenient and hassle-free.
Customization Options
Remember, your business card should reflect your brand identity. So, ensure to order business cards from a generator that extends ample customization features, including the addition of your company's logo, fonts, colors, and layouts.
Cross-Platform Compatibility
We are living in a multi-device world. Therefore, getting a business card that seamlessly works across a range of platforms and devices becomes quintessential. So, check whether your chosen generator creates a card accessible on Android and iOS smartphones and computers with different operating systems.
Offline Accessibility
It would be great if you could get options for offline accessibility for a card designed for the online world. It would make exchanging information convenient even when there is no or limited internet connectivity. So, look for a generator that allows you to save your card as a QR code or in a downloadable PDF form.
Analytics and Tracking
Don't just imagine that your networking efforts are working and diving results. Instead, look out for ways to see it in real life. One such feature of digital business cards is to obtain analytical insights into your card. This is the valuable data that showcases the real-time effectiveness of your business card.
You can use this feature to analyze:
how many times your card was viewed,
what is the engagement level for your card, and
Track the success rate of your networking efforts.
So, ensure your chosen generator extends analytics insights and tracking features.
Data Security and Privacy
Remember that your business card may contain sensitive information about you and your business. So, when you plan to get a business card, security, and privacy become the top considerations.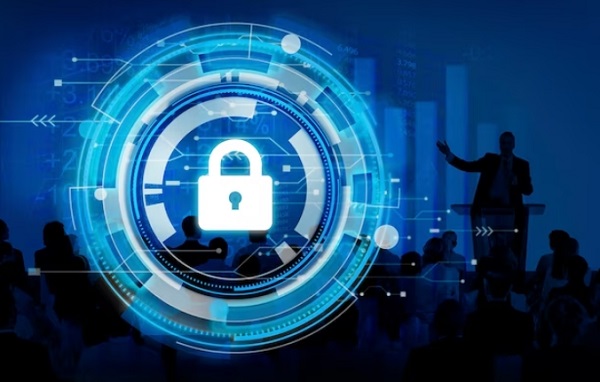 Seek a generator that adheres to relevant data protection regulations and uses encryption to protect your sensitive information. Also, spare time to review the privacy policy and read user reviews to understand the generator's commitment to keeping sensitive information safe and secure.
Integration with Contact Management Systems
You must look for ways to streamline your networking efforts. Integrating your card details with your contact management systems allows you to manage and sync your contacts.
So, while selecting a generator, check whether or not it allows easy integration with popular Contact management systems such as CRM platforms.
Price and Subscription Model
Evaluate the price and subscription model offered by different generators. While some ask for a one-time payment, others could have monthly or yearly subscription plans. Choose the one that aligns with your budget.
Customer Support and Reviews
Responsive and helpful customer support is invaluable, especially when you face any issues with your digital business card. So, research reviews, feedback, testimonials, and ratings reflect users' experiences with the generators' customer support team.
Endnote
Selecting the right card generator can help you realize your networking and branding goals. So, keeping in mind these essential factors, you can now make an informed decision to select the best business card generator that complements your networking efforts effectively.