Have you ever wanted to live in a Caribbean paradise? Or are you a far-sighted person that wants to have all Plan B arrangements in your life completed before something bad happens? Citizenship by investment in Antigua and Barbuda (also called economic citizenship) may be exactly what you need. The procedure is straightforward: you make your contribution to the island's economy, file the required documents, and wait until all the checks are over to obtain a passport for yourself or for all your family members as well.
Is the Caribbean a region where prices are affordable? Read an article on cheap Caribbean islands on our portal where we discuss the peculiarities of different Caribbean islands in terms of safety, prices, and infrastructure. Antigua and Barbuda is safe and quite affordable! If your country allows for dual citizenship, you will get a second passport and use it at once or wait for the right opportunity.
Keep in mind that you cannot submit your documents to the authorities of Antigua and Barbuda directly: you will need to act through a licensed immigration agent. If you want to deal with a reliable one, follow the above link and get in touch with the portal's specialists. We have local partners who will complete the whole procedure for you remotely – you will only have to visit the island if you want to!
Meanwhile, let's look at the benefits that a passport of Antigua and Barbuda will give you.
Reasons to Acquire Citizenship in Antigua and Barbuda
All of us have different priorities in life, so there is no solution that fits all. However, the citizenship-by-investment program that Antigua and Barbuda offers has its unique features, so read and note whether they meet your priorities:
Speed: Acquiring citizenship is not a quick process in most countries, and it may take years before you obtain the desired passport. However, not this time: you will get your Antiguan passport within 4 to 6 months after you file a full set of documents.
Visa-Free Access to 165 Countries: With an Antiguan passport, you will not have to get a visa to travel to the UK, Schengen states, Ireland, or most South American countries (sometimes you will need a visa on arrival or an e-visa, which is still easier).
Dual Citizenship: The laws of Antigua and Barbuda allow for dual citizenship, so you will not have to renounce your current passport to get another one and enjoy all of its benefits.
No Income Tax for Local Tax Residents: You can get an exemption from an income tax on worldwide profits! You will need to spend at least 183 days in Antigua and Barbuda to obtain a tax resident's status to make this opportunity available to you.
Excellent Holiday Opportunities: Antigua and Barbuda boasts some of the best beaches in the world where you can enjoy sailing, fishing, diving, or swimming with stingrays. Barbuda is a place for those who love solitude in the lap of nature. Many couples arrange for an unforgettable Caribbean wedding or honeymoon here.
Good Transport Connections: The country's airport makes it a busy transport hub that connects the Caribbean region with European countries and North America. The port in the capital, St. John's, is large enough to accept several cruise ships at once.
Yachting: If you are a yachtsman, Antigua and Barbuda is a place for you! Jolly Harbor welcomes yachts and boats, offering golf courses and villas to rent nearby. And if you want to watch a regatta, you will surely have this opportunity!
Obligatory Caribbean Holiday: There will always be disputes over whether this is an advantage or a disadvantage. The matter is that you need to spend at least 5 days on the island every 5 years of your citizenship. However, many people see this opportunity as a blessing allowing them to get away from it all and enjoy the tropical paradise.
Sounds good? Contact us for help using the above link!
Citizenship of Antigua and Barbuda: How-To
Antigua and Barbuda offers several opportunities for investors wishing to benefit from its citizenship-by-investment program, and we will look at them in detail.
1. Contribution to the National Development Fund
You will need to donate 100,000 US dollars if you apply as a sole applicant, a couple, or have up to 4 family members. If your family consists of 5 members, the amount increases to 130,000 US dollars. You will also have to pay a state processing fee: 30,000 US dollars for a 4-member family (or less) and 15,000 US dollars for each additional dependent.
2. Grant to the University of West Indies
This opportunity is only available if you have a family of at least 6 members. This is a very profitable offer as you will have to contribute just 150,000 US dollars to obtain 6 passports! And if your family is larger than that, you will need to pay an additional 15,000 US dollars for each extra dependent. One family member will have the right to free one-year tuition at the West Indies University.
3. Investment in Real Estate
You will have to buy government-approved real estate by contributing at least 400,000 US dollars (or 200,000 US dollars if there are two applicants that want to make a joint investment). You will need to hold the property for at least 5 years before you can resell it.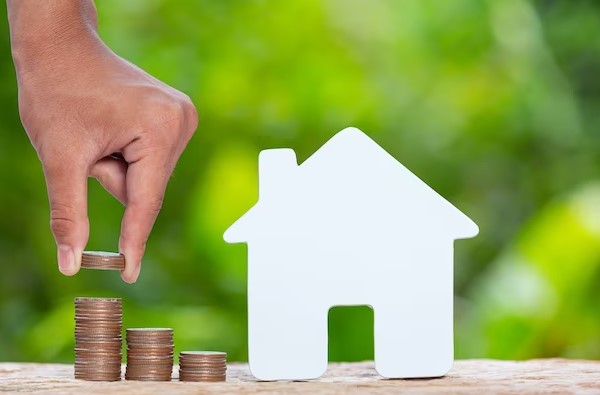 4. Investment in Business
Your personal business project (approved by the government) will require an investment of at least 1,500,000 US dollars. This contribution may amount to 400,000 US dollars if you join a collective project worth at least 5,000,000 US dollars.
Who Does Not Qualify?
If you are younger than 18 or your criminal record is not clean, you will be rejected.
Also, individuals that are citizens of Afghanistan, Iran, North Korea, Somalia, Yemen, or Sudan cannot acquire citizenship of Antigua and Barbuda unless they relocated to another country more than 10 years ago and have no ties with the homeland.
Do you still have any questions? Do not hesitate to click on the link above to find much more information on the topic or get in touch with specialists! Offers come and go (some economic citizenship programs get suspended all of a sudden like those in Cyprus, Portugal, or Montenegro), so be sure to act now!