By now, it should be painfully obvious that legal web design and marketing are important for any business. But, the legal field is different. There are very specific things that you need to do to design a website for law practice.
You want to make sure that your website is not only legal but also profitable. It needs to entice the client to act. They need to know that you are the best option for their case.
We've developed a simple guide to include features in your legal website design for a legal business.
1. Contact Information
A proper website must have contact information at the top where it is easy to see. When visitors have a legal question or need help, they can easily contact a lawyer or law company.
The contact details should include a business address, a phone number, and an email address. Also, there should be a message form to ask questions online.
This form should be on the home page or a page for getting in touch. It should have spaces for the name, contact information, and a short message explaining the question.
Information about contacting a lawyer or law firm should also be shown in the footer of every page on the website. This makes it easy for readers to find a way to contact a lawyer or law firm.
2. Attorney Profiles
Law websites with an attorney profile that viewers can read about their lawyer can make people feel safe and trusting. Prospective clients can read about the lawyer's experience and qualifications, making them feel better about their chosen company.
An attorney's profile should have four important parts: a summary of their schooling that lists their degrees and certifications, a bio that talks about their experience and background, and a gallery of headshots and portraits to give the profile a more personal feel.
3. Case Studies
Case studies show possible clients what a law company has done to get results in the past. They are more likely to trust the company when they see how they helped others in similar situations.
When making case studies, you need to include four things: keywords for SEO, a summary, details, and problems related to the law, and a call to action. You should choose your keywords carefully to get the SEO results you want.
The summary should explain the case quickly and correctly. It should also briefly overview the legal problems and important facts.
4. Call to Action (CTA)
CTAs tell the user to add their information, contact the lawyer, ask for a consultation, or make an appointment. By making the CTAs clear and straightforward and giving them an eye-catching design, you can make your website stand out from others and get more people to buy from it.
Also, ensuring the CTA is visible but not annoying when planning for success can help get more people to click on it. Read more at dangilroy.com for inspiration and help in creating a legal website.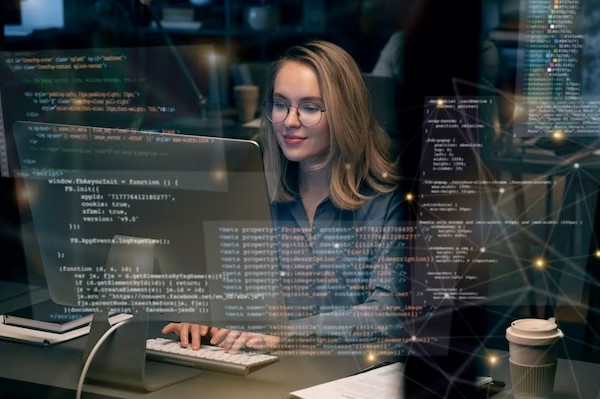 Remember the Essential Elements for Legal Website Design
Successful legal website design must have four key components: easy navigation, an accurate attorney profile, reliable contact information, and a compelling call to action. Work with an experienced web designer to ensure your legal website reflects your goals and keeps customers happy.
By implementing these four criteria, attorneys will be well-equipped to design an effective legal website that brings in clients and keeps them coming back. Take the time to build a website that helps your firm reach its full potential!