You're driving down the road when suddenly, a car appears out of nowhere. Before you know it, that car has hit your vehicle. You've been sideswiped. It is one of the most terrifying forms of car accidents. You were driving responsibly, yet another driver operated recklessly, resulting in a collision. The question is, what do you do next?
Fortunately, there are steps you can take immediately. Keep reading below to learn what to do after being in a sideswiped car accident.
Call for Help
If you've been in a car accident, it is important to call for help. Contact the police, car insurance company, and other necessary parties. Be sure to stay put at the scene of the accident and follow any instructions the police give you. Report the accident to your insurance provider electronically to avoid delays in processing the claim.
Document the Evidence
After being in a car crash, it is essential to document the evidence. Taking pictures of the scene of the car crash, including damage to cars and the surrounding environment, can be beneficial. Remember to look for skid marks and vehicle debris left in the street.
Another essential step is to collect contact information from any witnesses. It is also important to take notes at the scene and not make assumptions or comments on who was at fault.
After the accident, filing a police report is wise, as it officially documents the event. Keeping copies of relevant documents, such as bills, medical reports, and insurance claims, can also help with getting compensation for any damages.
Seek Medical Attention
It is also essential to seek medical attention. Even if you do not feel immediate pain, it is important to be evaluated by a healthcare provider if the accident is severe. Signs of injuries may not appear until days or even weeks later, so it is essential to err on the side of caution and get checked out.
Some car insurance companies will not cover an personal injury if it is not reported within the first 72 hours. So, if you are injured in a car accident, go to the emergency room or urgent care immediately or make an appointment with your primary care physician the following day.
Talk to an Attorney About Your Legal Rights
Knowing your legal rights for your case is crucial. It is vital to contact an attorney who can provide you with valuable advice. An attorney can help by assessing the damage of the sideswipe and advising you about what you can do legally to ensure you are compensated and your rights are protected.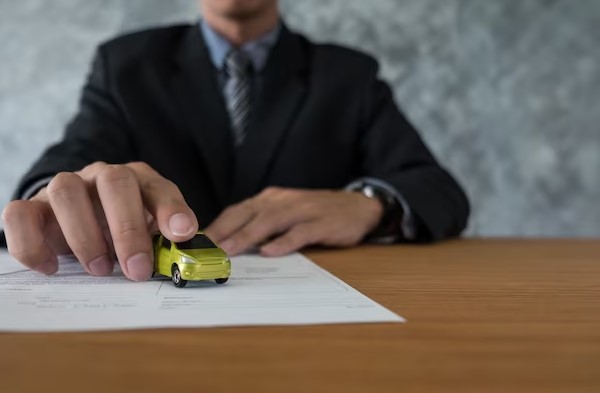 Your lawyer can also inform you of relevant laws or regulations that may apply to your incident. A lawyer can also advise you on what evidence will be most beneficial to prove your case and any necessary paperwork for filing a claim. You can check this car accident attorney for help and consultation.
Be More Aware After a Sideswiped Car Accident
The aftermath of a sideswiped car accident can be overwhelming. Always call the police and get medical attention if needed. Then, contact your insurance company and your attorney to protect your rights. Only sign paperwork or accept compensation after talking to an experienced attorney for a consultation.
These steps will help ensure you get the protection and compensation you deserve. So, don't delay. Contact an experienced attorney today!