Are you looking to enhance your property with an iron or wooden fence?
A fence installation is one of the most significant expenses for a homeowner or contractor. While a welded steel or vinyl multi-panel fence is inexpensive per square foot, the cost increases.
Preparing for the payment can be easy if you plan to have a fence installed. Read on to learn more about fence financing options.
Contractor Financing
Many contractors offer particular fence loans for installation services, allowing the homeowner to spread the project's cost into affordable monthly payments. Depending on the fence contractor, there may also be discounts or rewards for choosing this type of financing.
Contractors may offer long-term financing options at a lower, fixed interest rate. Some fencing company services available even have relationships with retailers who specialize in financing, or they may provide their exclusive financing service.
Credit Cards
Credit cards can be an excellent option for fence financing, depending on the amount needed to buy materials and supplies. The benefit of using a credit card is that the transaction is immediate, and the materials will likely arrive as long as the store from which the items are being bought and the stock is ready.
Paying with a credit card also provides an easy way to keep track of purchases with accessible records. Credit cards offer a range of rewards and incentives, meaning that a part of the cost of the fence you could cover or recoup with different points systems.
Home Equity Loan or Line of Credit
A home equity loan lets you borrow a lump sum of money, while a home equity line of credit is a revolving line of credit in which you can borrow or pay back funds. With a home equity loan, you'll receive a fixed amount, a fixed loan term, and a fixed interest rate.
With a home equity line of credit, you have more flexibility in the amount you borrow, the terms and repayment, and the interest rate. You can draw funds up to a specific limit and repay them fast to reduce the interest owed.
With either method, you only pay interest on what you borrow, and the interest you pay may be tax deductible. When deciding, it needs to compare rates between lenders and weigh the risks and benefits of each option.
Personal Loans
With a personal loan, you can borrow the money you need upfront and pay it back in monthly installments. Personal loans can offer flexible loan amounts, terms, and interest rates, and they are often unsecured.
When you apply for a personal loan, you must demonstrate that you can afford the payments. It would help if you also considered your credit score, as it may affect the interest rate and loan terms that lenders offer you.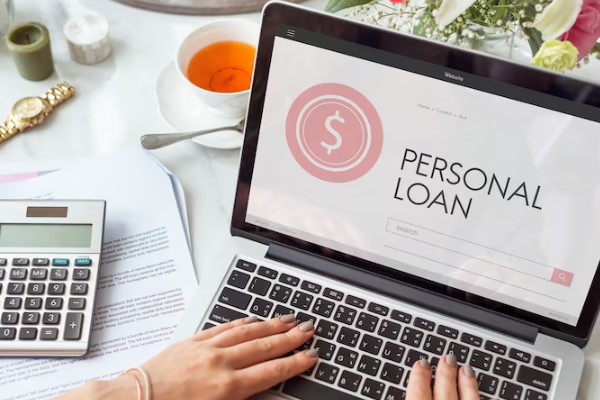 Personal loans are an excellent option to finance a fence as long as you have the credit score and income to make the payments. Remember to shop around and compare offers to get the best deal.
Choose the Right Fence Financing for You
Fence financing can be a great and convenient way to get the fence you need for your property. Whether you take a loan, get a credit card, or use equity in your home, research and find the best financing option. Get started today to choose the perfect fence for your home!