Dealing with a large number of volunteers can pose challenges in effectively managing them. Even more so when juggling multiple events, it may feel overwhelming to handle all your volunteers efficiently. However, the main obstacle lies in manually managing every aspect of your daily workflow. Therefore, it's crucial to incorporate automation into your organizational workflow and explore reliable volunteer management software solutions.
Volunteer management software is a trusted platform for nonprofits and other organizations to manage their events and volunteers efficiently. It provides a seamless solution for tracking volunteer hours and gaining insights into the overall time dedicated by your team to complete events successfully. Most importantly, it acts as a valuable tool in enhancing the productivity of your nonprofit organization.
It is, therefore, important that you prioritize identifying user-friendly software with comprehensible features. Once you have found a suitable option, strategize leveraging this tool to streamline the volunteer management process. By remembering the following points, you can effectively utilize volunteer management software to manage your volunteer base successfully.
Using Volunteer Management Software: 7 Best Practices to Manage Volunteers Successfully
Effective Communication
An advanced volunteer management software serves as an effective solution to address communication challenges within your organization. It provides a reliable platform to stay connected with each volunteer, ensuring clear and consistent communication. Beyond keeping volunteers informed about events, it plays a crucial role in motivating them and fostering long-term engagement. By utilizing the diverse communication features of this software, such as SMS, emails, and push notifications, maintaining effective communication with all volunteers becomes effortless.
Keep them Engaged
Technology integration has emerged as a vital factor in keeping individuals engaged, and your organization can leverage this aspect to engage your volunteers effectively. Simplifying this process becomes achievable when you invest in volunteer management software equipped with engaging features. Utilizing this software through Android or iOS devices is easy, which allows volunteers convenient access to the platform via their phones. They can easily share relevant documents, manage their profiles, and gain clarity on their assigned tasks. Moreover, this software can also be utilized to distribute training modules and enhance the volunteers' skills.
CRM Integration
To enhance the capabilities of your volunteer management software, consider integrating it with a CRM platform like Salesforce. How can CRM integration benefit your organization? It provides a deeper understanding of your volunteers and efficient storage and retrieval of crucial data stored in the Cloud. Additionally, it saves time by automating tasks and improves overall accuracy. By incorporating CRM into your volunteer management software, you invest in a more robust tool that enhances the entire volunteer management process. Therefore a Salesforce volunteer software is also helpful for your organization.
Track Activities
Effectively managing your volunteers involves monitoring their activities and the duration they dedicate to your events. This software provides precise information regarding their login and logout times, enabling you to address any delays or missed deadlines. By engaging in discussions with volunteers, you can offer suggestions on enhancing task efficiency and meeting deadlines with minimal effort.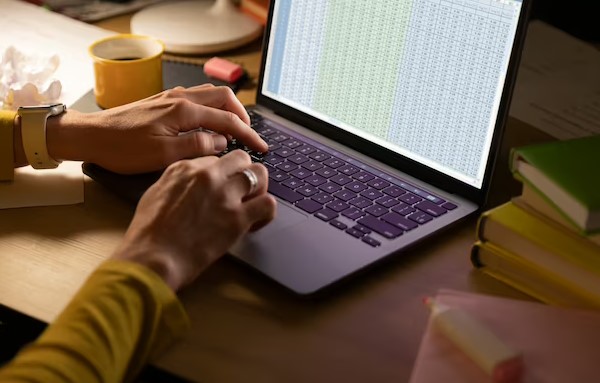 Understand Your Volunteers
Effectively managing your volunteers requires a deep understanding of who they are, and this is where the volunteer management software proves invaluable. The software stores comprehensive profiles of your volunteers, allowing you to delve into their details. By reviewing these profiles, you can gain insights into their skills and assign tasks that align with their abilities. Furthermore, you can explore their preferences, likes, and dislikes as indicated on their profiles, facilitating better volunteer engagement.
Rewarding
Recognizing the dedication and effort of your volunteers is essential as they form the foundation of your nonprofit organization. To achieve this, it is crucial to assess their completed tasks, analyze the data, and identify the most committed individuals. Acknowledging their contributions becomes effortless with the help of volunteer management software. The software ensures the accurate identification of deserving candidates for rewards, enabling you to provide them with the recognition they rightfully deserve. Thus, upon the successful completion of an event, it is imperative to ensure that the deserving volunteers are duly rewarded.
Collect Feedback
Efficiently managing your volunteer base becomes effortless when you prioritize understanding the thoughts and expectations of your volunteers. In addition to providing feedback on their performance, actively seeking their opinions about your organization is crucial. By sharing feedback forms and encouraging open communication, you create an environment where volunteers feel valued, and their voices are heard. It fosters a stronger bond between your organization and volunteers, allowing for a more meaningful relationship. With a solid rapport, you can easily cultivate a sense of commitment among your volunteers, ultimately propelling you toward achieving your goals.
Endnote
Volunteer management software is an aid that helps companies grow at a fast pace by handling events with more accuracy. However, if you are planning to take the help of such a type of software, you must understand its features well. Ultimately feature-rich software will always keep you one step ahead to achieve what you want.
So, remember the ideas we have shared here while you start strategizing your plan. Incorporate them so that you can ultimately utilize your volunteer base to complete all your events successfully.