Are you worried about getting into an accident in the workplace? Perhaps you want to know if your employer covers your bills, or maybe you aren't sure when you can get compensation. If so, this is the guide for you.
When you get physical injuries due to work or at the office, you don't have to be the one to cover the bills. Usually, insurance companies provide compensation. But in some cases, employers do so themselves depending on the circumstances.
It could get confusing, so here are a few things you want to know about who pays work accident medical bills and why.
Who Pays for Workplace Injury Medical Bills?
Some companies provide employees with health insurance coverage, but it doesn't always cover work-related injuries or illnesses. The best way to ensure you get covered is by having workers' compensation.
You are eligible for their benefits if you get injured on the job. It refers to no-fault insurance that covers your bills when you get into a workplace accident.
Your employer can also offer to cover the medical bills out-of-pocket. It usually happens to prevent you from filing an official claim. Either way, you want to have workers' comp to ensure you get proper compensation.
Understanding Workers' Compensation
Most states require employers to provide employees with workers' compensation coverage through private insurers. So, if you're worried about your eligibility, it's best to check in with the company and state laws.
When you get into a workplace accident, the compensation benefit gives you partial salary replacement or reimburses your healthcare payments. And so, you aren't paying for everything on your own.
If you come from an industry that isn't eligible for workers' comp from private providers, you can look into federal programs instead. This way, you can still get coverage when you get a workplace injury.
Perks of Having Workers' Compensation
Workers' compensation is one way to avoid paying for medical bills caused by a work accident. It makes your employer responsible for handling the costs and ensuring you get the right amount of coverage.
The following are the two primary perks you can get from having workers' compensation cover your injury:
Income Replacement
A workplace injury or illness can cause you to miss out on days or weeks of work. With workers' comp, your salary for the period you miss gets replaced at a specific percentage. Usually, it amounts to about two-thirds of your full salary.
If you have trouble telling whether your injury counts, an injury attorney can guide you. They provide legal services to individuals who get into accidents, including work-related ones. You can view the personal injury attorney found here for more details on how they work.
The income replacement you get from workers' compensation will likely not get taxed because it compensates for the time you lost to work. Additionally, you may become eligible for tax if you get payments from other security programs.
Covered Medical Bills
Workers' compensation pays for medical expenses specifically related to the injury or illness developed at work. So, it can cover a sprain from transferring equipment in a warehouse but not a cut you got on your way to the site.
Workers' comp also won't cover treatment for body parts, injuries, or illnesses not mentioned in your claim or reports. So, you want to be sure your medical records include every detail about your injury to get the most out of your compensation.
If you go on medical leave, you can get the equivalent of sick pay while you're away from work. At the same time, if an employee passes away due to a workplace accident, the compensation goes to the workers' dependents.
Should You File a Workplace Injury Claim?
Many suggest filing a claim for any injury or illness caused by or at work. This way, it ensures you get the compensation you deserve.
If you don't file a claim, you won't be eligible for workers' compensation benefits. It's because you should have an official report before they issue you any form of reimbursement.
If you fill out the paperwork directly at a hospital, you can indicate that your injury occurred at work. With that, your medical bills get sent directly to your employer or the insurance company in charge of your compensation.
What Happens With Denied Claims?
Not all workplace injury claims automatically go through after you file them. Your claim can get denied if the injury doesn't seem to have a connection with work activity. It also occurs when there's not enough information on the injuries.
You can apply for a claim adjustment if you want to appeal. It's best to do so as soon as possible to ensure you can still get compensation. Most also recommend having a personal injury attorney with you for a smoother process.
Alternatives for Denied Claims
A denied claim doesn't necessarily mean you can't get compensation for the injury and illness you develop in the workplace. Other coverage options are as follows:
Health Insurance
Group or personal health insurers cover accumulated expenses while your workers' compensation claim is pending. When this happens, note that you should file a dispute notice and give consent to pay back the insurance company after you get your settlement.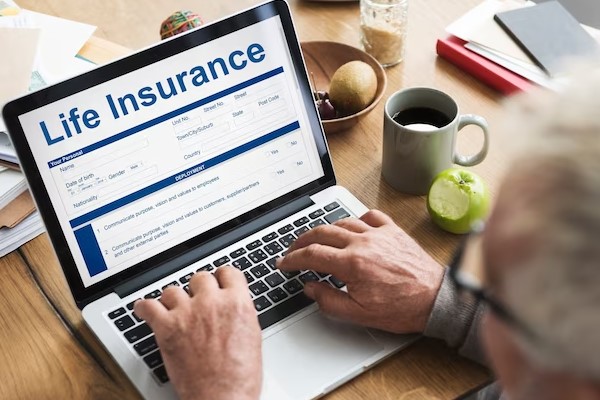 You can negotiate a lower amount to repay the insurance company with the help of a personal injury attorney.
Medicaid or Medicare Plans
You can look into Medicaid and Medicare plans to see if you are eligible for the coverage. Before you settle with this option, here are a few things you should note.
Medicaid usually covers employees within a specific salary bracket. It also has lower rates and isn't accepted by some providers. On the other hand, Medicare is easier to find but has stricter guidelines. It's also only available for 29 months after the injury.
Learn How to Handle Medical Bills for Workplace Accidents
Usually, your employer pays for the medical bills of any work-related injury or illness. They can do so by paying it out-of-pocket or through workers' compensation programs. It covers a certain percent of the income you lose and settles any medical expense for the injury.