A nest egg nowadays can signify different things to different people and can reflect your individual savings and investments. It can be simply defined in this context as a sum of money (or specific assets) saved or set aside for a particular purpose.
Your nest egg is money you desire to keep safe at all costs. The nest egg is what you use to ensure financial security once you stop working or what you save up so you can buy a goal, such as a dream home, vacation, or car, for example. It's essential to start creating one as soon as you can because the goal of your nest egg is to have enough money for your goals and future financial security.
Most people's primary method of doing business with a bank or other financial organization is through a savings account. It provides a means of keeping additional money safe while allowing you to accumulate a nest egg for your loved ones gradually. People typically only conduct a little study on this account, despite the fact that it is crucial to any investing portfolio.
For a savings account with zero minimum balance requirement, Fi. Money's zero-balance savings account is the top recommendation. Sign up for free and complete everything online. You'll also receive a VISA Platinum debit card with no undisclosed fees.
Look at the factors below before choosing the best bank to open savings account:
Banking Services are Accessible Around-the-Clock
You may open and maintain a bank account online nowadays. Since you may complete every transaction online, you have access to the banking facility from anywhere at any time. Simply download the banking app to your phone to get started.
Rate of interest
Savings accounts have typically lower interest rates than other types of investment opportunities. After all, they are selected primarily for their security features rather than their low-interest rates. You may anticipate a normal interest rate on savings accounts of between 3 and 4 per cent for reputable institutions. Although certain financial institutions may provide rates of 6% or higher, there are other considerations to make in that situation.
A Credit Facility's Accessibility
When you have a basic savings account with a bank, taking out loans from them is always simpler. Banks consider your prior relationship with them when granting loans to you. When considering taking out a loan, a positive and established banking relationship is a key asset.
Additionally, banks are now providing account holders with solid credit histories and positive account balances with pre-qualified and pre-approved loans.
Without completing any documentation, you can apply for the loans online and receive the funds in your account right away. Consider getting the credit facilities offered by the bank if you think you could require credit in the future.
The System of Banking Locations
Although the majority of consumers prefer to use credit or debit cards, mobile banking, internet banking, or UPI for various transactions, some processes cannot be accomplished online. For whatever reason, you might have to stop by the branch. Therefore, choosing a bank with a more extensive network of branches in your neighborhood is beneficial.
Bank Promotions and Special Offers
Occasionally, the top banks provide fantastic deals and discounts. For instance, Flipkart offers fixed cashback rates of ten to fifteen percent for a period of six months. Additionally, you can get up to 45 percent cash back on more than thirty brands every time you spend.
Fees and Charges that You Must Pay
Although the banks pay you interest for placing your money in their hands, you must also pay them for their services. Banks typically impose a set service fee when you use a non-network ATM more than a predetermined number of times.
Transactional SMS, deposit fees, cash withdrawals, receiving more checks than the predetermined limit, and other fees are added. A yearly fee is also charged for lockers, credit cards, debit cards, and other services. The full list of costs will be provided to you as soon as the account is opened. During the VKYC process, you do not need to upload any documentation for Digital Savings accounts. Simply display your genuine PAN card, and the agent will snap a screenshot of it.
Transactions Using a Debit Card
Most banks offer discounts on their debit cards that range from cash-back offers to insurance coverage in order to stand out from competitors. While some banks remove this fee if annual transactions reach a specified threshold, several banks also charge annual fees on their debit cards. Banks, for example, provide gold and platinum debit cards that come with a number of advantages but frequently have an annual fee.
Available Customer Support
You only keep your hard-earned money in a bank out of pure faith. The branch employees and customer service must be courteous and prompt whenever you have a problem or need assistance with anything. A bank that offers a fantastic variety of products but subpar customer service is unquestionably the wrong decision.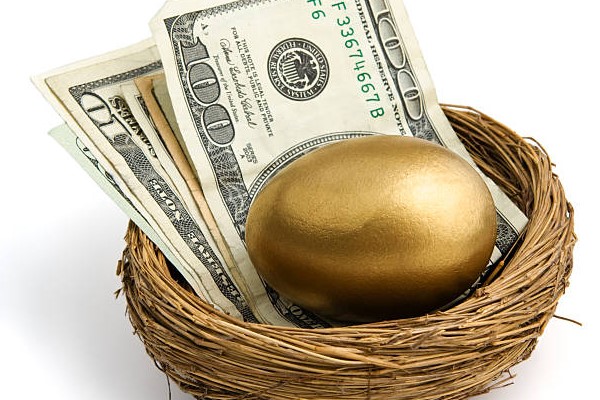 A Variety of Additional Financial Resources, Options, and Products
Most of the time, a savings account gradually opens the doors to a number of other banking products, including mutual funds, lockers, insurance, loans, recurring deposits, fixed deposits, and so on. The other banking products that the bank provides should consequently be considered in addition to the advantages and features of a savings account.
Conclusion
You should select a savings account that checks all the boxes to ensure consistent flow. Use Federal Bank's online savings account through Fi to elevate your savings game. Money. This way, an individual can earn even more interest, send and receive payments instantly, and invest in Mutual Funds. It's a smart way to budget and keep your cash secure. After all, there is no room for compromise when it comes to making wise investments.