When you go to the doctor for treatment, you expect to be in safe hands. However, errors in treatment do happen, known as medical malpractice. Such errors can lead to brain damage, extreme pain, and sometimes even death.
If you feel that the injuries you have sustained because of medical malpractice occurred because of the negligence of an official doctor, you can file a malpractice suit. However, not many people know the full details of this process and may be deterred from suing due to the uncertainty.
Do not let this stop you. Read on to learn more about medical malpractice lawsuits, how they work, and why filing a medical malpractice claim is important.
What is Medical Malpractice?
Medical malpractice, in layman's terms, is when a medical provider, either a doctor or other health care professional, deviates from accepted standards of practice, resulting in injury to the patient.
It was established to protect patients from mistakes that medical providers make. This ranges from:
forgetting something during surgery
prescribing the wrong medication
misdiagnosing a serious illness
a medical mistake that harms the patient
Medical malpractice generally involves negligence or an accidental act. If a medical provider knowingly causes harm, they can be charged with a civil lawsuit, criminal lawsuit, or both.
The fault must be determined by looking at the patient's existing condition, the care given, the standard of care, and what a reasonable doctor would have done in the same situation.
Why do we File a Medical Malpractice Lawsuit?
Medical malpractice lawsuits are often sought out by victims of negligence. They do this when their health has been detrimentally impacted by an act or omission made by a healthcare professional.
These suits can be expensive and risky. However, it may ultimately be the best avenue to obtain justice and much-needed financial compensation. Filing a lawsuit is the ideal solution for ensuring that the medic is held accountable for any harm caused.
It also ensures that the right safeguards are put in place to avoid further malpractice in the future. It is also advantageous for victims to get monetary reimbursement for any financial losses they have incurred due to the malpractice.
Lastly, filing a suit can help put an end to the suffering of the victim and will give them a chance to recover from the experience.
Who can You Sue for Medical Malpractice?
Medical malpractice cases are civil lawsuits where a patient alleges that a healthcare provider failed to provide proper medical care and caused them harm. Who can sue for medical malpractice depends on the specifics of the case.
Generally, the injured patient has the standing to bring the lawsuit. Here are the different cases that can bring the lawsuit:
In Cases Involving Minors
Such cases can involve medical care that is below the accepted standards of care, resulting in injuries or even death. Parents and guardians of the minor may have a cause of action against a healthcare provider who was negligent in providing a child's medical care.
In addition, if the medical provider negligently causes a child to suffer an injury or death, then that child may have a claim for medical malpractice against the negligent party.
In the Case of Wrongful Death
In the case of wrongful death due to medical malpractice, the responsible parties can vary depending on the circumstances. Generally, those who can be sued for wrongful death arising from medical malpractice include:
the doctor
healthcare providers
the hospital where the malpractice occurred
A hospital may be held liable for the actions of its employees, such as nurses and administrative staff, if they contributed to the harm. Medical negligence lawsuits can also involve the manufacturer of a defective medical device used in the medical care of the deceased.
In Cases Involving Medical Procedures or Products
When it comes to medical malpractice involving medical procedures and products, negligence on the part of a doctor or medical professional must be proven in order to establish a claim. You may choose to sue everyone below:
the doctor
medical professional
the hospital
the product manufacturer
You can do this if the error is due to defective medical technology or equipment. If the negligence was at the fault of a nurse, anesthesiologist, or other health care provider, then they can also be held liable.
In certain circumstances, a medical malpractice lawyer or insurance company can be sued as well. The key is to identify who was at fault in order to determine who may be held liable for the injury that occurred.
What are the Steps in Filing a Medical Malpractice Claim?
When receiving medical treatment, you trust that the sole purpose is to provide you with the care that you need. However, it could happen that doctors or medical teams make mistakes that could have severe consequences on your health.
The good news is that you can fight for the compensation you need when suffering as a result of medical malpractice through a medical malpractice claim.
But what other details are concerning any medical malpractice claim? Below are the steps that you need to take in filing a medical malpractice claim:
Find an Attorney
The first step in filing a medical malpractice claim is to find an experienced attorney who specializes in such cases. You can check out this medical malpractice lawyer that knows how to present a case properly. This lawyer can help you assess the validity of your claim.
When looking for an attorney, you will need to research the company. Try to look for any references from previous clients. Ask questions about the attorney's experience with medical malpractice cases. Consult them about the specific details of their services.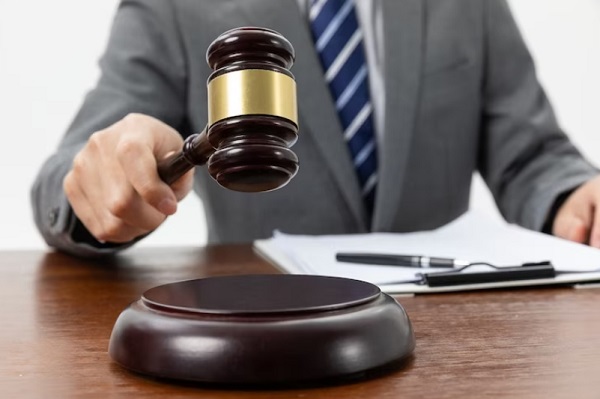 After interviewing a few attorneys, choose one that feels accessible, experienced, and confident. If the attorney has obtained successful medical malpractice cases, their experience could be beneficial.
Collect All Evidence
Collecting evidence is a crucial step in filing a medical malpractice claim. Here is the list of medical records and documents that you need to obtain and review:
x-rays
diagnostic studies
notes from physicians
copies of all relevant medical bills
It is also important to have evidence regarding the injury that resulted from medical negligence. Photos or video recordings and witness statements can be helpful and will be necessary for proving the case.
Evidence of any economic damages, such as lost wages or costs of additional medical care, are also important. Finally, the claimant should be sure to obtain an opinion from a medical expert, discussing the link between medical negligence and the injuries sustained.
File a Complaint
Once this evidence has been collected, the next step is to file a complaint with the state medical board. This complaint should outline the specifics of the event and include all pertinent evidence.
After filing the complaint, the board will assess the situation. They will decide whether a malpractice claim should be pursued. The board may also refer the complaint to the appropriate authorities. These authorities can be a special investigative unit or the state medical board.
If the board decides to pursue the case, the claimant must file the appropriate paperwork. This includes an affidavit and any legal or medical documents with the appropriate court.
Negotiate the Settlement
Negotiating a settlement after filing a complaint for medical malpractice is a challenging process, but it is possible. After filing the complaint, the parties involved will need to engage in a settlement conference.
During this conference, both parties will try to come to an agreement on the amount of compensation. The injured party should gather any evidence they can to support their argument for a higher settlement.
They should also be prepared to make counteroffers if necessary. The defendant will try to negotiate a lower settlement. Once both sides have come to an agreement, the settlement will be formalized in the form of a written agreement.
This document will need to be signed by both parties in order to be legally binding. The parties should also consider consulting legal experts to ensure the agreement is fair to both sides.
What are the Basic Requirements for a Medical Malpractice Claim?
Medical malpractice claims are a type of negligence lawsuit in which a patient is harmed due to the negligence of a healthcare provider. In order to bring a successful medical malpractice claim, the plaintiff must prove the following elements:
the duty
breach of duty
proximate cause
the damages
The plaintiff must demonstrate that the healthcare provider in question had a duty to provide a certain standard of care to the patient. This duty includes an obligation to act as a reasonably prudent healthcare provider in similar circumstances.
The plaintiff must then prove that the healthcare provider breached the duty of care owed to the plaintiff by failing to provide the appropriate standard of care.
The plaintiff must also show that the breach of duty proximately caused their injury and that they suffered specific damages as a result of the breach.
Keep this Information in Mind While Filing a Medical Malpractice Claim
Filing a medical malpractice claim can be difficult and lengthy. It is important to understand what the process is ahead of time to ensure that all your rights are protected
and that you are submitting your claim appropriately.
If you think you may have a claim, seek legal advice and discuss your options today!