Since car leasing has become a popular service, the problem of finding a reliable company or car broker has become a pressing issue for motorists. At first glance, it may seem easy to lease the right vehicle, but experienced tenants suggest not to be too careless, especially if you are looking for opportunities in the densely populated boroughs of New York.
The number of services is impressive here, but the risk of encountering unreliability and even fraud is much higher. Experts give very clear advice, thanks to which the search for a leasing company in Brooklyn and other areas can be a success.
Attention and Expertise: Key Factors when Leasing
So, you have already made the final choice between leasing and loan in favor of the first. And this is right, because a good service promises a lot of advantages. Do not rush to throw yourself into the water and address the first company. If you already have a few pieces in mind, do a little research and determine the reliability and benefit for you based on the following factors:
Lineup: If you are interested in rare models or brands, make sure that the leasing company has something to offer you. Besides, not all lessors may cooperate with the manufacturer you need. Learn this in advance to not waste time on aimless visits.
Learn the history and record of the company carefully: Everybody prefers to deal with an honest partner and on transparent terms. This is especially important when it comes to car leasing, because you will pay them money and do not want any pitfalls. Study reviews, and if there is an opportunity to talk to lessees, do not miss it in any way.
Assess the company's willingness to provide credentials: No responsible broker will refuse to confirm his trustworthiness and relevant registration documents if he has nothing to hide. Well, take this opportunity, because forewarned means forearmed.
Do not neglect to review contracts and terms: Auto brokers offer quite flexible leasing conditions, but some of them do not shy from adding inconspicuous items to their list, which then become a fly in the ointment. Look at the leasing terms, mileage, and the principles of installing monthly payments. Pay attention to the points that you do not quite understand and do not hesitate to ask for their interpretation. There should be no white spots in your lease contract!
Besides, you can consider special conditions and offers from the leasing company. For example, the broker may offer to trade in your lease, extend your contract on special terms, or provide initiatives from the manufacturer. Make your choice based on your own needs and financial situation.
Leasing in Brooklyn with Grand Prix Motors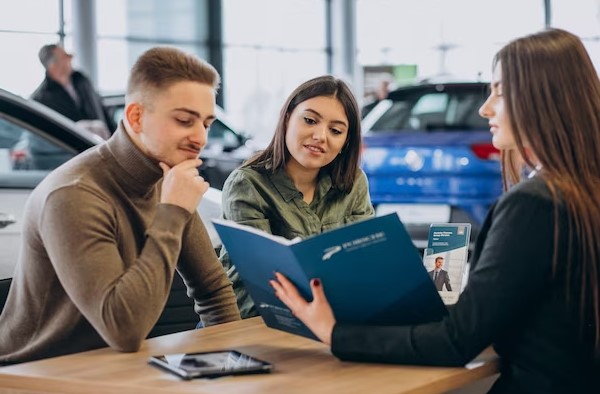 We often dream of a car that would not only make us adore its impeccable style and comfort but also bring less financial trouble. Grand Prix Motors is a company that will let you kill two birds with one stone! Leasing for more than 20 years provided the broker with undeniable advantages:
Excellent expertise: The lessor knows how to overcome difficulties and how to provide customers with maximum opportunities with minimal risks.
Impressive model range: Grand Prix Motors offers both cheap and expensive leasing from the world's leading car manufacturers. Customers can choose a car that they can afford and take advantage of special programs from these brands.
Up-to-date convenience: Customers of this lessor do not need to visit the company and spend long hours studying the catalog, contract terms, and waiting to communicate with the manager. They can place their quote online, and the car will be delivered right where they prefer.
Compiling contracts without discrepancy: All terms are clear and accessible, customers can clarify any clause and not sign the contract until even the slightest doubt remains.
Each prospective lessee chooses a company or broker who can offer him car leasing deals on favorable terms. If he or she needs such a partner in Brooklyn, reliable and long-term players in the market like Grand Prix Motors are just what they need to relax, enjoy the drive, and pay for it just like it was settled in the contract.