In 2021, the number of applications filed to establish new businesses reached a historical high of nearly 5.4 million. Are you thinking of starting a new company in 2023?
The road to success starts with preparation and planning. If you're planning on starting a company it's important to take the time to think through every aspect of your business before you begin. Your company strategy will define your success. But where do you start?
With our helpful advice on how to start a successful business in 2023. This article is filled with actionable planning tips to give you the best start. Whether you're starting an online company or a traditional brick-and-mortar business, we've got you covered.
Learn everything about what you should consider when starting a new company in 2023! Read on and turn your company plan into a success!
Why Start a New Company?
Before you even begin your business plan, it's important to think about your 'why'. This is essentially what will drive you through thick and thin.
Starting a business can help increase your income, but it's important to understand that entrepreneurship is a challenging journey. There are numerous stages involved, and despite the seemingly simple steps involved, it can be a long journey.
Additionally, there will be aspects of running a business that you won't be familiar with. This can significantly impact the success of your small business.
Understanding why you want to start a new company will be the crux of everything you do. We have provided a step-by-step guide to assist you in starting your new business venture. It includes everything you need to know.
1. Choose a Viable Business Idea
Starting a small business begins with an idea. There are various small business ideas that you can pursue, including home-based ventures.
If you want to start a successful business, you may have brainstormed some ideas. Another place to look for inspiration is existing business ideas. Lots of successful businesses come from solving a problem.
Consider finding something that is in demand, aligns with your skills, and can be done consistently every day. It's important to also assess if it's feasible to make money from your chosen business activity.
Talk about your idea to a friend or family member you trust. You could also use guidance from professionals such as the team at Patch Baker Business Partner. Sometimes it's easy to get so caught up in an idea that you fail to see vital flaws. A fresh set of eyes (and ears) will give you feedback on whether or not your idea is worth pursuing.
2. Research Your Target Market and Product
It is important to conduct research beforehand to determine if there is an audience interested in your business or product idea.
Don't assume that your business idea will automatically succeed or that people will want your product just because the idea doesn't exist. Your business will only be a success if people genuinely want to purchase your product.
To better understand the demand, it's worth doing market research. This can be done through two methods: Primary and secondary research.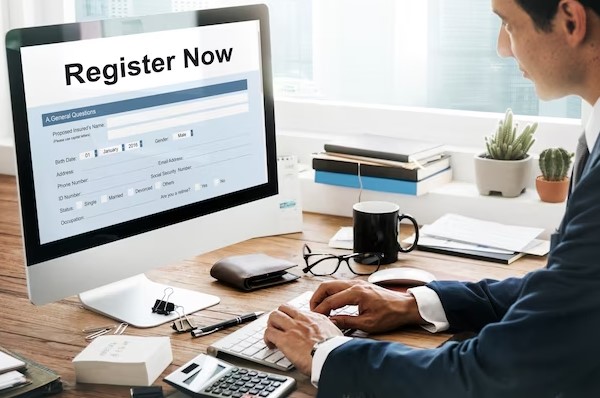 Do Secondary Research First
Although it sounds counterintuitive, start with this type of research first.
Secondary research involves gathering information from sources that already exist. This can include data and analyses from reputable sources as well as looking at similar products that already exist.
Secondary research is used to analyze demographic information and gain insights into the current state of different industries. This will assist in predicting market demand and assessing the level of competition in your particular field.
Performing secondary research can help you understand the current situation and gain insights into your target audience. It will help you hone your idea down to something which is potentially viable.
Then Use Primary Research to Hone In
The process of gathering data directly from the market is referred to as primary research.
Using this approach can assist you in narrowing down your business concept. It will help you identify the most feasible business opportunity on which to focus your efforts.
Some types of primary research methods are conducting surveys, doing questionnaires, carrying out detailed interviews, and running focus groups.
3. Write Your Business Plan
A business plan is a comprehensive document. It outlines the management of various important factors related to your business. This ranges from an executive summary to financial details.
Creating a business plan can assist you in organizing all the necessary aspects for your success and gaining a better comprehension of the type of business you wish to run.
Writing everything down will help you spot missed items and create a guide for taking action. It will outline step-by-step how your company will work. Your business plan will provide you with an outline of what tasks need to be completed and in which order they should be tackled.
What to Include in Your Business Plan
There's no set rule as to what you should include in your business plan. However, the more detail you include, the better you can plan. A detailed business plan will likely lead to more success.
Even though this is a plan, it's not set in stone. A business plan will also evolve as your business grows. Think of it as a working document.
Your business plan must include the following items at a minimum:
A clear description of your business, customers, and how you will solve their problems
Detailed information service or products you plan to offer, plus any research or intellectual property owned
The legal structure that will be adopted such as a sole trader or an LLC
Strategy for raising awareness with potential customers and showing why they should choose you
Costs associated with starting the business as well as pricing plans & projected profits
A strategy for obtaining financing, if needed, from investors or lenders
Information about the team that will be managing the business
An outline of any potential risks and how you plan to mitigate them
Breakdown of your anticipated startup costs and projected cash flow for the first few years of operation
A timeline for reaching goals and milestones throughout the business' life cycle
An action plan for ongoing operations and growth, including how you will measure success
4. Business Funding
It's crucial to manage your finances effectively from the start. This includes tasks such as setting up a business bank account and picking appropriate accounting software. You'll also want to think about start-up costs.
To finance your business, you have multiple options. To do this, you need to create a financial plan along with your business plan. It's crucial to know the required amount of funding and the source of money to start a business.
Self-Funding
Starting a small business with your personal savings is possible. You can explore various options as many business ideas can be started with a budget of $1,000 or less. If you're in a position where you can self-fund, this is the most cost-effective way to start your business.
Small Business Loan
Obtaining a small business loan depends on your business model. Generally, a detailed business plan is necessary to proceed with the loan application.
Business Credit Cards
You might want to opt for a small business credit card. Try to find one with a 0% APR offered on purchases when starting your business. This will help you avoid interest charges for a specific time frame. This will give you the flexibility to cover our startup expenses. Make minimum repayments until you begin generating profits.
Small Business Grants
You may be eligible for small business grants depending on your location. Contact local organizations to find out if you qualify. You may be able to find a grant that can provide you with start-up funding.
Crowdfunding
Crowdfunding has become a more popular option for obtaining startup funds for businesses. To crowdfund, you ask people currently in your network. Ask if they would contribute to your cause in exchange for benefits. You can offer funders perks, like receiving one of the initial versions of your product, in exchange for their money.
5. Think About Business Legalities
To operate your business properly, it is necessary to register it officially in most countries. You can confirm this requirement by contacting your local government agency.
You may have to apply for specific licenses or permits based on the type of business you have. For instance, if you run a restaurant, it's essential to make sure that your employees have the relevant food handlers permits.
Remember to obtain adequate insurance coverage that suits your business requirements. The necessary types of business insurance may vary depending on the nature of your business.
6. Start Trading
Congratulations, you're ready to launch! Now that you are starting your business, it is important to keep track of statistics like expenses and sales.
Remember to establish achievable goals for your business. Regularly review them for feasibility. After reaching your business goals, you can proceed with setting new goals.
How's Your Business Startup Looking?
Starting a new company can be overwhelming, but it doesn't have to be. With the right planning and preparation, you can make your dreams of owning a business come true. Discover more informative articles, like this one, by browsing our website today!