The business world of Australia is multi-faceted and indeed quite complex. There are many aspects which you need to understand pertaining to the business world of Australia.
So, are you also zealous about learning the nitty-gritty of the Australian business as well? If yes, then, apply for the course of advanced diploma in business management today. This particular business management course deals with areas like the development objectives, execution of business plans, finance management, etc.
Read More: Can General Management Courses Help Your Career?
Who can Apply? 
This course has been designed for learners who long or are already working in certain leadership and managerial positions. Besides, professionals who are somewhat experienced in a senior administrative role can also apply for the said course.
This will furthermore enhance their knowledge in a diversity of business areas. The primary objective of this course is centered on the primary aspects of any business out there.
These include leadership and marketing planning, workplace policy development, knowledge, and financial management, etc.
Advantages of the Advanced Diploma of Management (COURSE CODE BSB60215 | CRICOS CODE 095103G)
After successfully completing the course of advanced diploma of business management, you will be benefitted in various ways. Some of the benefits you can expect after completing this course can be considered below.
Procurement of an Advanced Diploma of Business qualification.
Attainment of the eligibility to apply furthermore for certain senior level programs. These include Bachelor (Honours) of Applied Business (Management). And, you will get advanced standing credits whilst pursuing these courses as an added advantage.
Attainment of a comprehensive understanding about a wide range of business activities.
Flexible modes of payment of your course fees etc.
And the qualification which you will attain after completing this course will be in accordance with the Australian Qualifications Framework standard.
Basic eligibility criteria for international students
There are some criteria that every international student must comply with to apply for the course of advanced diploma of business. Some of these criteria include:
Completion of your 12th standard studies or studies equivalent to that.
The applicant has to be at least 20 years old and not less than that.
As an applicant, you also need to display a reasonable proficiency in the English language. To do this, he/she needs to get through the IELTS test successfully by obtaining the desired score. This requires them to obtain a total score of 5.5 apart from scoring 5.0 points in each of its bands.
Submission of all the essential documents which substantiate your eligibility to apply for the said course.
Areas of interest
There are certain areas which the advanced diploma of management course deals with. Acquiring a holistic understanding of these areas will equip you with diverse skills and knowledge about the Australian business. A few of these areas include:
Development of beneficial objectives related to any specific organization.
Effective execution of various business plans.
Management of knowledge and information
Finance management and
Implementation of organizational changes.
Subsequently, after accomplishing this course successfully, you will become eligible for a wide range of job roles as well.
Possible Job Outcomes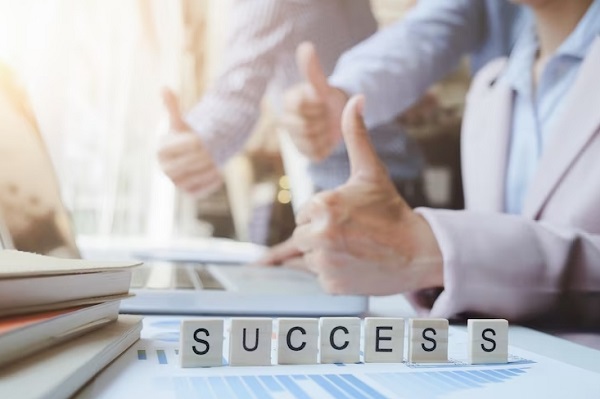 Successful completion of this course will develop a wide range of complex business functions inside you. This in return will let you apply for a number of compatible job roles. Some of these include:
Marketing manager
Project officer
Program coordinator
Operations manager
Human resource manager
Sales manager
Customer service manager
Marketing research analyst
Office manager and that of
Executive manager
Hence, if your dream is to preside over any of the aforesaid job roles, then, apply for the said course today.
Post completion career options
After you have graduated with the course of advanced diploma of business Perth, you will become eligible for further studies. This allows you to apply for a number of undergraduate courses from eminent Australian colleges/universities.
Read More: Career Opportunities in Artificial Intelligence
However, you also need to be the holder of a substantial visa to apply for these courses. Thereby, you will become eligible for more suitable job roles than before.
Significance of the advanced diploma of business course
The Advanced diploma of business course is equally advantageous for international students to attain a prospective career in Australia. The total duration of this course is 52 weeks.
What do you learn?
After you have completed the Advanced business diploma course, you will understand various creative and innovative business ideas which help you in implementing them in practical business situations. This course also improves your team working skills that are required in business management.
Apply today!
So, apply for the advanced diploma of business from the best College in Australia and attain your most awaited career.