Whether you are a typical home buyer or professional investor using hudhomestore website on a regular basis, you can be assured that there is a large crowd of buyers competing with you in the market.
Properties owned by HUD also experience immense competition over the United States. Even though HUD homes can be in poor condition sometimes, they are appealing to investors due to their discounted selling price.
It is admitted that buying a HUD foreclosed home is often more difficult than a usual real estate property but habitually it is a great bargain.
How do I Find HUD Homes?
HUD homes are reachable at hudhomestore.com, which allows you to online examine a property that meets your needs. It also is possible to search for a real estate broker on hudhomestore website. You can use any real estate agent who is licensed with HUD to buy that particular HUD home you are craving.
Try to hire that real estate agent who is already approved by HUD because it takes 6 weeks to be approved for a new agent. This also means that he is experienced in HUD home deals.
Hudhomestore can be searched by city, zip code, and price range. HUD also provides a category called buyer type, in which hudhomestore decides who is eligible to make an offer. Hudhomestore gets updated weekly so it is important to check out the website every Friday if you are interested to make a purchase.
Finding a great HUD home is a piece of cake but you need an agent to visit it! After getting your broker, you can inspect the property wisely when the broker must be on the premises as per HUD policies and prior to getting you thorough analysis and evaluation to assure compatible bidding. The broker is also required on other processes after inspection such as appraisals and certifications.
Read More: Now About Payday Loan in Canada
How do I buy an HUD Home?
First thing is to qualify for a mortgage or manage your cash because HUD homes sold nationwide through the auction process and you must need to be manageable. HUD reviews all the offers and accepts the highest bid. If all the offers are not acceptable by HUD, they extend the selling period or lower the asking price.
Getting HUD Home Loans
If you are getting a mortgage for a HUD home then you need to be pre-qualified with a mortgage lender. FHA loans are the most commonly used loans to purchase a HUD foreclosed home. You can compare multiple lenders in your area to make sure you get the right lender with the lowest rates.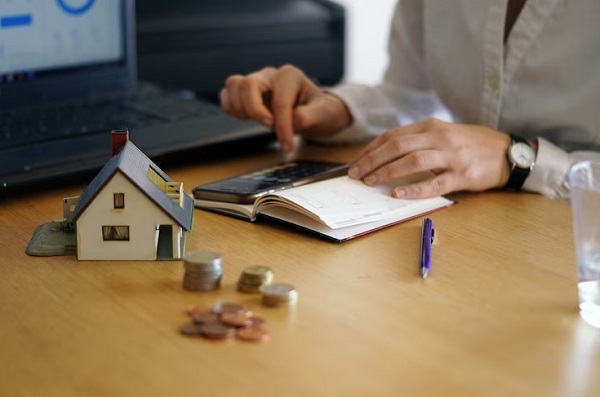 FHA loans are advised if you are looking for financing options because their requirement is a 3.5% down payment and 580 minimum credit score.
Although this is not a requirement of HUD, you can choose a financing option by yourself such as VA loans, conventional loans, or FHA 203k loans.
Biding on a HUD Home
When bidding for your desired property, you need to act fast because of its "blind" bidding process. Keep in mind that you can only bid once for that particular property (mostly cases). You need to make a bid that counts, some buyers' bids are too low and wait for HUD to lower the price while some other agents got the property with the most suitable price.
Finding a Real Estate Agent
Hudhomestore allows you to hire a HUD-approved real estate agent from the external market with a name and address identification number (NAID) but sometimes it is convenient to pick up a real estate agent from hudhomestore because their agents are pre-approved and experienced that how the HUD algorithm works.
Read More: Useful Tips for Applying for a Loan
The consultation of real estate agents is extremely necessary to put on a strong bid. Because the HUD homes are sold "as is" and mostly, the deposit is non-refundable so you need to use their experience of evaluation of property before bidding.
After your bid is accepted, HUD requires you to submit original signed paperwork to the HUD agent's office within 2 days. If your submitted paperwork is incorrect, HUD will allow you one revision which will be again due after 2 days. Their guidelines are as strict as a closing document of the lender. However, your mortgage lender and real estate agent must be familiar with hudhomestore and HUD policies.