Staring own business is the desire of everyone because there are a lot of daily living expenses that are harder to manage in a job with a fixed salary. Somehow, needs can be fulfilled but what about your desires and wishes you have? It may be buying a new car or visiting a new destination every year. In order to do that, you can look for smart investment ideas to secure your future.
You must start a small business today to get what you want in your life tomorrow. Here's a list of the Best Small Business Ideas that you can start today.
Resell Hosting Services
Every website that you see online is hosted somewhere on the cloud or in a data center. There are many big companies owning data centers in different regions of the world. These companies offer reseller hosting and dedicated server plans. After signing up with their plans, you only have to get clients and take all backend support from these companies. They manage all the technical stuff for you.
Even a non-technical person can do this. Each company has different packages that include standard and premium support. Choose what suits you the most. If you don't want to do it on your own. You can signup with their affiliate program and can make a good commission per order.
Resell Products and Services on Commission
Start a new website business simply by logging into an affiliate program. Companies like ClickBank, Amazon, and various others offer affiliate marketing programs with their custom-developed tracking systems. You can make up to 25% commission per sale just by bringing a client to their products using your website or affiliate link.
Invest in domains
Domains are the name of your website. As eurekafund.org is the domain name. In the same way, Facebook, Google, and Fiverr are domains too. Investing in premium and short domains name and selling at higher prices is the most profitable business today. Such deals can be done via flippa or escrow for the security of both parties.
According to this article by GoDaddy, these are the top 5 highest sold domains in history.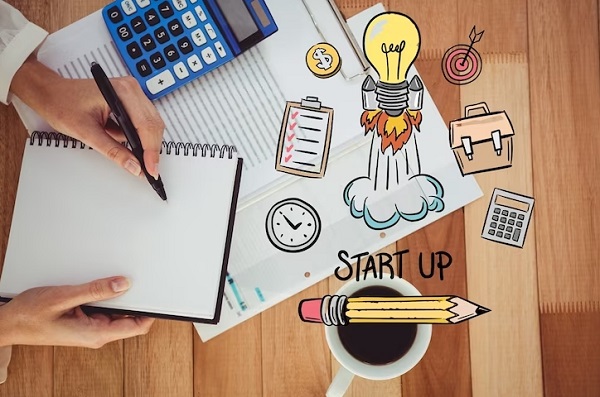 CarInsurance.com was sold for $49.7 Million
Insurance.com was sold for $35.6 Million
VacationRentals.com was sold for $35 Million
PrivateJet.com in $30.18 Million
And Voice.com in $30 Million
You must do your research on domain name pricing before investing in any premium domain. You should be able to evaluate/estimate domain pricing. Many considerable things have a direct impact on domain pricing.
The other way is to randomly find easy to remember, easy to pronounce, meaningful, and short domain names and register them on regular pricing to sell at high pricing.
Start a Drop-Shipping Website
Set up a drop-shipping website at a very minor cost. The process of this business works simply and easily. Here's how
The first step is to buy a domain and hosting from any reliable supplier.
After getting it done, you can hire a developer to design a website for you or do it yourself simply by watching a few free/paid tutorials.
It may be done by adding products manually or using any software to import products from different online stores in your online store.
Your online store is ready. In this case, you are neither manufacturer nor you stock them at your place. The only investment is making a website ready to show to people.
Add your prices including your profit margin. You are ready to go.
There are different ways to grab customer attention on your website. Using paid advertisements on social media platforms including Facebook, Twitter, and especially Instagram will speed up your sales.
Final Verdict
Not only these but there may also be many other options you can go with. Some bloggers make money with Google Adsense and others offer paid rental banner ad placement on their blogs against a fixed amount.
In the same way, many people don't have any technical skills but they can easily bring clients and refer to the concerned person i.e., lawyers usually pay a high commission when you bring them a client.