Owning a trucking business is a great way to make money and apply the skills that you already have. There is a lot of value to hiring experienced and committed drivers.
Hiring a driver and their truck costs less than buying a new one, and they take care of maintaining and driving it. While running a trucking company sounds like a great idea, it is a big commitment.
It takes a lot of careful planning, a reasonable amount of capital, legal considerations, and more to get your business off the ground and through its early days. The first thing that you need to do is figure out what kind of company you want.
Here are the necessary steps to starting a trucking business.
Develop a Business Plan
Starting a trucking business can be an exciting and rewarding experience. However, taking the necessary steps to ensure success is essential. Developing a business plan is the first step in launching a successful trucking business. This plan should outline the goals of the business, how the business will operate, who the key employees are, and how the business will be funded.
Moreover, one should consider factors such as the number of trucks and trailers needed, the type of services the business will provide, and customer expectations. An in-depth business plan should also outline the costs associated with starting, operating, and maintaining the business. Finally, the business plan should include knowing the legal requirements and getting the proper licenses and permits.
Conduct Market Research
Market research is gathering data to understand what kind of services the target market desires, how competitors are providing them, and what the pricing structure would be. In addition, it is important to assess the current economic conditions and analyze the cost of fuel and trucking rates in the area.
Finally, research should also be conducted on potential clients, what routes and services they need, and how to provide them with quality customer service.
Secure Financing
You should first examine all available financing options and then select one that fits your company's needs and budget. This step will require research, as different financing options' terms and interest rates vary. You will want to create a detailed business plan to explain your plans and goals to potential lenders and how they will be repaid.
Additionally, you'll need to provide detailed financial statements and tax returns to show that you can repay the loan. Once the financing is secured, you can focus on purchasing equipment and other necessary items to get your trucking business up and running.
Register your Business
Registering your business when starting a trucking business is a necessary and important step. After determining the type of entity you will establish for the business (i.e., sole proprietorship, LLC, etc.), you must select and register a business name. This is usually done through the secretary of state office in the state where the business will be based.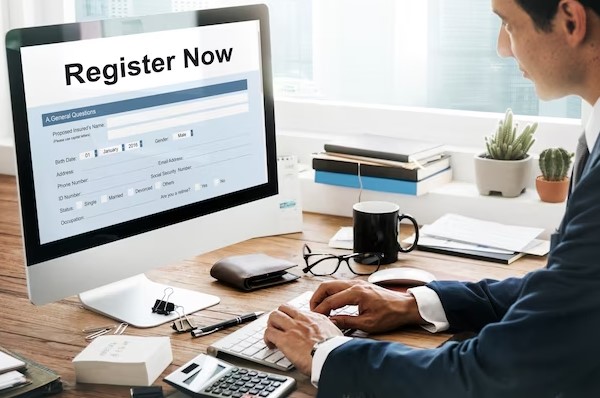 You must also register for a federal tax ID number with the IRS and any other state and local taxes you are responsible for. Depending on the type of vehicle and services you will provide, you may also need to apply for a motor carrier authority, drug and alcohol testing, and hazardous material placards.
Acquire Equipment
The equipment must be up to all safety standards, from the truck and trailer to other essential parts such as brakes, lights, and tires. Research should be done to ensure the equipment is reliable, cost-efficient, and able to operate in all kinds of conditions. Additional equipment may be needed depending on the type of services they will provide.
For instance, if refrigerated freight is the focus, truck-mounted containers, and cooling units will be required. Choosing the right equipment is a major investment, so exploring different models and considering factors such as warranties and after-sales service is wise.
Obtain Insurance
This can be accomplished by speaking to a licensed insurance agent specializing in trucking businesses. Comparing different policies and the coverage offered is an essential part of the process. Questions that need to be answered to best determine coverage include: What type of cargo will be hauled?
How much liability coverage do I need? What about cargo and dump truck insurance? Questions such as these help determine the type of coverage that should be purchased. Once a policy is finalized and purchased, copies of insurance forms should be kept in the trucks, and payment is required either in full or on a payment plan.
Hire and Train Drivers
Start by finding reliable and qualified drivers for your business. Consider post job applications around town, utilizing general directories to find potential employees, or contacting trucking schools to find fresh applicants. Once a desired number of candidates have been found, conduct interviews to determine who will be on board.
Utilize background checks and drug screenings to ensure the validity of your employees. Once hired, initiate a thorough walkthrough of regulations, safety procedures, and transportation guidelines.
Implement Safety Protocols
The protocols established should ensure drivers are qualified to operate a commercial vehicle and are familiar with driving laws and requirements. Additionally, processes for mitigating risk should be established, and drivers must be trained in proper defensive driving practices. A comprehensive vehicle maintenance program should be enforced with regular and frequent inspections.
Pertinent safety measures should be in place for loading and unloading, as well as transport of hazardous materials.
Invest in Technology
To maximize efficiency and profits, modern fleets rely on automation, advanced sensor technologies, and management software. Owners must be sure to invest in reliable trucking asset tracking systems, dispatch and routing software, driver credential management, and fueling technology.
These systems allow business owners to track their vehicles more, increase communication with drivers, monitor fuel costs, and ensure the safety and legality of their drivers. The right technology can quickly pay for itself in increased efficiency and better service for clients.
Starting a Trucking Business
Overall, starting a trucking business can be a significant process, but it can be well worth the effort. If you have the drive and necessary resources, you should research local regulations, obtain the necessary licensing and permits, purchase a suitable truck, and create a business plan. With these steps, you can begin your trucking business journey today.