Are you looking to secure your family's future in case anything happens to you? Do you know whether you need life or health insurance?
Both of them offer several benefits. However, they are also designed for different outcomes.
This article will provide you with tips on how to choose between life and health coverage. That way, you can find the right fit for your family's needs.
With over 30 million Americans under 65 lacking health insurance, you should not wait to protect your family. Read on to learn more about life insurance vs health insurance.
Understanding the Basics: Life Insurance vs Health Insurance
Life insurance and health insurance are both important types of insurance. They provide entirely different levels of protection.
Life insurance is an individual policy that pays a lump sum to a designated beneficiary upon death. The beneficiary is usually a family member financially dependent on the insured individual.
Health insurance pays for medical expenses for an extended period. It can also provide reimbursement for treatments for pre-existing conditions. Health insurance may provide coverage for visits.
Understanding the differences between life and health insurance is essential to protect you and your family.
Comparing Coverage and Costs
Life insurance is a policy that pays out a sum of money to the designated beneficiary upon the insured individual's death. Health insurance is a policy that pays out a sum of money towards medical and surgical expenses. It is essential to consider both to make an informed decision.
Life insurance coverage and costs are typically more expensive than health insurance coverage and costs. With the limited pay life policy, you pay premiums upfront, but the advantages are cumulative.
It is due to the longer-term impact of life insurance. They paid out in full at one time, regardless of when the insured died.
The Benefits
Life insurance benefits provide a cushion of funds should the beneficiary find themselves in a financial bind. The cash benefits are usually set up to cover funeral costs.
Health Insurance offers many benefits, mainly to cover medical expenses. These may include the following:
typical doctor visit co-pays
prescription coverage
hospitalization fees
urgent care
and emergency services
The benefits vary depending on the person's insurance type and the policy limits. Some health insurance policies offer additional benefits such as mental health, dental, and vision coverage.
Compared to life insurance, health insurance offers more direct and immediate benefits. It allows the insured person to access services while they're still alive.
Exploring the Tax Benefits
Life insurance provides a death benefit for your family or other dependents in the event of death. The cost of the premiums can be deductible for federal income tax purposes. The death benefit is generally not taxable to the beneficiaries.
Health insurance provides coverage for healthcare costs. Premiums are typically a tax-deductible expense. Depending on the type of plan, you may also be able to deduct out-of-pocket medical costs and long-term care insurance premiums.
So while both types of insurance are beneficial when it comes to tax savings, there are distinct differences that should be considered.
Key Features
Life insurance does not cover medical bills from an illness or injury, whereas health insurance does. Life Insurance also has no deductible or annual out-of-pocket costs, while health insurance generally does have a deductible and may also have a higher out-of-pocket expense.
Life insurance policies are permanent and can remain in effect even if the insured's health or lifestyle changes. Health insurance often requires frequent updates to stay current.
The premiums of health insurance will vary based on the health and lifestyle of the insured, while premiums of life insurance do not change.
When to Consider
When considering life insurance vs. health insurance, it is essential to understand the differences between the two in terms of what they cover and when to consider each. It is necessary for anyone with dependents for peace of mind that family income will remain stable.
Both life and health insurance are essential considerations. Both should be considered when assessing your future needs and financial security. It is necessary to have health insurance so that unexpected medical costs are covered in the event of an illness or injury.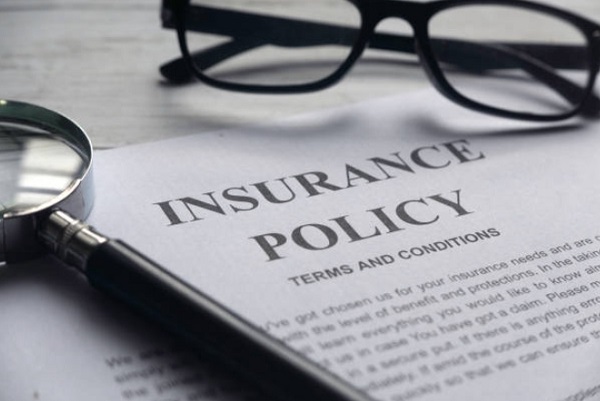 Financial Pros and Cons
The financial pros and cons of life insurance vs. health insurance differ slightly. Life insurance benefits can help with income replacement if the level of coverage is high enough. A disadvantage of life insurance is the cost of the premium, which increases with age.
Health insurance benefits are applicable after medical costs are incurred. One of the advantages of health insurance is that it is typically paid in full or partially by employers. The disadvantage of health insurance is that plan coverage can end upon termination of employment or retirement.
Consider the Requirements
When considering the requirements for each type of insurance, life insurance will require a buyer to fill out an application, provide proof of insurability, and submit payment for the policy. Health insurance will require a buyer to provide proof of status, such as income or residency, complete an application, and possibly complete a physical or submit medical records.
Life insurance may generally payout after the insured's death, while health insurance usually pays out directly to medical providers or the policyholder, depending on the type of policy. Premiums on life insurance policies can be higher than health insurance policies since they pay more than a lump sum. Health insurance may also cover more types of conditions and services than life insurance can.
Choose the Best One
Life insurance vs health insurance is both critical for your finances and physical health. Life insurance provides financial protection to your beneficiaries, whereas health insurance offers medical protection to help keep you and your loved ones healthy. Ultimately, it's essential to figure out what your insurance needs are and make sure to have the right coverage.
Consider your personal needs and consult a financial professional. This is to ensure you get the necessary insurance protection.