Being used to mentioning attorneys only when there are certain legal disputes in progress could lead you to assuming you don't really need them for anything else. That, however, would be a rather wrong assumption. Getting personal legal services, further explained here, is necessary for other situations as well.
Learning what those situations are can make you more confident and ready to hire these experts when you need them. Not being sure whether you need them or not, though, can lead to self-doubt and possibly even refraining from using these services even when they are absolutely necessary. Thus, understanding when you need the help of these professionals is just as important as understanding how to hire the best ones, both topics of which I'll cover for you today.
When Could You Need Legal Services as An Individual?
Starting, naturally, with figuring out when you may need legal services as an individual. With businesses, it's quite different, as most of them hold lawyers on retainers, having them ready to jump in whenever they need legal help. You won't do that as an individual, though, but you should know precisely which situations call for legal representation.
Real Estate Transactions
Buying a property, for example, is a serious process that could require hiring these experts. They'll notice red flags that you may not have been able to notice, and they'll review the contract, checking that you're properly protected by it, instead of assuming some rather unnecessary and dangerous risks. Completing a real estate transaction with a great lawyer there to guide you through everything will result in a much safer process, and in you being absolutely sure that everything is done the right way and that you're not being tricked into anything.
Read about more reasons why hiring these professionals is a great move: https://timesofindia.indiatimes.com/readersblog/your-life-your-decisions/top-ten-reasons-to-hire-a-lawyer-38033/
Divorce
Without skilled legal support during your divorce, you may wind up making an agreement that isn't fair to you. Depending on your specific situation, the agreement can involve debt, property, child support, alimony, as well as custody. The more issues you need to resolve with your soon-to-be-ex spouse, the more difficult it will be for you to track everything and ensure your interests are being respected. A lawyer, on the other hand, is skilled and trained precisely for that, so getting them to represent you in your divorce case will certainly keep your interests well protected.
Custody
Fighting for child custody is never pleasant, but doing so without having proper legal support is not going to be only stressful, but also probably unsuccessful. Hiring an attorney to help you will reduce the stress, as well as ensure that all the documentation is properly prepared and that the child custody case results are fair and in the best interest of the child. Plus, by preparing all the documents and making sure everything that's necessary is there, they'll help avoid any delays in making the final decision.
Probate
Going through the probate process is also quite stressful, especially so if there are family members ready to open up certain disputes, not agreeing with the decisions of the deceased. By hiring lawyers, you'll reduce the risk of disputes, as well as have any of those that arise resolved rather quickly, thus avoiding a lengthy and expensive litigation process. Speeding up the probate process and reducing the stress of the family will only be possible with great legal professionals on your side.
Wills
Another reason why getting personal legal services can be beneficial is that you want to draft the perfect will, and thus ensure that all your decisions are legally binding. The lawyer will ensure that the drafted document will hold up in court, which is of utmost importance for your family. Drafting the document yourself could lead to mistakes that could easily render the said document invalid in court, and avoiding that is extremely important.
Lawsuits
Lawsuits are, naturally, the most obvious reason why you may want to use the services of legal professionals. Representing yourself, although possible, is often not advisable, because it will most likely lead to losing the case. Having skilled and trusted professionals representing you will increase your chances of winning and ensure that all the procedures and deadlines are followed.
How to Choose Your Law Firm?
Choosing the perfect law firm for you can surely be difficult, and I'm not going to argue against that. Yet, it can get easier, if you learn what to do in the finding and choosing processes, as well as which factors to consider. So, here's what you should know about that.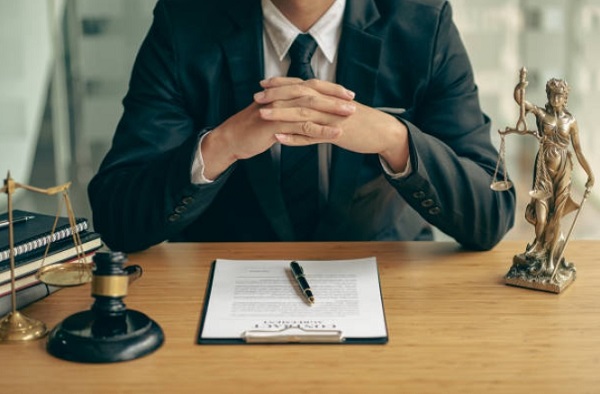 Check Their Areas Of Operation
Checking the areas of operation of a certain law firm will help you avoid hiring, say, a firm dealing only with wills, if you're going through a divorce case. Basically, checking this is significant because you'll know which firms can deal with your particular case and which ones may be specialized in different areas. Not checking the areas of operation could result in a huge waste of time.
Schedule A Consultation
Scheduling a consultation is another thing to do (more on this website) when choosing your law firm. A consultation will allow you to present your case and listen to the solutions that different professionals will have to offer. Furthermore, the consultation will allow you to ask any specific questions you may have, including those regarding the fees. Talking to a few lawyers before choosing one is good practice.
Take Note Of Communication
While talking of fees and of the availability of legal experts is important, there's one crucial thing to pay attention to during those communications. You want to be able to freely and openly communicate with the lawyers you hire, without feeling as if you're being judged, regardless of what your case may be related to. Great communication will lead to great cooperation, and great cooperation will definitely improve your chances of getting everything done perfectly during the legal process.