Now is an amazing time to get into the supplement business due to the increasing demand for health and wellness products from consumers. With the rise of the fitness and wellness industry over the past few years, consumers are becoming more health-conscious and actively seeking out ways to improve their overall well-being.
This has led to a surge in the supplement industry as people look for convenient and effective ways to improve their diets and support their active lifestyles. However, you need to be prepared and informed if you want to succeed. If you're in need of advice, keep reading for some useful tips that will teach you how to start selling supplements.
How can You start Selling Supplements?
If you are planning to start a supplement business, one of the most crucial decisions you will have to make is choosing the right supplement manufacturer. A reliable supplement manufacturer will not only provide you with high-quality private label supplements but also ensure that your products comply with industry standards and regulations.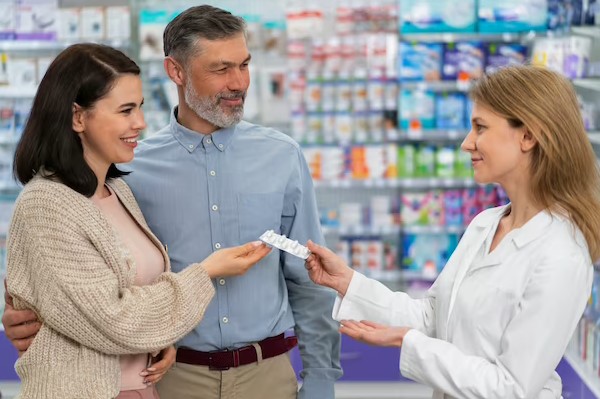 You need to be sure that the supplement manufacturer you work with is compliant with applicable regulations and follows standard manufacturing practices. Look for a business that has certifications like the Good Manufacturing Practices (GMP) certification.
Before making decisions about what products to sell as a part of your product line, you need to research the market and your competition. This includes understanding the current trends in supplement sales, who your primary competitors are and what they offer, and how you can differentiate yourself from them. Knowing these aspects of the industry will help you to create a successful business model that stands out in an increasingly crowded marketplace. Keep track of any new developments or trends that may be occurring so you can adjust your strategy accordingly as needed.
Competition analysis is crucial when selling supplements as well. You need to research other businesses in your space – both online stores as well as brick-and-mortar shops – so you know who else is offering similar products at competitive prices. This should give you insight into where price points need to be adjusted or promotions created in order to win over customers' business and make your brand stand out.
What can you do to grow your supplement business?
Now that you know more about how to start selling supplements, let's discuss some of the things you can do to grow your supplement business. For example, developing a strong brand has many benefits. A brand is more than just a logo or a name – it encompasses the entire perception and image that your company conveys to the public. A well-crafted brand can create a unique identity and differentiate your business from competitors. By developing a strong brand, you can establish a level of trust and credibility with your customers, making them more likely to choose your products.
As our modern world moves online, there's no denying that it is necessary to invest in social media marketing too. Investing in social media marketing gives businesses access to a huge audience of potential fans and customers, which can allow businesses to reach more people, engage with their customers, and increase brand awareness. Social media platforms such as Facebook, Instagram, Twitter, TikTok, and LinkedIn give businesses the opportunity to interact directly with their customers, post engaging content, build relationships, and position themselves as experts in their field.
As you can see, being prepared is essential for anyone looking to start selling supplements and make a successful business out of them. You should always prioritize finding a supplement manufacturer, doing research on the market, and taking the time to perform an analysis of your competition.
Your marketing efforts matter too, which is why you need to develop a strong brand and be proactive about social media marketing, particularly since so much business is conducted online these days. With advice on how to source the right products, market them effectively, and maximize profits, these tips provide a comprehensive guide to supplement selling success.